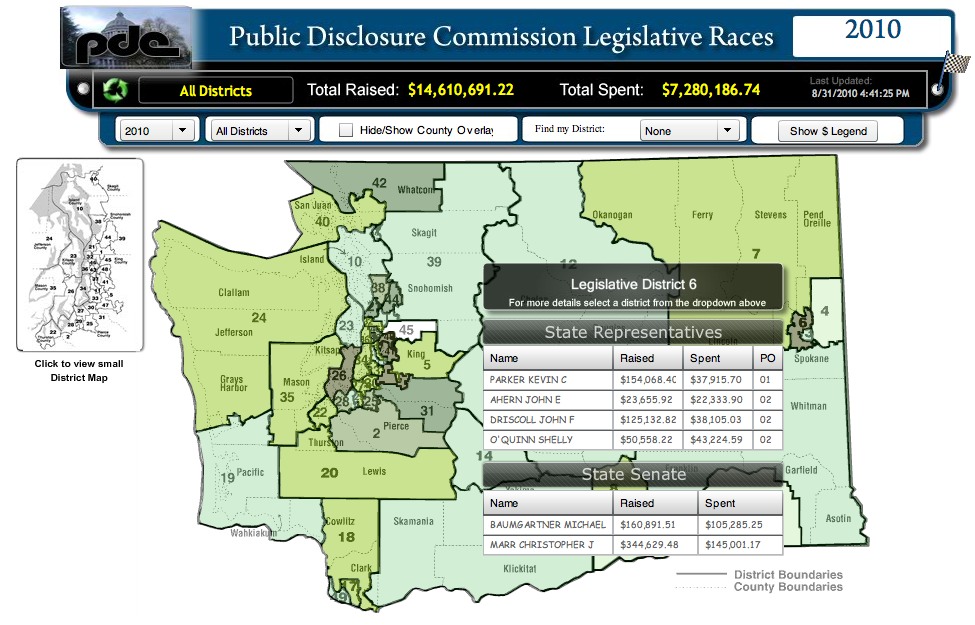 Click on the image to get to the PDC's interactive map on  legislative campaign spending.

A Spokane legislative district is tops in the state for money raised by candidates, and near the top for spending that money before the August primary.
The 6th Legislative District – which curves around central Spokane's core from the Whitworth and 5 Mile arreas to the South Hill – is often a pricey political battleground. Its last three state Senate races have been the three most expensive Senate races in state history, with the 2008 contest between Democrat Chris Marr and Republican Sen. Brad Benson at the very top of the list with nearly $818,000 spent for a seat that pays just over $42,000 per year.
This year is likely to follow that trend …click to go inside the blog and read the rest of this story or leave a comment.