Thu., Dec. 16, 2010, 9:31 a.m.
A window to the soul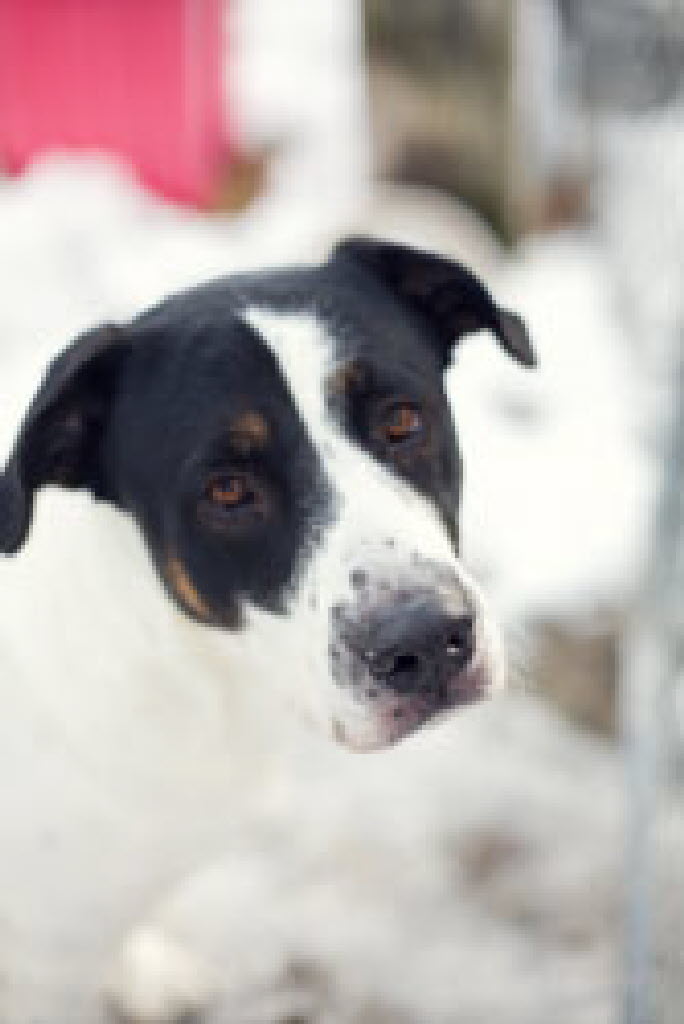 Don't these sad eyes just beg you to take this dog home? Rex is up for adoption at the Spokane County Regional Animal Protection Service and would love to have a new home for Christmas. He's already been neutered and is about three or four years old. The shelter staff describe the St. Bernard mix as a "gentle giant" and say he is good with children. In this picture his white body blends into the snow in the background, but the eyes say it all.
When you head out to 2421 N. Flora Road to bring Rex home with you, he is known as number 6865. The adoption fee for dogs is $82.04 and includes a vet visit, license, spaying or neutering, vaccinations and a microchip. The photo is courtesey of SCRAPS.
---
---