Wed., Jan. 29, 2014, 12:19 p.m.
Perhaps they should form a joint task force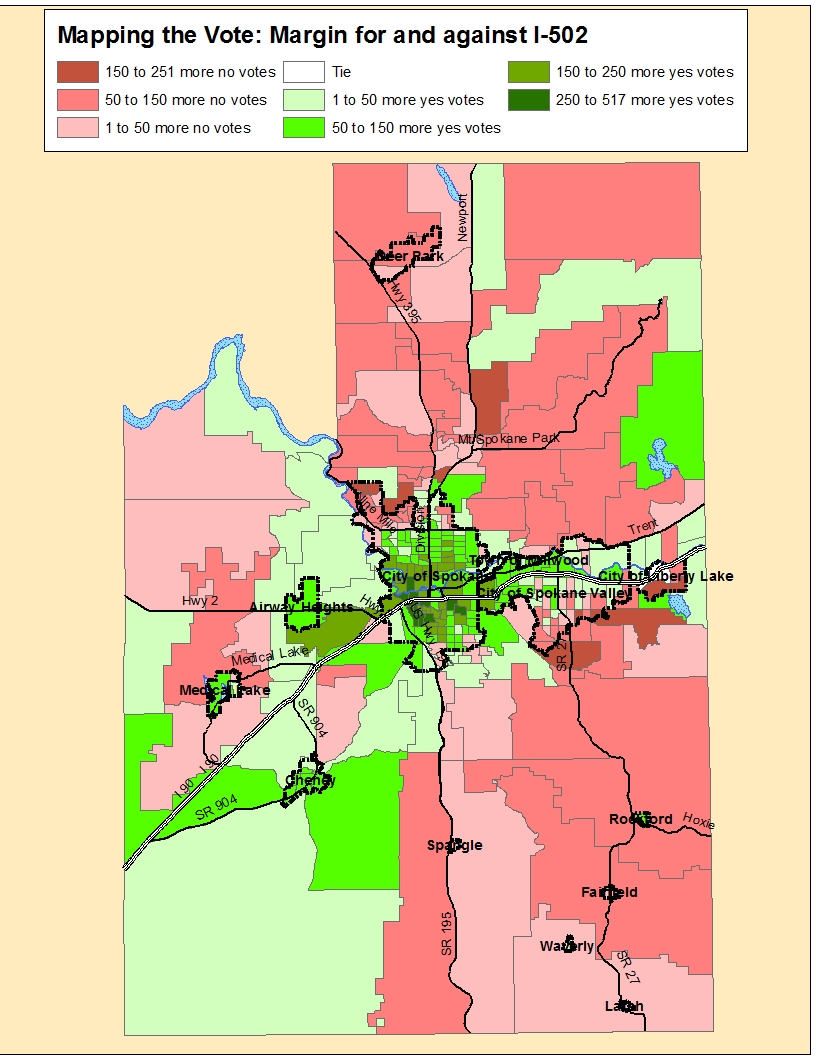 As state regulators prepare to start issuing marijuana licenses, some towns and cities are struggling with the idea that pot soon could be legally sold for recreational purposes in their communities.
Liberty Lake wants a timeout and last week adopted a six-month moratorium, as reported in Tuesday's edition of The Spokesman-Review. Rockford and Fairfield already had moratoriums in place.
Spokane Valley may explore imposing additional restrictions on pot shops wanting to operate within city limits there.
Although voters statewide, and in Spokane County, overwhelmingly approved the ballot measure in 2012 legalizing recreational marijuana use among adults, there were pockets of opposition in mostly rural parts of Eastern Washington.
Exceptions include Liberty Lake and Fairfield, where about 55 percent of voters in each community opposed legalization. Deer Park voters also opposed the ballot measure, 867 to 783.
Spokane Valley voters narrowly approved the ballot measure: 20,340 to 20,042 (50.4 percent).
Here's how other cities in Spokane County voted: Spokane, 60 percent in favor; Medical Lake: 653 to 573 in favor; Millwood, 523 to 414 in favor; Rockford, 142 to 84 in favor; Waverly, 28 to 24 in favor; and Cheney, 1,913 to 1,521 in favor.
The above map was put together by reporter Jim Camden in 2012 using final numbers from the Nov. 6 general election.
---
---