Thu., July 31, 2014, 4:17 p.m.
No. 1 Eastern opens fall camp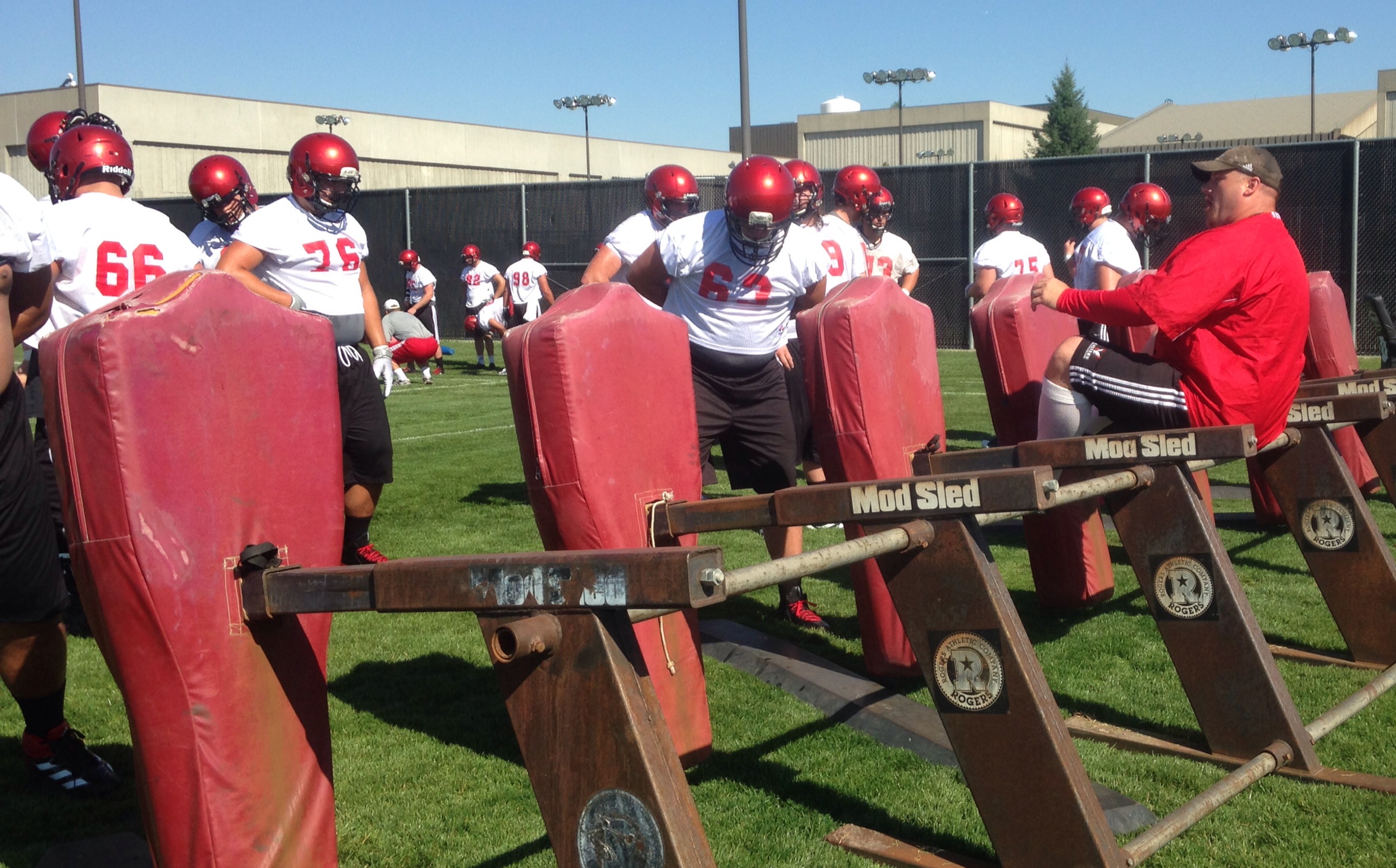 Eastern Washington offensive line coach Aaron Best offers pointers during the Eagles' opening football practice Thursday morning.
With a No.1 national ranking that could be a blessing or a curse, Eastern Washington opened fall football drills Thursday morning on the grass fields behind Reese Court. The Eagles welcomed back 97 veterans and newcomers for the first of 20 practices before the season opener on Aug. 23 against Sam Houston State. "We're not entitled to anything," coach Beau Baldwin said after practice. NOTES: Baldwin confirmed that running back D. J. Martin, a Prop 48 qualifier last year, failed to make the team because of academic difficulties. Martin, a former Cal recruit, signed with Eastern in 2013, and attended school last season. True freshman receiver Simba Webster also failed to qualify academically, but Baldwin said he's hopeful that Webster will arrive in winter term. … Safety Tevin McDonald looked 100 percent Thursday, nine months after suffering a torn meniscus. … The Eagles practice again today and Saturday at 9 a.m., then don full pads on Sunday, and open two-a-days on Monday. The first scrimmage is Aug. 9 at 9:50 a.m. … Eastern isn't the first team to open practice; that distinction belongs to Sam Houston State, which opened drills on Monday.
---
---