Thu., March 20, 2014, 8:30 a.m.
The next couples day are about recuperating
A GRIP ON SPORTS
There is a move afoot, brought to you by our friends at Budweiser, to make the opening day of baseball season a national holiday. Publicity stunt? Sure. Heck, baseball's Opening Day isn't even the most important day in American sports these days. It's probably a poor third. Heck, in my eyes, if any day (or days) deserves national holiday status, it is today. And/or tomorrow. Call them Cinderella Days. Then the males of this country wouldn't have to schedule surgical procedures earlier in the week just to be able to enjoy them. Read on.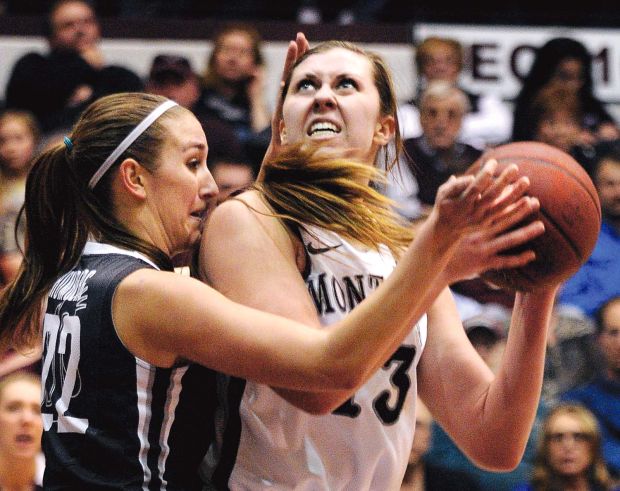 • I received a handful of emails this week with links to stories about how the last few days are all about vasectomies. You know, get the procedure on Wednesday and you have to stay home from work on Thursday and Friday, the first days of the NCAA tournament. All right then. That sounds real smart. Nope, you'll get no off-color lines out of me about this one. Not after the former sports editor of the newspaper I worked at for so many years once underwent the procedure and then had a huge problem. Nope, I never joke about such things anymore. He was ultimately OK, but the jokes ballooned out of control for a while. Anyhow, I don't think he was smart enough to get the operation done in the runup to the NCAA tournament. Or was smart enough not to. After all, if you work in sports around here right now you are up to your, well, waist in college basketball news. The Gonzaga men are in San Diego. The Gonzaga women are in Texas. Both are prepping for their first game in this year's NCAA tournament. That seems to happen every year. But the Idaho women have piled on the past couple years and joined the party as well. So the WSU women decided they had to play better and make a postseason tournament as well, though their journey ended last night in Missoula (pictured). Then you add in the NCAA second- and third-round games going on in the Arena – the party will be going on all day and well into the night folks – that needs coverage and the cup runneth over. But wait, there is more. There is a little thing like a coaching search going on down in Pullman, where athletic director Bill Moos is trying to find someone to lead the basketball program back to respectability. So forget about elective surgery this week. Heck, forget about emergency surgery. Put a couple band-aids on whatever ails you, take two aspirin and get back to work. It's not just one shining moment, it's a couple really packed days.
•••
• WSU: The Cougars are hosting the NCAA tourney here in town so Jacob Thorpe is part of the coverage team. Still, he has a morning post with Pac-12 links. ... As we said, the Cougar women started slowly and lost their WNIT game to a depleted Montana squad, 90-78. ... The baseball team swept USD in a short series. ... Jacob has a blog post showing the bracket challenge winner's prize. Sweet. ... Before we get to the other Pac-12 links we have, we want to link our coverage of the Arena schools, including San Diego State, Michigan State, Oklahoma, Cincinnati, New Mexico State, Harvard, North Dakota State and Delaware. Jacob has a story on former Cougar Xavier Thames (pictured), now the floor general for San Diego State and there is also a notebook and key players to watch. The photo staff covered yesterday's practices. ... Want to get more interest in college basketball? Here is one change that is being bandied about. ... Oregon will face a familiar foe in the Ducks first tourney game today. ... Stanford has a tall order tomorrow. As will UCLA. ... We found a football story that might tick you off. Athlon Sports picked the top 25 (and 10 more) Pac-12 football players in the BCS era. Get this. Though WSU was one of the dominant teams the first part of that era, not a single Cougar was mentioned. Really? If you had someone that needed a mention, who would it be? For his success, I think Jason Gesser should have been included.
• Gonzaga: You think Oklahoma State, the Zags opponent tomorrow, doesn't know what the record is in this series? Yep, GU is 5-0 against the Cowboys. Jim Meehan has more in this story. ... There is a former Bulldog playing in the Arena today and Greg Lee has a feature on Ryan Spangler, now with Oklahoma. ... As David Stockton's matured, he is getting more attention. ... BYU would like to make an impression on folks when it meets Oregon today. ... USF got run out of its own gym by LSU last night in NIT play.
• EWU: An Eastern football player has run afoul of the authorities. ... Weber State would like to do something that no on has ever done.
• Chiefs: The end is near for a trio of Chiefs and they want it to end with a bang. Chris Derrick has more in this story. ... Everett is ready for the playoffs to begin. ... Some young Americans have shined this season.
• Preps: It's Thursday so the Prep Page is back. Greg has a column on his memories of the winter while Jim Allen has a feature on Cheney's recent soccer success and previews GSL and GNL soccer action.
• Seahawks: Despite earning some probably-too-early praise for the way it is handling free agency, the Hawks do have a chance for another splash this week. Defensive end Jared Allen (pictured) is headed back to Seattle for another visit. ... There might be a whole slew of rule changes next season. ... Did Detroit overpay for Golden Tate? ... Sometimes sports can ease a family's pain just a little.
• Mariners: Your assignment: figure out the M's rotation. After Felix, who knows right now. ... The Brewers got past the Mariners yesterday. ... Corey Hart has had slow starts in spring before. It doesn't bother him. Now, his back, that's another story. ... Taijuan Walker took another step in getting back into the rotation.
• Sounders: The referees and the MLS have reached agreement and the officials should be back on the pitch this weekend. If the Sounders and Montreal can get their match in that is. ... It doesn't matter who is in charge, Seattle's opponents have been knocking Clint Dempsey around and that ticks off the coach of the U.S. National Team. ... Whether Dempsey will get to play this weekend is still undetermined.
•••
• I got a good laugh this morning. I was forwarded a piece of mail that came to The Spokesman-Review. It was addressed to me. As I've been retired for more than two years, I don't get much mail at the Review anymore, so I opened it even though there was no return address. Inside was the section the sports department put together for the B Tournament. On the section were some comments concerning a couple of mistakes and a picture. Whoever sent the section was obviously displeased with the errors and the picture choice. OK. Makes sense. This anonymous person is mad about mistakes and then send it to someone who hasn't worked at the paper since December of 2011? Talk about a major error. One of the comments included the tired cliché about needing proofreaders. Well, it wouldn't be this person. They can't even read the staff list the Review runs about once a week. Oh well. ... By the way, I make a return appearance on the Patchin, Lukens and Osso Show today on 700 ESPN. You can listen here if you like. We'll be on from 3 to 6 p.m. Yep, right in the heart of the NCAA tournament. Until then ...
---
---