Wed., Sept. 23, 2015, 8:01 a.m.
Goodbye Yogi … and welcome back Kam
A GRIP ON SPORTS • As Yogi used to say, it ain't over until it's over. Sadly, the saying is true of life as well as baseball. Though maybe not in Yogi Berra's case. The Yankee legend died yesterday at age 90. But he will live on forever thanks to his wonderfully varied wit and his on-field accomplishments. ... And lest we look foolish, we have to mention the other big news of the day. Kam Chancellor's holdout is over. Read on.
••••••••••
• There is only one catcher in baseball history featured in a photo on my office wall. Yogi Berra. That he is immortalized in a photo celebrating a pitcher's achievement is not typical of the former Yankee great, but it is of his position. Berra was a catcher, one of the best of all time. But he was more than just another man behind a mask. At least to our family he was. My dad hated the Yankees but loved Berra. It's not hard to see why. Their lives ran parallel courses. Though when they came to the biggest fork in the road, they each took one. Different ones. Born less than two months apart in different parts of the country, they each grew up in poverty. When each reached 16, the U.S. entered World War II. My dad lied about his age and enlisted, putting a promising baseball career behind to fight in the South Pacific. Berra was untouched for a while, signing with the Yankees and playing in the minors until joining the Navy in 1943. When the war ended, both returned to their "normal" life. Berra went on to become the best catcher of his generation – my dad's generation – and my father turned down two offers to sign a professional contract, instead choosing to stay at home with a growing family. Of such decisions are lives changed. But my dad always followed Berra's career. Talked of him often. Forgave the fact Berra's family was from Northern Italy – for my dad, of Sicilian and Neapolitan ancestry, that was, for most, an unforgivable sin. Berra was incredible on the field, one of the best hitting catchers of all time. A three-time MVP. The consummate winner. He even made himself into a more-than-decent defensive catcher. But it was off the field, after he retired, that Yogi became part of the American consciousness. He was credited with thousands of twisted sayings – my favorite: "No one goes there because it's too crowded" – that endeared him to the average American. But my dad had already been hooked. No amount of Miller Lite commercials was going to change his opinion of Yogi. No cartoons would tarnish the legacy. Berra was one of his own who had made it. Got out of the poverty of "The Hill" in St. Louis and became an American legend. It was everything my father had wanted – and forfeited first through a too-young stint in the service and then a too-early marriage. So Berra would be venerated. Not just in our house, I'm sure, but in Italian households all over America. If Joe DiMaggio, Mr. Stoic before he became Mr. Coffee, was the patron saint of Italian baseball – and, to mix metaphors, the pater familias of its royalty – then Berra was like Saint Nick. Sure, DiMaggio was higher up on the ladder, but Berra was the jolly guy who was loved by all and who everyone wanted to come over for a visit. Now, like my father, he's gone. Another connection to America's mid-20th Century lost. But it never got dark early in Yogi's life. And for that, we can be thankful.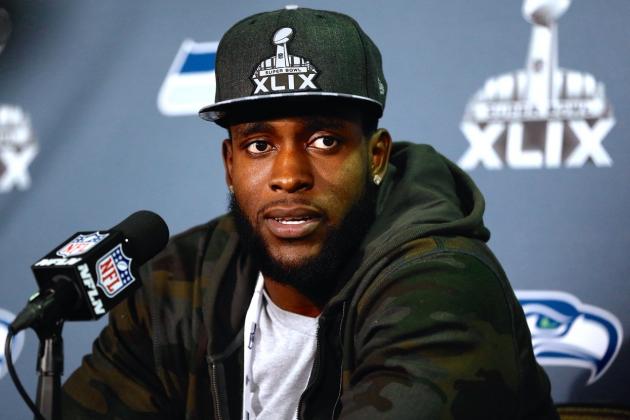 • Switching gears, because we must, the news is breaking this morning of Chancellor's return to the Hawks. It's probably too late for Seattle's toughest defender to return to the lineup this week – and he's probably not needed against the woeful Bears – but it's welcome news for a team that needs some. And it's also welcome that the Hawks didn't cave, didn't make allowances to get him back in, at least according to early reports. There may be some give on his fines and the like, but it looks as if the team won't adjust a contract that still has three years remaining. That's important for the future. So is Chancellor.
•••
• WSU: Though it's a bye week for the Cougs, Jacob Thorpe will still have a live chat today and had his usual Wednesday items in the paper. That includes his Pac-12 notebook and the conference power rankings. He also has a morning post with links. ... Jon Wilner has put all his 100 years of the conference items in one place.
• EWU: Jim Allen has a story on quarterback Jordan West from yesterday's practice as well as a morning post with Big Sky links. ... Jim also has his weekly soccer notebook.
• Idaho: The Vandals picked up a commitment from a local basketball player last week and Sean Kramer caught up with Clarkston's Trevon Allen.
• Whitworth: The Pirates have lost one of their better receivers due to injury. Tom Clouse has the story of the probable end to Anthony Fullman's career.
• Shock: Spokane was told this week which division of the IFL it would join.
• Preps: Last night was the first evening of GSL play, with a huge comeback highlighting our roundup. ... Tom Clouse reaches even younger than high school for this feature on a new sport in town (pictured).
• Seahawks: Everyone seems to be catching up with the Chancellor news and that dominates everything right now, as it should. But there is more. ... There is a lot of adversity in an 0-2 start, as there is when you are trying to integrate a star into the offense. ... Does football fumble the way fumble possessions are determined?
• Mariners: The M's did a pretty good imitation of the Yankees last night, blasting five home runs in an 11-2 rout of the playoff-bound Kansas City Royals. ... Felix Hernandez wants to win 20 games – he has 18 – but Lloyd McClendon has worries about the King's elbow.
• Sounders: Back-to-back matches against a league opponent are rare, but tonight's matchup with Vancouver in Seattle has nothing to do with the MLS. It's a must-win for the Sounders if they want to continue in Champions League play. ... The Seattle traffic might make it tough for fans to get to the match tonight. ... The MLS power rankings are solidifying a bit.
•••
• Last night I went to bed intending to write about Jimmy Graham and the Hawks. On whether he was disappointed or angry. Then, when I awoke about 1:30 in the morning to let the dog out and learned of Yogi's demise – the aforementioned dog, now asleep behind me, is named Yogi in homage to the Yankee great, so you know how important the catcher was to me – I knew I had to switch gears. And then the Chancellor news broke early this morning. Talk about trying to weave together a bunch of disparate items. ... By the way, the picture I wrote about in the beginning? It's Don Larsen's first pitch in his World Series perfect game – and it's shown here. Yogi is crouched, his famous No. 8 visible, waiting for the baseball to arrive. It occurred on the day I was born, soon to be 59 years ago. Until later ...
---
---