Tue., Dec. 6, 2011, 1:39 p.m.
Speculoos can be spectacular
If you have flown on Delta, you're familiar with the spiced, crispy cookies they've branded "Biscoff." These are well-known in Europe by their original name: speculoos. The Lotus brand Biscoff and Trader Joe's Bistro cookies have been available at grocery stores for a number of years.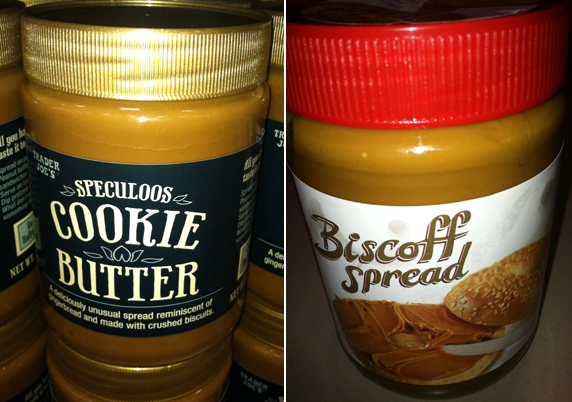 Recently, I learned they've made these cookies into a spread that has the consistency and look of peanut butter, but is a sweet new concoction altogether.
I managed to come by a jar of this stuff (at about the same time a similar product hit the shelves at TJ's). Make no mistake. It is not peanut butter. It is not good for you.
But it is delicious.
Hoping to go beyond using it as a sandwich spread, I went in search of other inventive uses for this sinful stuff.
The Lotus website has lots of recipes.
Sifting through those listed, I chose the
oatmeal pancakes. I had all the ingredients and pancakes always go over well with The Daughters.
This easy recipe made fluffy, lightly sweet pancakes. The kids dusted them with powdered sugar instead of drenching them in syrup. The only caveat is that the higher sugar content in the batter made them brown faster than I am accustomed to. I will definitely be making these again.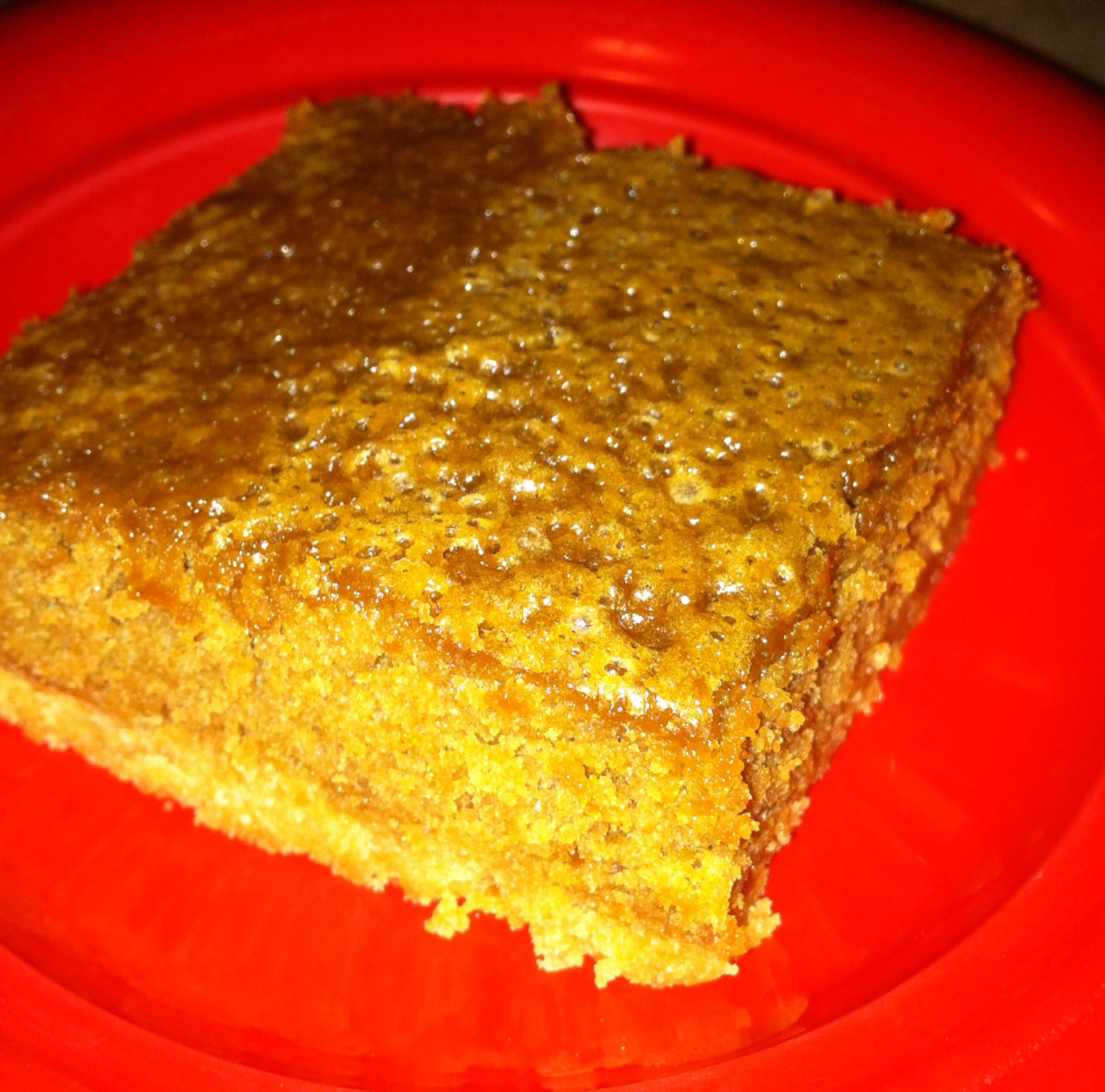 The second recipe I tried was for
brown sugar bars. These pair a lightly sweetened pie crust with a brown sugar, flour, egg and speculoos spread mixture. When baked up, you can tinker with the amount of sugar and baking time to have either a softer center or a more cake-like consistency.
These were an even bigger hit than the pancakes. The flavor reminded us all of pecan pie, without the pecans. I was subsequently informed by our features editor, "You made a chess pie."
Whatever you call them, I will definitely be making these again, and may also sprinkle some pecans on the top for a bit of crunch.
There are countless ways to use this stuff, and I had better experiment
(perhaps these rolls and these treats?) some more. Otherwise, I might just get out a spoon and dive into the jar.
---
---