Fri., Nov. 11, 2011, 11:59 a.m.
Get it before it's gone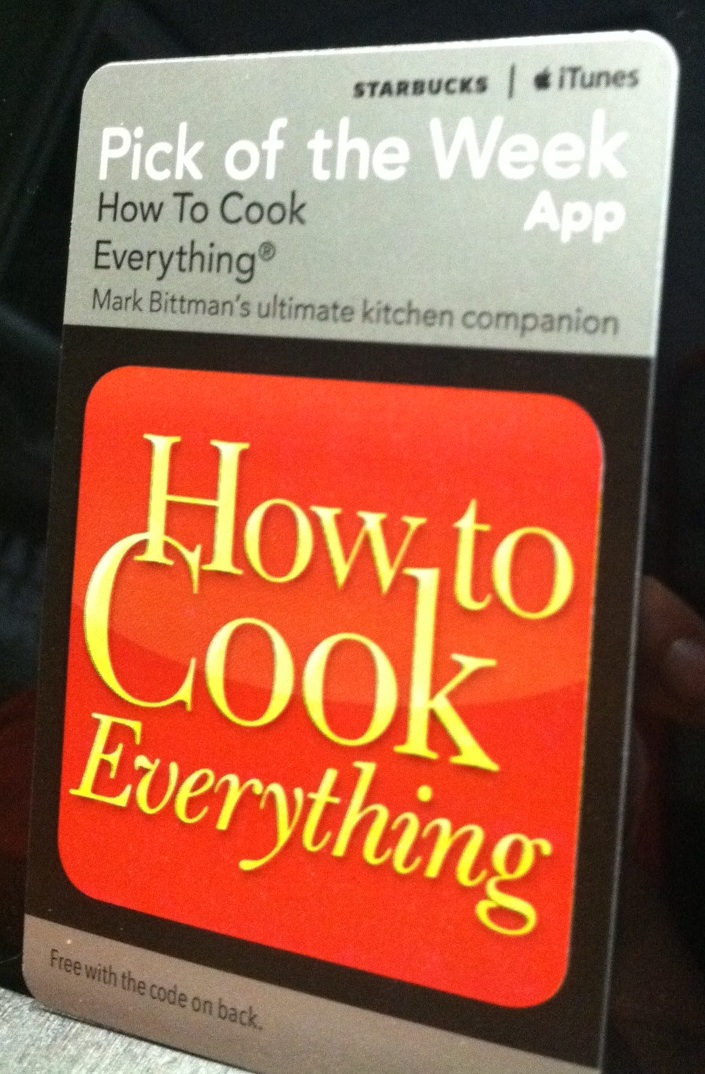 I keep very few cookbooks on my shelf for easy access. "The Joy of Cooking," an old church cookbook with some favorite reipes, two of Alton Brown's books. And my cooking bible, a.k.a. "How To Cook Everything," by Mark Bittman.
I love HTKE for its simplicity as well as for its flexibility. Need a standard pancake batter recipe? It's in there. Don't have buttermilk? Substitutions are in there. Don't have overnight to prep? Quicker procedure is in there. That's just scratching the surface of the book's usefulness.
For some time, there has been an app for that on iTunes. Utility literally at your fingertips. But being a spendthrift, I hadn't gotten around to purchasing it.
Now I don't have to. Starbucks has chosen the iPhone version of How to Cook Everything as it's "pick of the week." So go get the download card at your closest Starbucks, download the app and have a cooking bible at your fingertips. And save $4.99 in the process.
---
---