Wed., Sept. 12, 2012, 11:54 a.m.
Roasted peppers at the farmers market
Jeanette Herman has a new toy.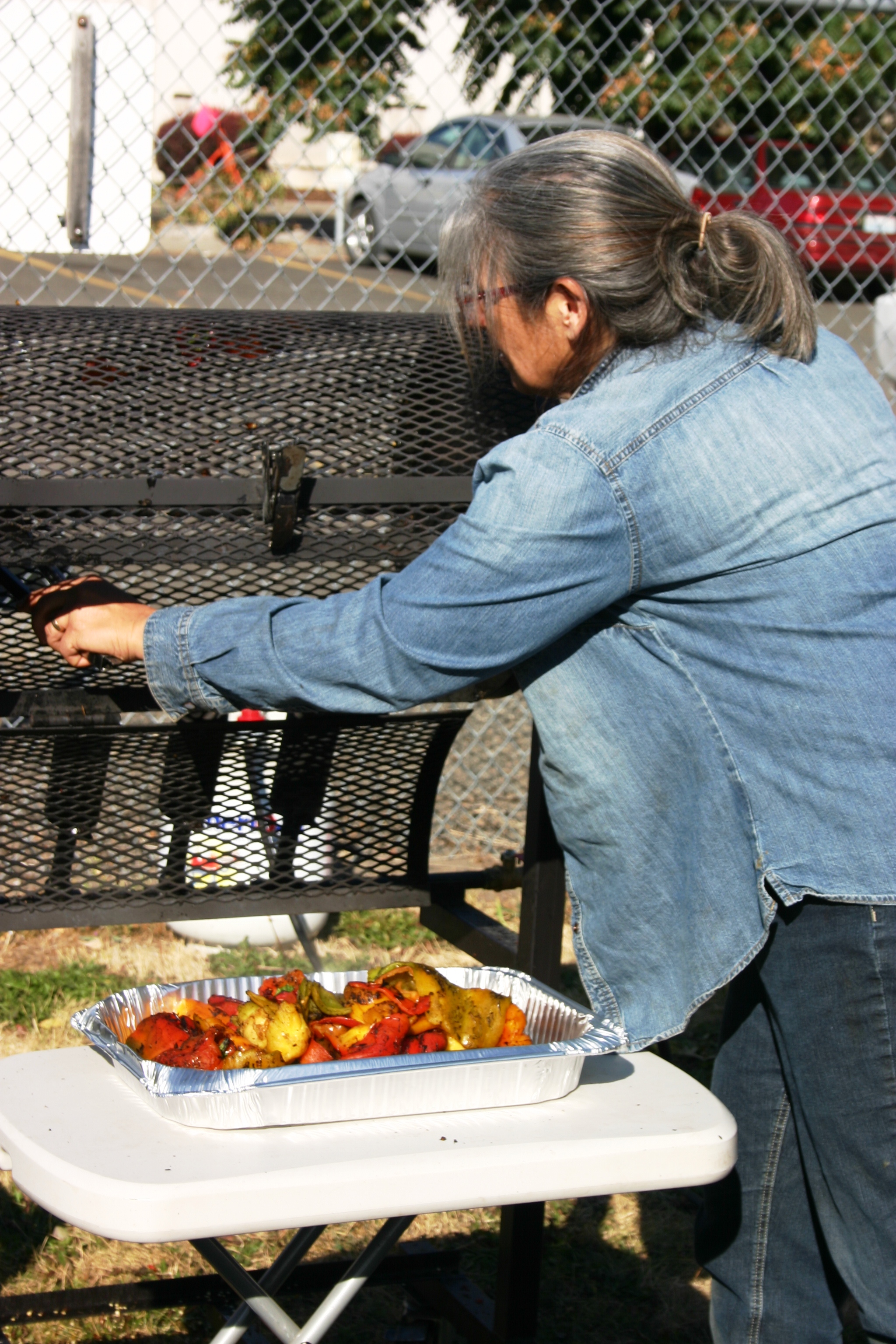 Although she is best known for her organic fruit from Cliffside Orchards, Herman and her husband Jeff also grow tomatoes and vegetables on their farm. They sell their produce at the Spokane Farmers Market.
She roasted peppers in a drum roaster for the first time at today's Spokane Farmers Market. When I arrived she was spinning sweet bell peppers in the drum as the smell of roasting peppers filled the air. As the peppers began to sizzle, bits of charred skins also flew into the sky.
She's selling the roasted peppers for $5 for a scant 1 pound container. I'm adding one to my sandwich at lunch today. (I was inspired by market manager Diane Reuter, who came over while I was talking to Jeanette to show off her sandwich made from mostly market ingredients: Bouzie Bakery croissant, lettuce from Tolystoy Farms and a roasted pepper ... among other goodies.
Herman said she'll be there Saturday roasting peppers, too. She has an assortment of sweet and hot peppers for sale.
The farmers were also talking about this week's freeze, which hit parts of Tolstoy Farm and Deer Park among other areas. Get to the market to support local farmers before the season is over.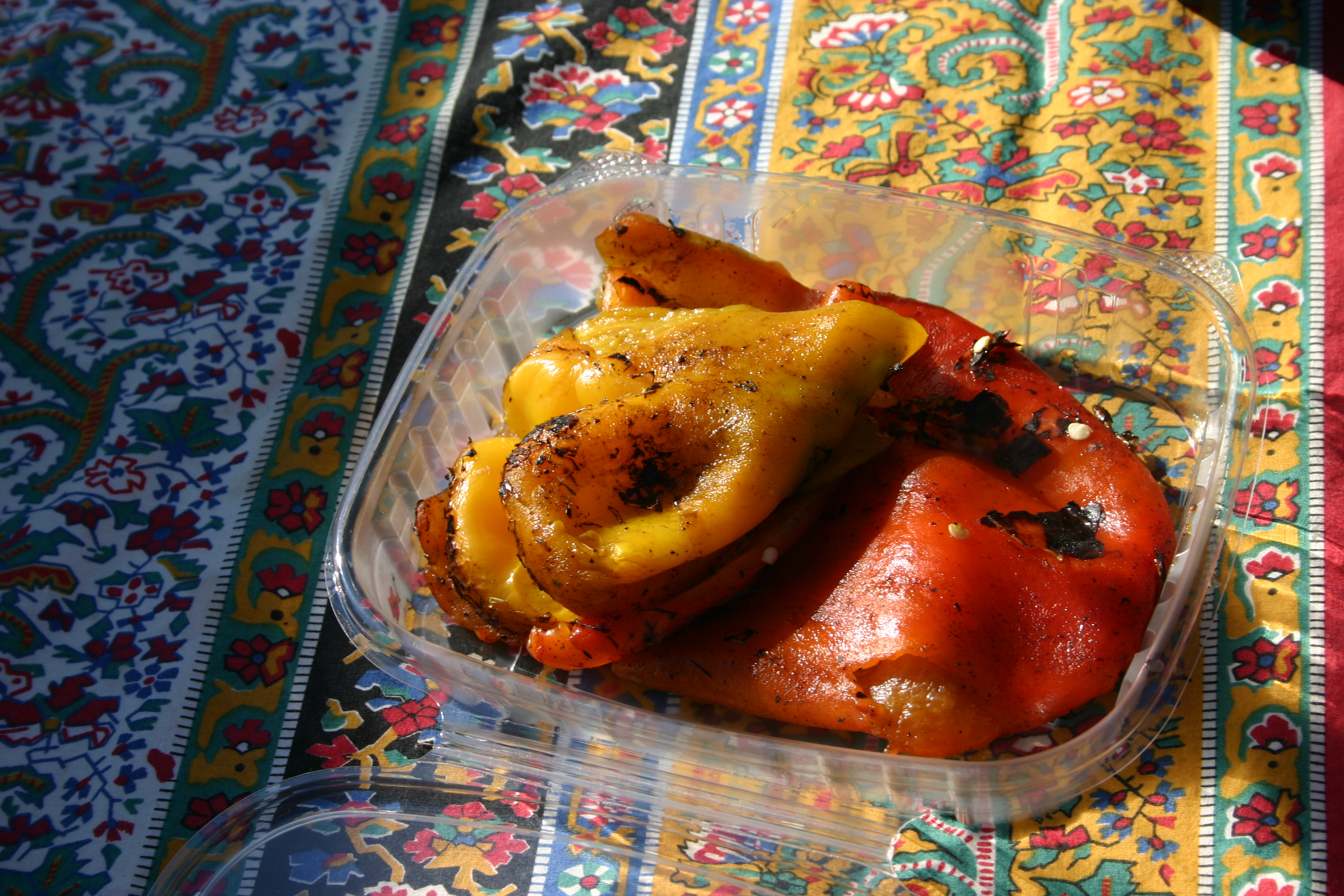 The Spokane Farmers Market is Wednesday and Saturday, 8 a.m. to 1 p.m. Here's a link to our listing of area farmers markets.
---
---