---
Halloween Coloring Contest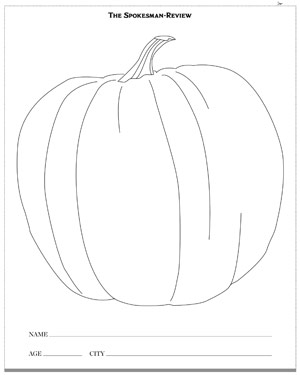 Are your kiddos the creative types? Great, because it's time for our annual Halloween Coloring Contest, open to children 12 and younger. Entries will be judged by Spokesman-Review staffers based on creativity and use of medium.
Prizes are awarded for the top three drawings in three age brackets. To enter, mail your entry to The Spokesman-Review, Coloring Contest, P.O. Box 2160, Spokane, WA 99210-1098, or deliver it to the S-R office at 999 W. Riverside Ave. Entries must be received no later than 5 p.m., Tuesday, Oct. 25, and cannot be returned. Be sure to attach a separate piece of paper that includes your name, address and telephone number so we can contact you if you win.
Download a printable contest form (You can right-click and "Save as" to download to your desktop, or just open in your browser and print out a copy.).