"Color Me Lilac" Coloring Contest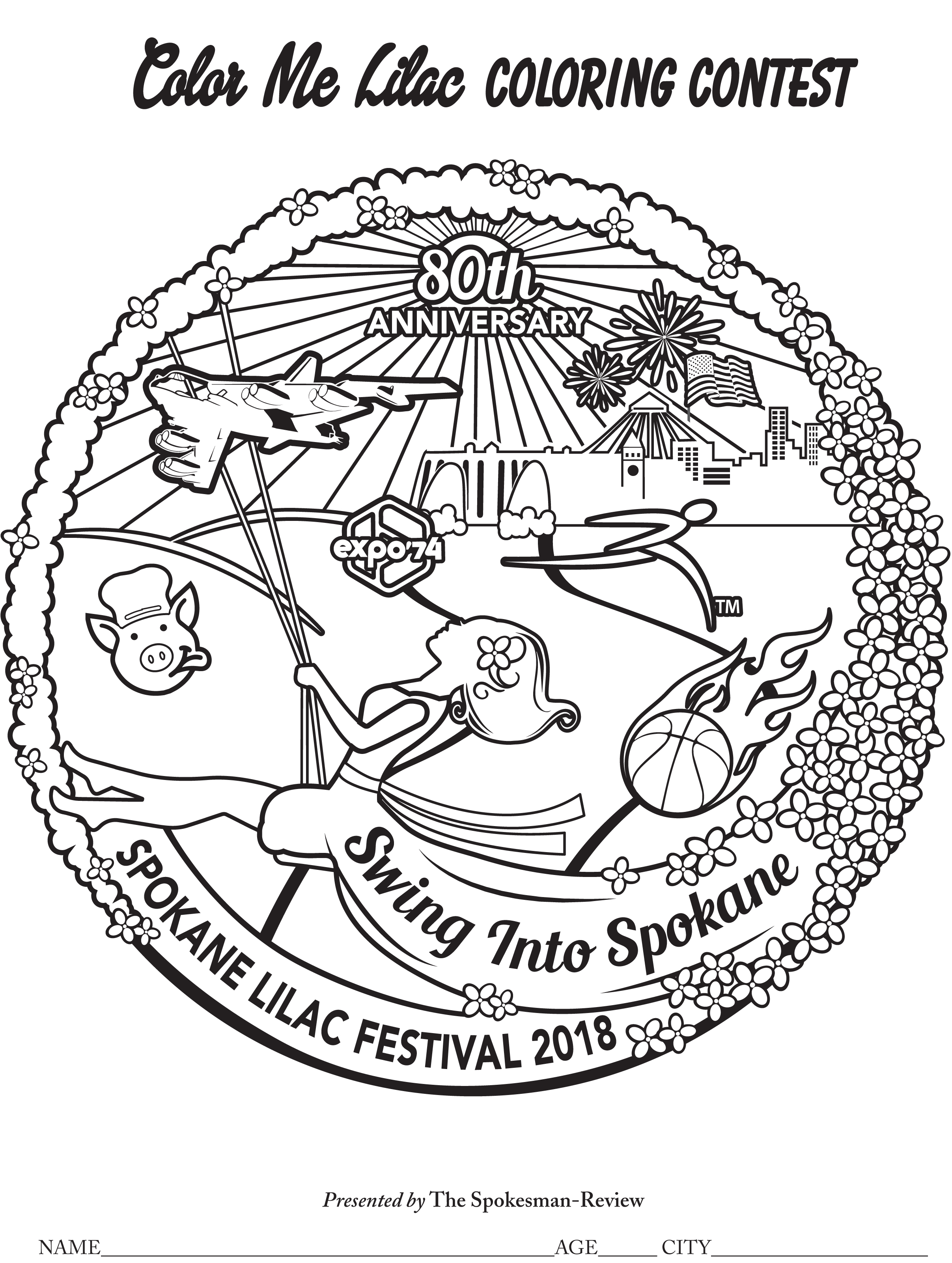 Celebrate "Swing into Spokane," the 80th Birthday of the Spokane Lilac Festival, and enter the "Color Me Lilac" coloring contest. All ages are invited to participate and entries will be judged by a panel selected by the Spokane Lilac Festival. Entries will be judged on creativity in design and use of medium.
Winners will be selected in five divisions: ages 4 and younger, 5-7, 8-12, 13-17, 18 and older. Winners in each age division will be featured in The Spokesman-Review, the Festival's print media sponsor, on May 19, 2018. One overall Grand Prize winner will ride in a vehicle in the 80th Annual Lilac Festival Armed Forces Torchlight Parade in downtown Spokane the evening of May 19. As many entries as possible will be displayed at River Park Square, 808 W. Main Ave., starting May 16.
TO ENTER: Download "Color Me Lilac" entry form. Mail or deliver your completed entry to the Spokane Lilac Festival at 3021 S. Regal St., Suite 105, Spokane, WA 99223. The Spokane Lilac Festival office hours are Monday through Friday, 10 a.m.-2 p.m. Entries must be received no later than May 1 at 2 p.m. and cannot be returned. Be sure to attach a separate piece of paper that includes your address and telephone number so you can be contacted in the event you win. Your personal information will not be published or displayed. See Contest Rules for more details.
Watch for the upcoming Spokane Lilac Festival Armed Forces Torchlight Parade Program special section in The Spokesman-Review on May 13. Additional information about the Spokane Lilac Festival may be found at www.spokanelilacfestival.org.