Riverport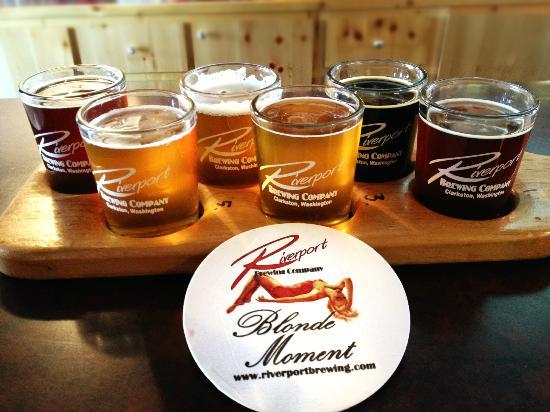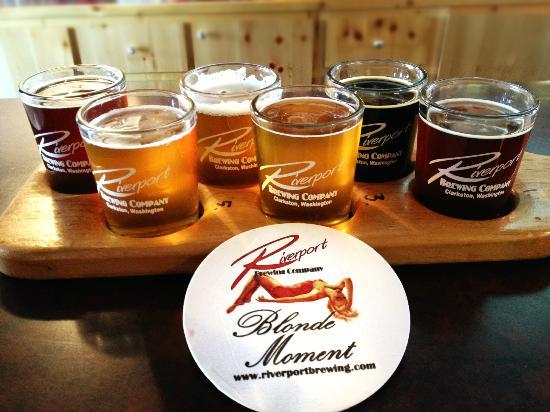 Riverport Brewing Company is nestled beneath the grain-rich rolling hills of the Palouse in Clarkston, Wash., near the confluence of Idaho's Clearwater River and the mighty Snake River. The beer lineup includes Bedrock Bock, Blonde Moment, Cedar Rock Pale Ale, Seven Devils IPA, Old Man River Oatmeal Stout and River Rat Red.
Mon-Thu noon-8:30 pm, Fri-Sat noon-10 pm
Source: Riverport Brewing Co.
Directions to the next stop: Moscow Brewing
© Google • Open in Maps 36.6 mi away
1
Head south on 9th St toward Port Dr
2
Turn right onto Port Dr
4
Turn right onto WA-128/Wawawai Rd
Continue to follow Wawawai Rd
Entering Idaho
5
Continue onto Down River Rd
6
Turn left onto ID-128 E/N and South Hwy
Continue to follow N and South Hwy
7
Slight left onto US-12 E
8
Merge onto US-95 N via the ramp on the left to Moscow/Coeur D' Alene
12
Turn right onto N Almon St
Destination will be on the right