Old City Hall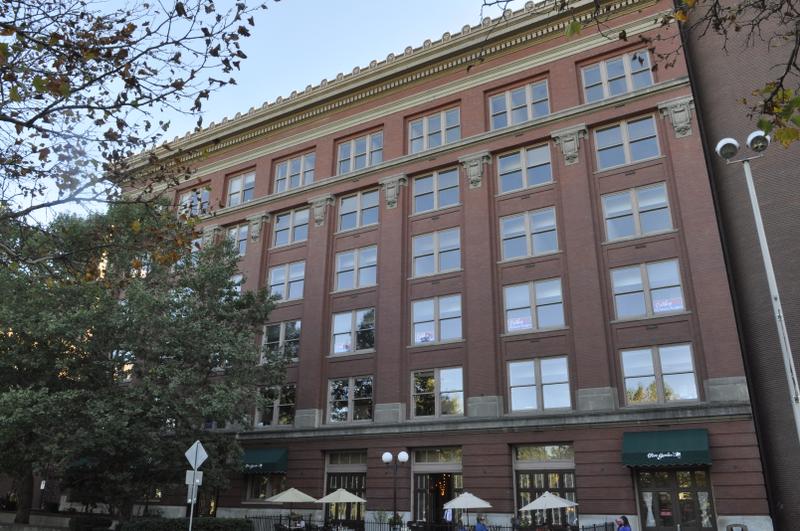 221 N. Wall St., Spokane, WA
Directions: Notice the old fire engine doors on the north side of the building, occupied by the Olive Garden restaurant.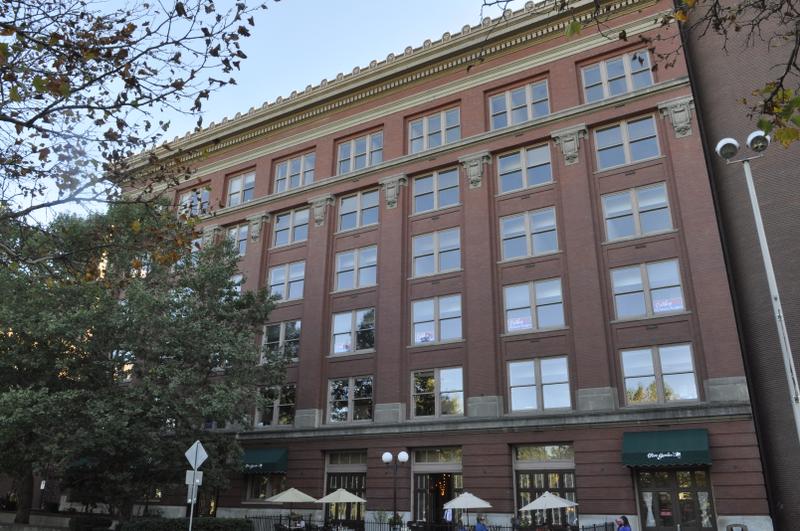 Dine in old fire engine bays
Old Spokane City Hall was built in 1912-13 as a temporary headquarters of city government, which was displaced by railroad construction. The city remained there until 1982 when it moved into the renovated Montgomery Ward Building a block to the west. Having been well maintained over the years, it is largely unchanged. It was done in the Commercial Style and Chicago School of architecture by local architect Julius Zittel. Today, it offers a mix of office and commercial uses with the Olive Garden restaurant on the ground floor. The four western door openings made up the fire engine bay doors. The restaurant dining area is located inside those doors that line Spokane Falls Boulevard.
Source: City of Spokane
Directions to the next stop: Spokane Courthouse
© Google • Open in Maps 0.6 mi away
1
Head north on N Wall St toward W Spokane Falls Blvd
2
Turn left onto W Spokane Falls Blvd
3
Take the 1st right onto N Post St
4
Continue onto N Lincoln St
5
Turn left onto W Broadway
Destination will be on the right