 UPDATED: Sat., Sept. 22, 2018, 10:41 p.m.
Spending 15 minutes inside Washington State's interview tent following the game, you didn't get the sense the Cougars (3-1, 0-1) were ready to view their first loss of the 2018 season through the glass-half-full lens. At one point early in the third quarter, Washington State held a 13-point lead at the Los Angeles Memorial Coliseum. USC's 17-game home win streak was on the fritz and the Cougars were threatening to beat Clay Helton and the Trojans for the second time in two years. Difference makers from USC's 39-36 victory over Washington State It took four games, the first three of which they won, but the Washington State Cougars finally made the television big time. All it took was a game at USC. On a Friday night. It was the Trojans, not surprisingly, who played the starring role on the ESPN broadcast, with WSU filling the role of the supporting cast.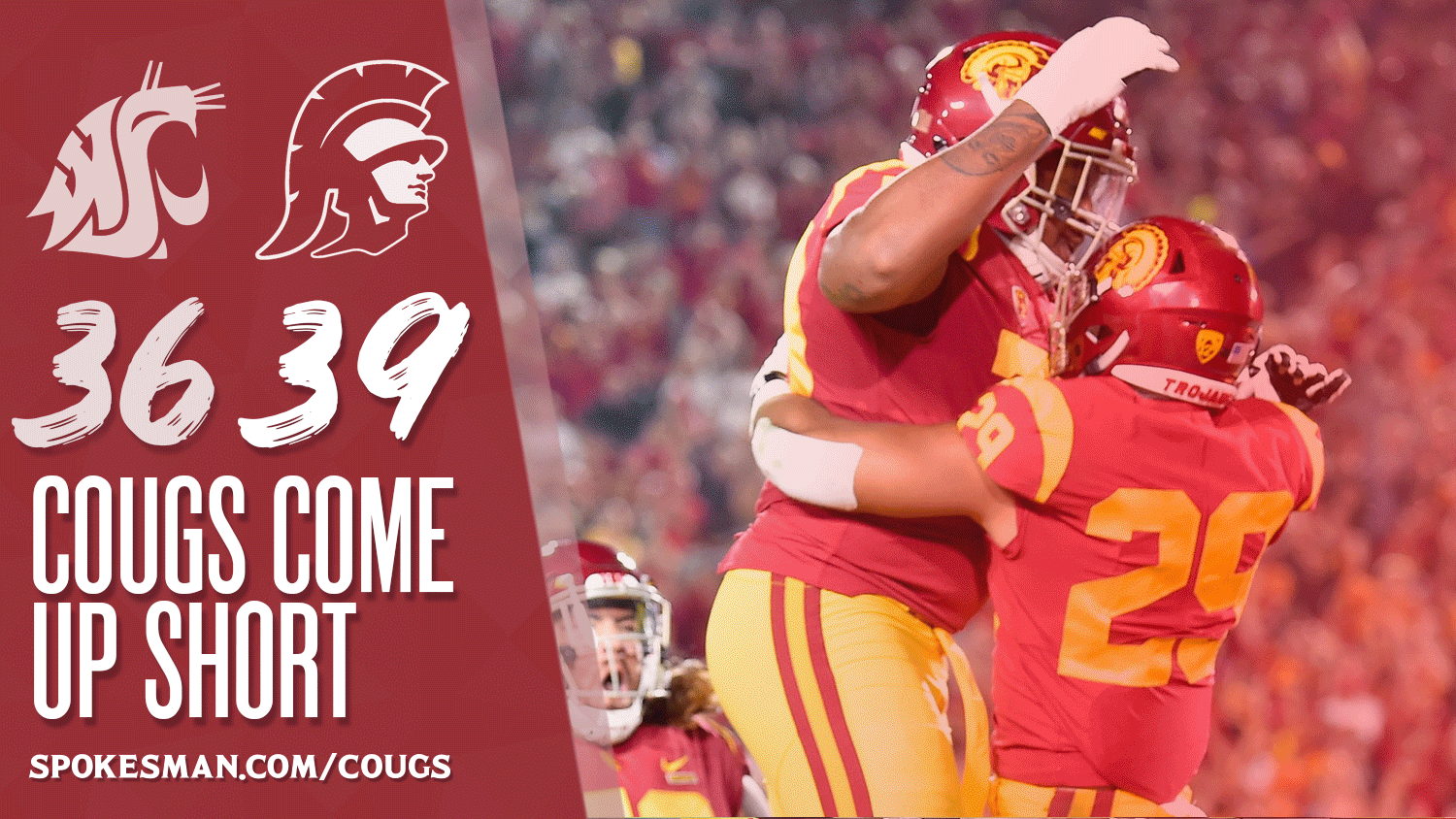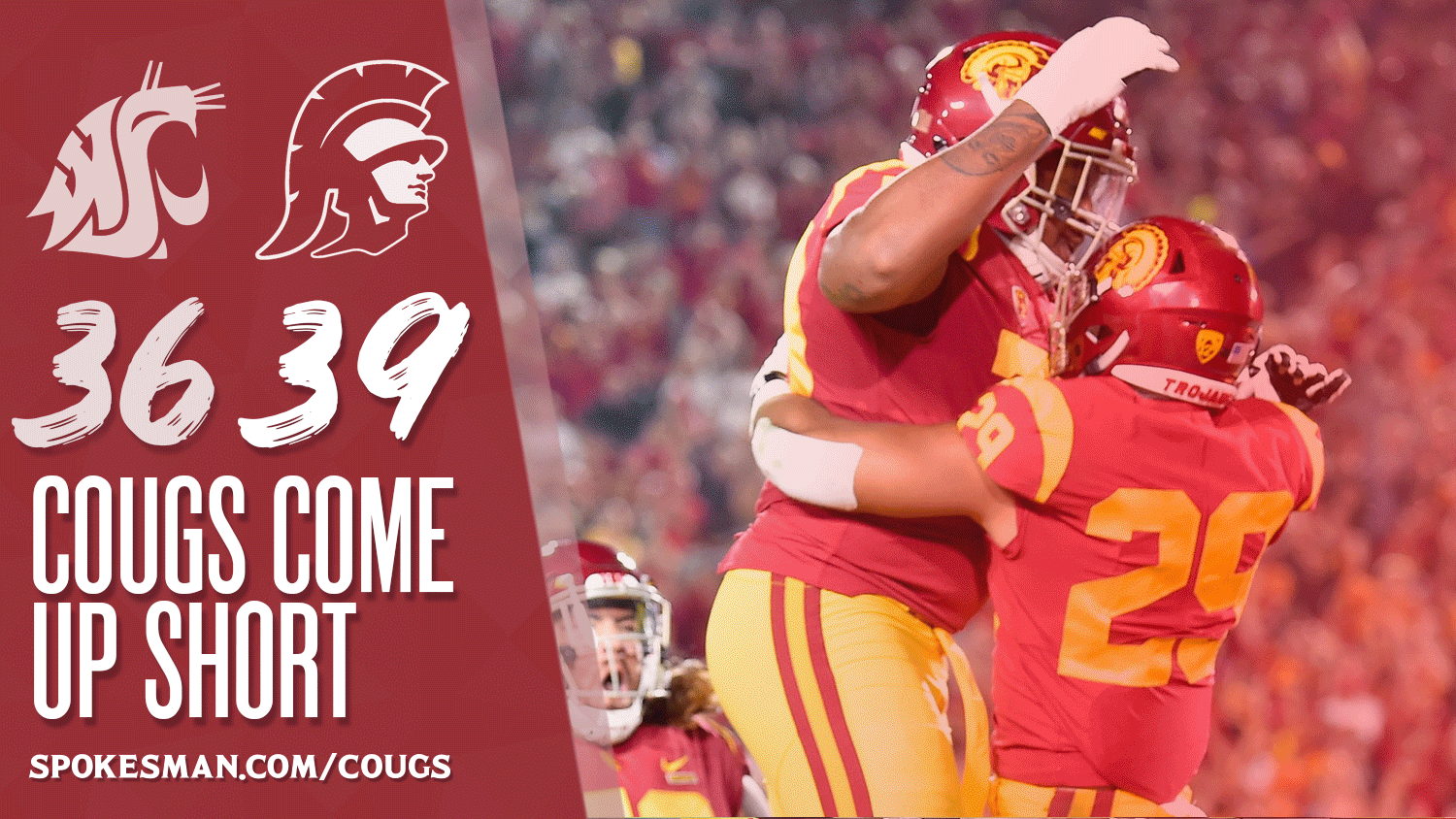 JT Daniels and USC's talented crew of wide receivers began to get hot and a 38-yard WSU field goal was blocked with less than two minutes to play, allowing the Trojans to preserve a 39-36 win at the Coliseum and preserve the country's second-longest home winning streak.