In brief: Rally will promote police accountability
THURSDAY, JUNE 25, 2009
The Peace and Justice Action League of Spokane, along with more than 10 community groups and the family of Shonto Pete, are planning a police accountability rally today from 5 to 6 p.m. at Spokane City Hall, 808 W. Spokane Falls Blvd.
The event comes on the heels of the federal indictment of Spokane Police Officer Karl Thompson for his role in the death of Otto Zehm, and days before the Spokane City Council is set to vote on hiring a police ombudsman.
The group will be asking the city to consider changing the ombudsman's duties so that he will have investigative subpoena authority.
Man swallows meth after traffic stop
A man who handed police a bag of methamphetamine before swallowing another was hospitalized Monday.
Spokane Valley police looking for a suspect in another crime followed a Jeep driven by Christopher J. Teuscher, 22.
Police stopped Teuscher on East Mission Avenue for committing traffic violations, according to a news release.
Teuscher was driving with a suspended license and had a small bag of meth sticking out of his pocket, police said.
He gave police the bag but swallowed another, police said.
Officers took Teuscher to Valley Hospital and Medical Center. He was later released.Teuscher faces one charge of possession of methamphetamine with intent to deliver.
Police say crimes linked by dreadlocks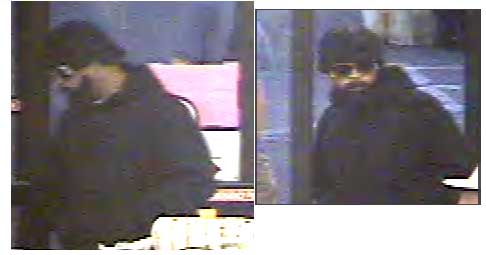 A robber Spokane police say is responsible for three holdups in the past two weeks appears to be taking a novel approach to concealing his identity: fake dreadlocks.
A man who stole money from the Grocery Outlet at 7810 N. Division St. about 9 p.m. Tuesday night matched the description of a robber who hit two locations of The Cash Store – one June 12 at 1509 N. Pines Road in Spokane Valley, the other June 18 at 5920 N. Division St.
The robber is described as a black man in his late 20s or early 30s. He wore sunglasses and a dreadlocked wig in the first two robberies. Witnesses at the Grocery Outlet said he wore a fake beard, wig, black sweatsuit and gloves and carried a black bag.
Anyone with information is asked to call Crime Check at (509) 456-2233.
---
---