In brief: Arson suspected in house fire
Sun., Oct. 18, 2009
Fire officials believe arson is to blame for a blaze that damaged a vacant home in northeast Spokane on Friday.
The Spokane Fire Department was called to 1404 E. North Ave. about 9 a.m. after neighbors noticed smoke coming from an open door.
It took 24 firefighters about 15 minutes to locate and knock down the fire in the basement and keep it from spreading to the upper levels of the two-story home.
The blaze is believed to have been intentionally set, fire officials said.
Anyone with information is asked to call the arson tip line at (509) 344-3473.
Sara Leaming
Two North Idaho stores robbed
The Kootenai County Sheriff's Department is looking for a gunman who robbed a Hayden grocery store early Saturday morning.
The suspect walked into the Super 1 Foods at 240 W. Hayden Ave. about 2:15 a.m., brandished a black semi-automatic handgun and demanded an employee put money into a bag. He left with an undisclosed amount of cash.
The man was white, in his 20s, and was wearing a mask, a blue baseball cap and blue jeans.
It is unclear if the robbery was related to another holdup Friday night at the Piggies Deli and Market in Coeur d'Alene.
At Piggies, an armed man robbed customers and clerks in the store at 2001 E. Sherman Ave., the Sheriff's Department said. Coeur d'Alene police are investigating.
Anyone with information is asked to call the Kootenai County Sheriff's Department at (208) 446-1300.
Sara Leaming
Man hit by train identified
The man who stepped in front of a moving freight train Friday morning in Post Falls was identified Saturday as a 21-year-old Coeur d'Alene resident.
Bennie N. Natewa Jr., also of Zuni, N.M., was transported to Kootenai Medical Center, where he remained in critical condition Saturday.
Natewa, who was reportedly wearing a skull-emblazoned trench coat, stepped in front of the moving train about 5 a.m. Friday, the Idaho State Police said. He had been walking near the intersection of McGuire Road and Yukon Avenue where the Union Pacific rail line crosses south of Poleline Avenue.
The rail crossing was closed for several hours after the incident.
Staff reports
Sheriff issues sex offender alert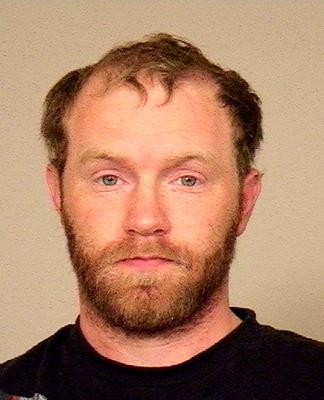 The Spokane County Sheriff's Office wants the public to be aware of a level 3 sex offender now living in Spokane.
Carsie James Tikka, 30, was convicted of attempted voyeurism in 2007 in Clark County. His victim was a 10-year-old boy. He was also convicted in 1999 of first-degree child molestation, for crimes against a 7-year-old male relative, officials said.
Tikka is now living in the 4000 block of East Sprague Avenue. He is white, with brown hair and hazel eyes.
He is no longer under state Department of Corrections supervision and is not currently wanted by law enforcement.
Level 3 sex offenders are considered those most likely to reoffend.
Sara Leaming
---
---