Police nab Browne's Addition shooting suspect
UPDATED: Tue., April 23, 2013, 10:42 p.m.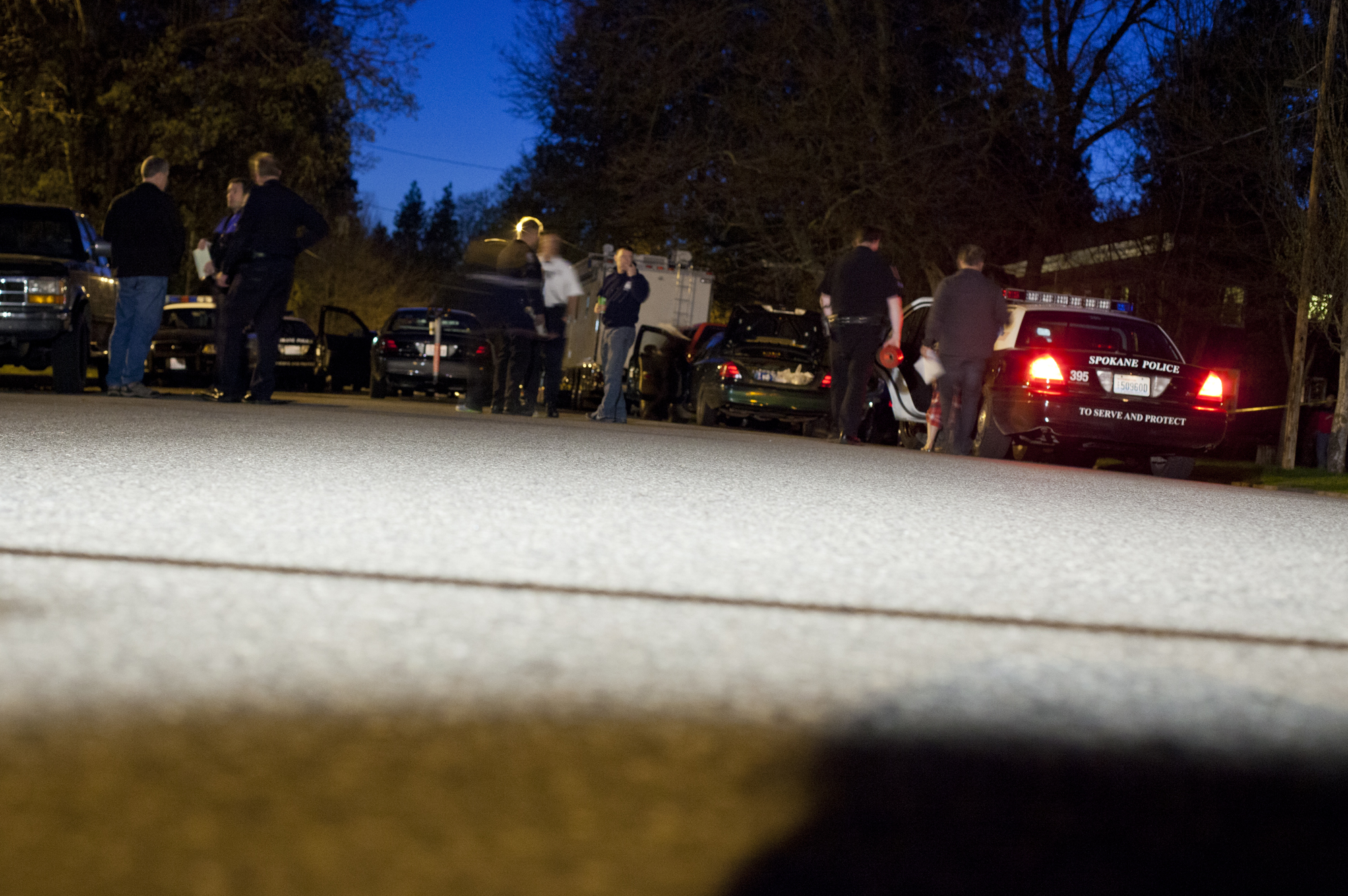 Police have a shooting suspect, identified as Justin C. Werle, in custody near Hemlock Street and Pacific Avenue in Browne's Addition. Photo: Nicole Hensley
Spokane police arrested a man accused of shooting another man in the head at a Browne's Addition apartment building Tuesday night.
The victim was laying carpet in a Pacific Terrace apartment along the 2200 block of West Pacific when there was a confrontation between him and a resident around 5:45 p.m., Capt. Dave Richards said.
The confrontation moved outside, and the victim was shot behind the ear in the alley. He was talking and alert when medics arrived. He's listed in serious condition, Richards said.
A police dog tracked a lead to an apartment in the same complex where the suspect, later identified as Justin C. Werle, 28, was thought to be hiding. The perimeter quickly expanded, pushing neighbors and media out of the area, when police learned the shooting suspect was not inside.
Family told SWAT negotiators Werle had left the apartment earlier and officers found him walking near 13th Avenue and Coeur d'Alene Street around 9 p.m. He was arrested without incident, Richards said.
Charges have not been filed yet, Richards said, but Major Crimes detectives served a search warrant on the apartment later that night. A weapon had not been recovered yet.
Werle has previous convictions of riot and harassment from 2012, domestic violence in 2010 and assault in 2008.
---
---