Suspected robber of Domino's Pizza in Hayden arrested
THURSDAY, DEC. 5, 2013, 4:56 P.M.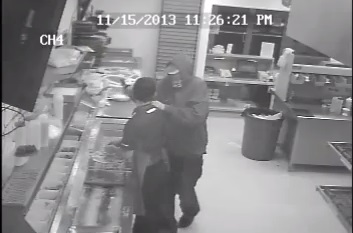 The suspected robber of a Hayden Domino's Pizza restaurant was arrested Thursday.
Michael A. Sanchez, 22, was arrested around 3 p.m. in connection with the Nov. 15 robbery, according to Kootenai County Sheriff's Lt. Stu Miller. Details of the arrest weren't available, he said.
Surveillance video of the incident showed a man entered the restaurant, struck an employee in the face with a handgun, stole cash and fled.
Sanchez is being held without bail accused of robbery, grand theft, aggravated battery, burglary and possession of drug paraphernalia, Miller said.
---
---