News > Features
Three individuals who embraced big changes offer inspiration for bold resolutions
Mon., Dec. 30, 2013
Here's a look at how a few area baby boomers defied the concept of "old age" and went big and bold in 2013 with adventures of a lifetime. Their advice to others in the older generation: don't let age define your dreams or desires.
Jen Ballantyne, 60, Gonzaga University law student
Jen Ballantyne questioned her quality of life: spending 42 weeks each year on the road selling software. Her sons were raised and educated. She was financially stable. Yet retirement just wasn't an option for this lifelong learner who wanted to work at something more fulfilling.
With her husband's backing, Ballantyne applied to Gonzaga University School of Law and the couple moved from Dallas. Ballantyne will be 61, the oldest in her class of about 150 law students, when she graduates in May.
"It sounds unusual but to me it was kind of the next step," Ballantyne said. "A lot of people my age are just settling into old age."
Besides, her grandmother lived to 97. By Ballantyne's calculation that gives her perhaps 20 or more working years. That means she has time to pursue law school, specifically elder law.
"There's no reason we can't keep working and using our brain and helping other people who have a need," she said.
But three grueling years of law school? Ballantyne admits it is extreme and that she was "a bit naive" about the commitment, but for her it is the right choice and a fantastic intellectual challenge.
She's not alone. One of her closest friends is in her 50s, a former stay-at-home mom who is in her second year of law school.
Most of her classmates, who are younger than her children, are open and friendly.
"Other people think it's weird someone like their grandma is in class with them," she said, shrugging off the thought. "Having life experience makes a huge difference when helping people with their life."
Some of her clients at the school's elder law clinic, which provides free legal services to low-income clients, are relieved they don't have to tell their problems to a "kid." She feels privileged to help, she said, telling of a client forced to live in his car after being evicted because of a glitch in state law cost him his housing subsidy.
Ballantyne developed an interest in elder law after six years of caring for her mom, who had Alzheimer's disease. She knows firsthand what people are going through with their aging parents and spouses.
But the seed of law school was planted long before. When she graduated from journalism school in 1974, her dad was willing to help with law school. She refused to meet his conditions, so Ballantyne went into telecommunications.
Her youngest son, an attorney whose in-laws also are Gonzaga law grads, also encouraged her academic adventure. Ballantyne currently has an internship with local elder law attorney Lynn St. Louis, who moved from Seattle to care for her ailing parents and changed the focus of her practice from insurance to advocate for the elderly and their families. After graduation and passing the bar exam in July, Ballantyne will start working in elder law.
"It's not for a living," she said. "It's for a life."
Patrick O'Conner, 73, weight loss/life rejuvenation
Think of Patrick O'Conner as an older brother with a message for the baby boomers who are resolved to getting old and harbor a malaise for life and relationships: change your mind.
A year ago, O'Conner weighed 290 pounds, was on the verge of divorce and had no will to change.
"I found myself in a position of having to endure being alive," O'Conner said. "Not really suicidal, but if it came to an end tomorrow, it isn't going to be too soon."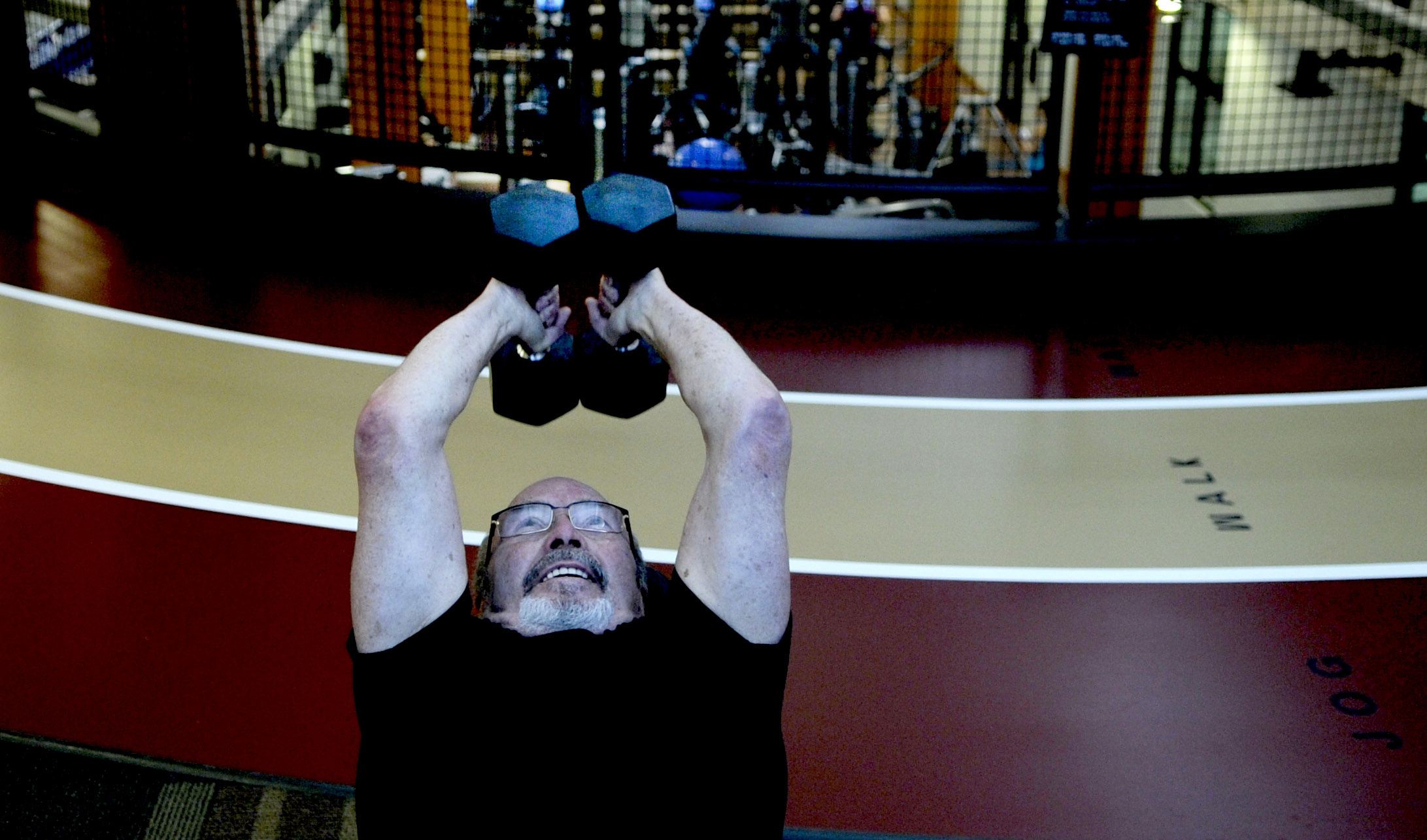 A horrible place for a man who to this point had an exciting life traveling the world selling Native American jewelry and art and enjoyed a soul-mate-type relationship with his wife.
Today, O'Conner has lost 70 pounds and made the cover of the Coeur d'Alene Kroc Center's magazine, wearing swim trunks and showing off his abs. His love life is rekindled, and he is actually enjoying so-called old age.
"The strange thing is I don't even think about age anymore or how much life I have left," he said.
Magic cure? No. Good nutrition, regular workouts, meditation and developing a new, positive way to look at the world. Wanting to share his "secret" to good health with others, O'Conner became a certified personal trainer and senior fitness trainer and started a self-help website.
"I came to the conclusion that in order for people to become motivated they have to change their mind," O'Conner said in a phone interview from his Careywood, Idaho, home, where his wife runs a horse ranch and dressage barn. "You have to have a very concrete vision of where you want to go and keep that in the forefront of your mind. Just grab ahold of a vision and push through.
And yes, you will still have doubt and temptation, O'Conner said. The candy bar will call you and you'll be temped to skip a workout. Focus on your vision, he said.
O'Conner's downfall began in 1994 when, at age 54 and a newlywed, he was diagnosed with prostate cancer. The surgery caused side effects, including impeding his sex life with his wife, who is 25 years his junior. The market for Native American art collapsed and he got hooked on poker. He became, as he said, fat, jobless and lazy. His wife got angrier every day. His already replaced knees were failing and so was a hip.
Then he saw an ad on television for a weight-loss treatment that allegedly turned a doctor's 70-year-old body into a body of a 20-year-old. O'Conner, like many desperate people, called only to find the hormone treatment started at $4,000. So he called his son, a bodybuilder in Germany, for exercise advice. He joined Weight Watchers and the Kroc Center in Coeur d'Alene.
"My initial motivation was I was absolutely angry with (my wife)," he said. "The situation was so bad for both of us. I wanted to lose weight to get away from her instead of to get to her."
Today is a different story.
"It's 1,000 percent better," he said. "Our love affair has been rekindled. It's absolutely amazing. If you can just change your mind all of a sudden you just realize what life is about."
Patti Godwin, 60, epic river paddle
Patti Godwin wanted a monumental celebration for her 60th birthday. So she paddled her heavy red kayak 400 miles down the middle third of the Columbia River, from the Canadian border to Oregon, portaging around the seven dams.
The adventure was an exercise in the balance of life. Goodwin, who owns American Leak Detection in Spokane with her husband, worked the first part of the week and then took off Thursday afternoons for the river. Overall it took her eight weekends, a total of 22 days.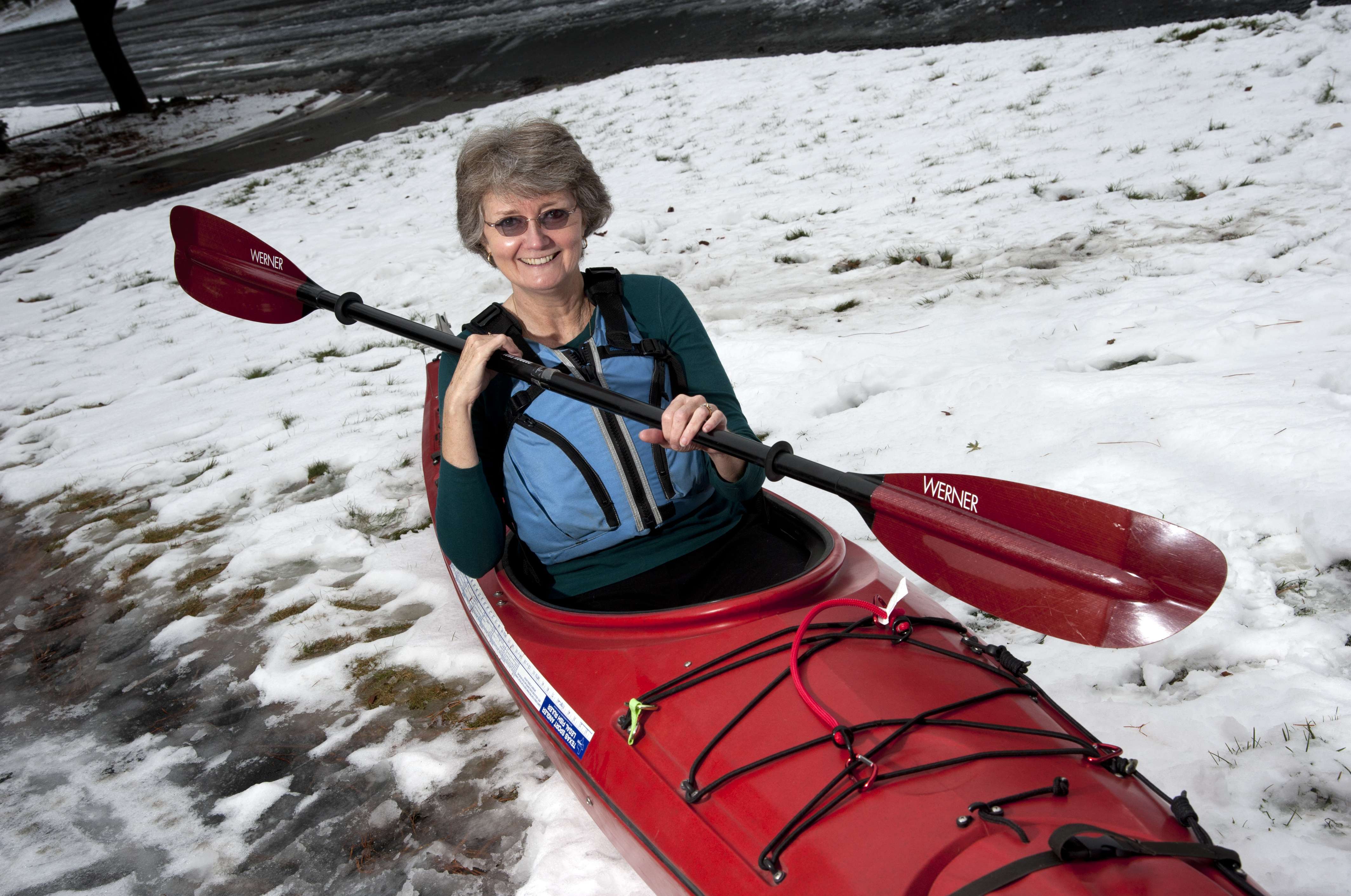 "We can all look at what it is we are passionate about and build it into what we do every day," Godwin said.
On her final day on the river, she summarized her journey in her paddle blog, Columbia Reflections: "Follow your Bliss." The blog was a way for friends and kayakers to follow her adventure, and where she urged those who felt inspired to donate to the local Soul to Soles program that outfits needy children with new shoes.
Godwin has meditated for 30 years. She incorporated the practice into paddling by focusing on two virtues during each leg of the adventure. Bliss. Kindness. Bounty. Calmness. Free will. Integrity. Release.
"Insights … our busy lifestyles aren't the most conducive to taking the time for introspection," Godwin wrote Aug. 26 after her seventh leg from the Vantage Bridge to Priest Rapids Dam. "Moving slowly along these waters invites me to do just that. Turning themed-question inside out and upside down has been very fruitful. I relish the 'ahas' and the epiphanies. Luckily, I can take them home to move them along into action."
Immersing herself in nature intensified the experience. She did most of the trip solo, including camping by the shore.
"Being out in nature is so awesome," said Godwin, somewhat giddy with the memory. "It just refuels me. When you are on the water, it's 360-degree exposure to nature."
The river flow emulates life. Some stretches are flat, stagnant, dead water. You have to lean into it and paddle through, Godwin said. Other spots are fast, fun, exhilarating. Godwin's daily mileage varied widely depending on the flow. Across Lake Roosevelt where the river current is sometimes 200 feet below the surface, Godwin went 22 miles in a day. After the Grand Rapids Dam in the Hanford area, the current helped her make nearly 46 miles in a day. She once counted her paddle strokes once at 42 per minute.
Godwin encourages others to start marking adventures off their bucket list and live with intent and be present in the moment. Yet she said such adventures take motivation and planning. They don't just happen. But like everything in life, Godwin said, it's worth the work.
"It was so over the top," she said. "It's one of the best things I've ever done."
When Godwin got off the river in Walla Walla, her husband told her there was "no Mississippi, no Colorado, no Rio Grande" in her paddling future.
That's OK. Godwin is contemplating paddling the Canadian side of the Columbia in 2014.
---
---
Subscribe and login to the Spokesman-Review to read and comment on this story