Tub where body found contained weak acid, police say
A woman whose body was found by police Tuesday in a tub filled with a mild acid has been identified in court today as Regan Jolley.
That information came out at the first appearance of Jason Hart, 27, who has been arrested in connection with Jolley's death.
A judge today set Hart's bail at $500,000.
Officials confirmed today that Jolley's body found Tuesday morning near Nine Mile Falls had been stuffed into a tub of liquid with a pH of 3.
That's considered modest acidity – about the potency of some household vinegars or even fruit juices, but far less acidic than, say, sulfuric acid or hydrochloric acid.
Hart lives with his father in the house at 14809 W. Autumn Lane and is a disabled veteran, his lawyer told the court today.
SWAT team members used a non-lethal weapon to shoot and subdue Hart at the home.
Five SWAT team members were treated for for inhaling some sort of toxic fumes at the scene.
Investigators have not disclosed the name of the liquid.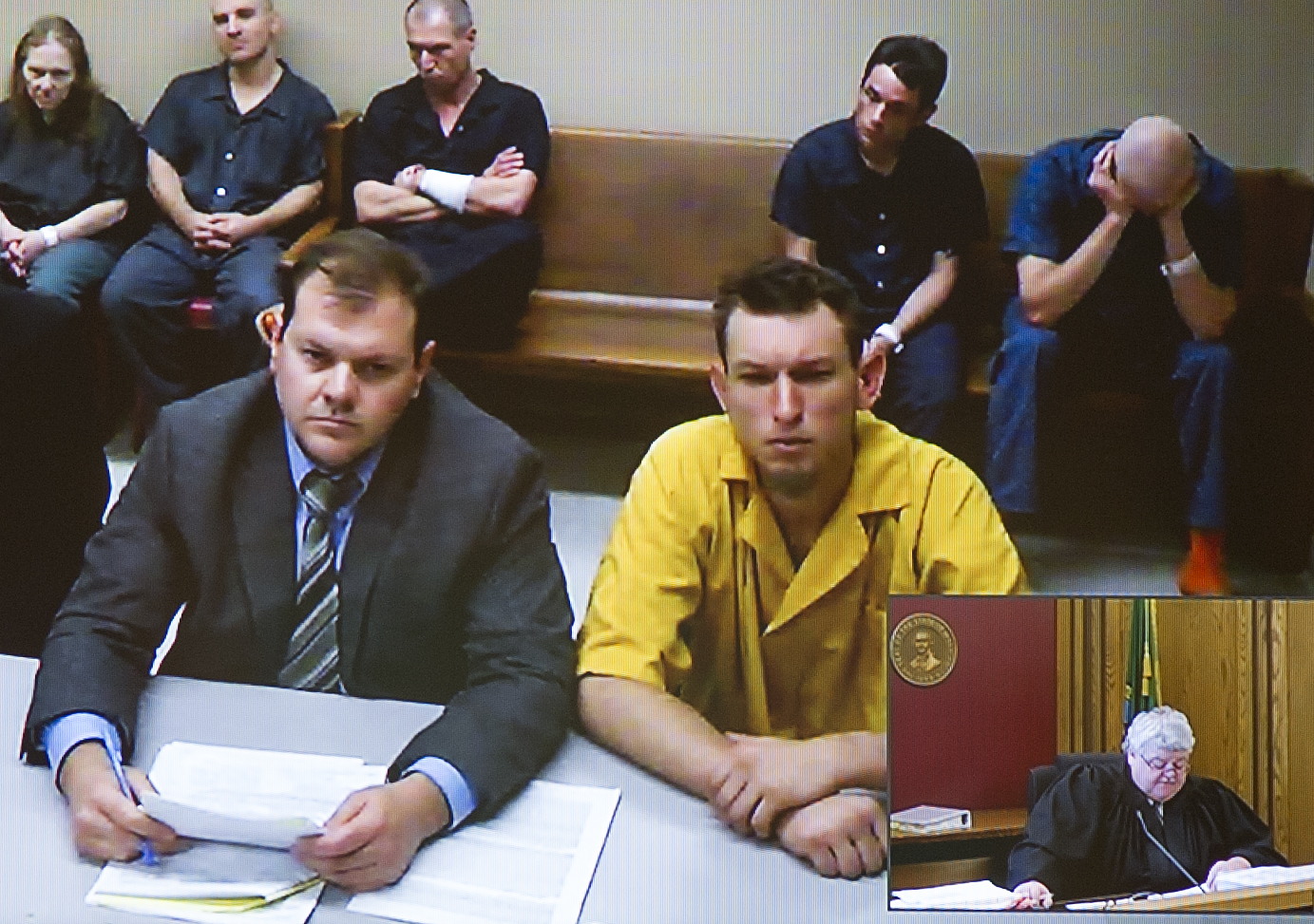 During his first appearance, Superior Court Judge James Triplet set a $500,000 bond for Jason Hart, 27, right, who was arrested yesterday in the connection with the death of Regan Jolley whose body was found by police Tuesday in a tub filled with a mild acid. Photo by Colin Mulvany
---
---
---
​
---
sponsored According to two 2015 surveys, 62 percent of Americans do not have enough savings to handle an unexpected emergency, much less any long-term plans.