Spokane Public Schools improves graduation rate
Thu., Jan. 9, 2014, 10:43 a.m.
Spokane Public Schools' dropout rate reached an alarming level in 2008 when nearly 30 percent of high school students were leaving without a diploma. The district tackled the issue by creating credit retrieval programs and assigning an administrator to track students' attendance. The district's on-time graduation rate is now 79.5 percent.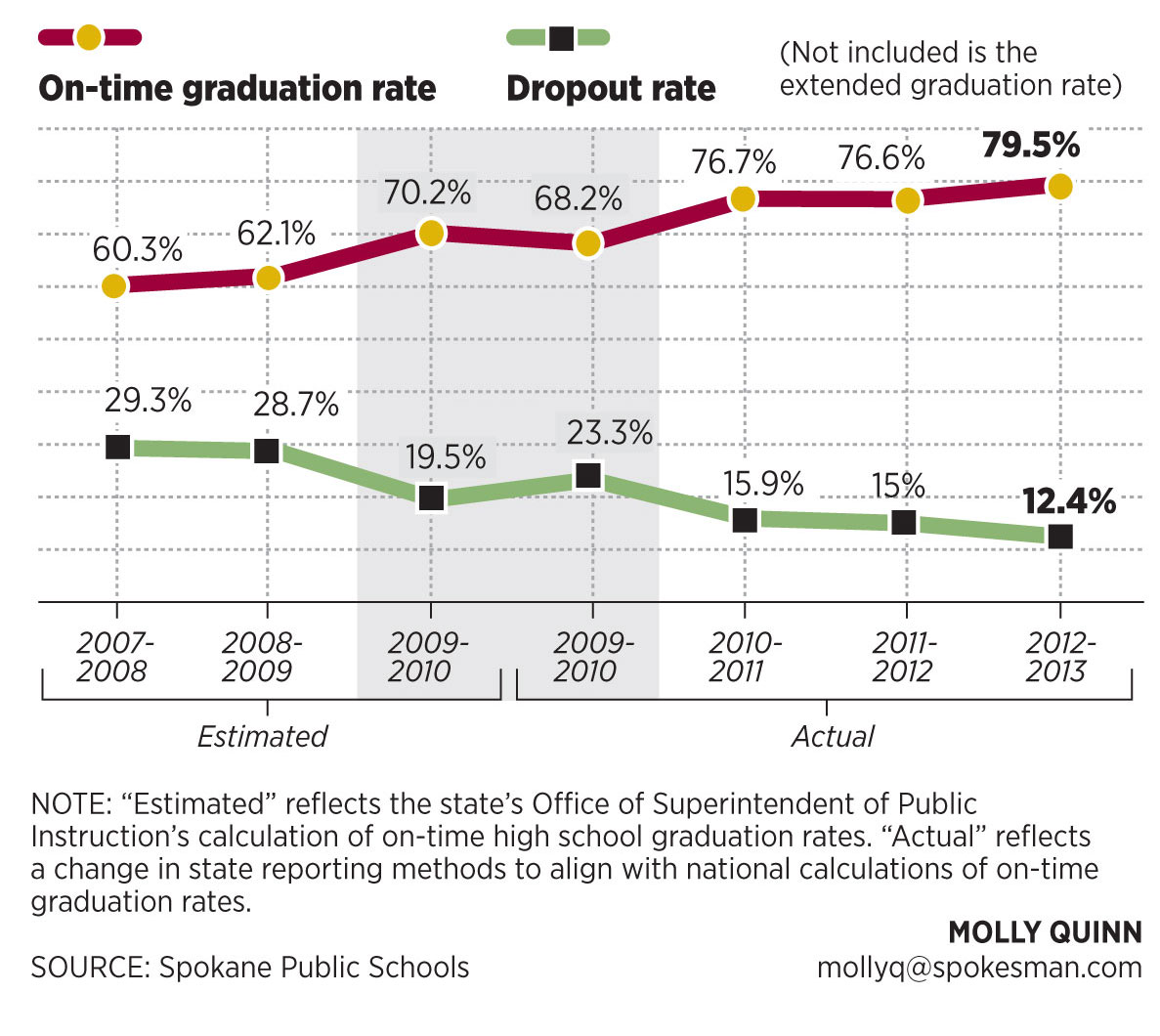 ---
---