Barker High School names Youseph principal
Thu., July 3, 2014
Kamiel Youseph became an English teacher because of teachers who made an impact on him.
Among them, a resource room teacher at Adams Elementary on the South Hill who helped Youseph as he was struggling with reading as a fourth-grader.
Barker High School's new principal says that was the first time he noticed the impact a teacher can have.
"This teaching thing is pretty cool," he said thought at the time.
An enthusiastic English teacher at University High School helped Youseph envision a future as an English teacher – a position he held for 15 years at West Valley High School.
"I'm happy and excited to do what I do and that's the whole basis of coming to America," Youseph said.
He said he is excited to come to the Central Valley School District as a principal – he gets to "leave a great job for a great job."
Youseph was born in Iran in a Christian family. In 1979, when he was 4, the family fled Iran after the Islamic Revolution and came to the United States.
Youseph remembers there was a lot of anti-Iranian sentiment in the U.S. because of the hostage situation in Iran and his mother was nervous about letting Youseph outside to play.
This kept him inside with the television, which is how he learned to speak English. He remembers holding envelopes up to his forehead like Carnac the Magnificent, a character Johnny Carson popularized on "The Tonight Show." When he started school, he could speak English, but he couldn't read it – which is where that resource room teacher came into play.
Youseph, who has a bachelor's degree and a master's degree from Eastern Washington University, said he still drives to work excited about his day. At West Valley, Youseph used video and audio as part of his teaching. He filmed his lessons and created podcasts for his students. He hopes to include a video principal message on Barker's website at some point, to put a more personal touch on welcoming his students.
Barker won't be his first foray into nontraditional high schools. He once had a three-month special assignment at what used to be Contract-Based Education, now Dishman Hills High School in West Valley. He also has been a substitute teacher at Spokane Valley High School. He said he has always been fascinated by nontraditional learning, giving students another option for learning but still giving them a quality education.
When Youseph arrives at Barker, he plans to meet with every teacher one-on-one. He said when he met them during the interview process, he saw teachers who had a similar philosophy about teaching as he does, ones who were enthusiastic about teaching.
When he's not teaching, Youseph said he spends a lot of time with his wife of two years, Sarah, and his stepdaughters, Hannah and Kailey Wilson. They have an emphasis on family time, with dinners, family outings or just sitting and talking. And, he said, becoming a stepfather has given him a new perspective on education.
Youseph is also in Haze, a band he and some colleagues from West Valley High School formed 10 years ago. The band's song "Shine" is available on iTunes, proceeds benefit Vanessa Behan Crisis Nursery.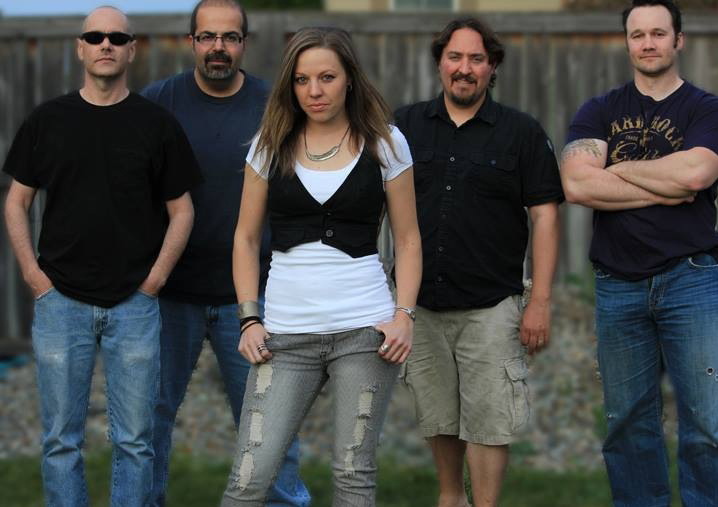 (Kamiel Youseph plays bass in Haze, a local band selling a song on iTunes called "Shine". Proceeds of the song benefit the Vanessa Behan Crisis Center. From left, Bill Matthew, Youseph, Amy Shaver, Brian Hickman and Kevin Richey.)
He said he enjoys his life and career, something he knows his parents wanted for him when they brought him to the U.S. all those years ago. His father died in 2001 and his mother in 2005. Since then, he keeps them in his thoughts every day, trying to fulfill their dreams of a happy life for him.
"It's the least I can do for them," he said. "It's the whole reason they left everything in Iran."
---
---