Sports > NCAA basketball > Gonzaga basketball
Grip on Sports: Another Gonzaga player leaves before his eligibility expires but that's just the way of the college basketball world
Mon., April 24, 2017, 8:12 a.m.
A GRIP ON SPORTS • No one in college sports bats 1.000 in recruiting. Not even Alabama in football or the blue blood basketball powers like Kentucky or Duke. Read on.
••••••••••
• Even if anyone did, it still wouldn't work. Each Division I basketball school has 13 players on full scholarship. Not all 13 will play consistently. There just isn't enough game time for them.
So some players, scholarship players, have to sit and wait their turn. They combine with the walk-ons to test the top players in practices. That's the way of the world. Not everyone can run the factory. There has to be some folks who help put the cars together.
But kids want to play, not watch. I know. I've been there, spending four years with the best seat in the house for more than 200 college baseball games.
Would I have loved to be in the lineup? Oh sure. Playing, competing, fighting for a win, that's fun. Doing the mundane, get-folks-ready-for-games work isn't as much. Intellectually it's not that hard to understand. Emotionally is different.
So kids go in search of a place where they can get on the field or court or whatever. It happens all the time and even more so these days, for whatever reason.
Gonzaga lost a couple of players of its national runner-up team to the professional ranks. Zach Collins and Nigel Williams-Goss left before they had exhausted their eligibility. Three seniors are also moving on.
But that's not the Zags only losses. Guard Bryan Alberts announced a couple weeks ago he was transferring, looking for a place he could see the court more often. And yesterday backup center Ryan Edwards decided to forego his final year of eligibility and get his work-a-day life started.
Alberts was highly recruited out of Village Christian High in the Los Angeles area. But for whatever reason he never really found his niche at Gonzaga. He started 10 games as a redshirt freshman but none last year, after Williams-Goss and Jordan Mathews became eligible.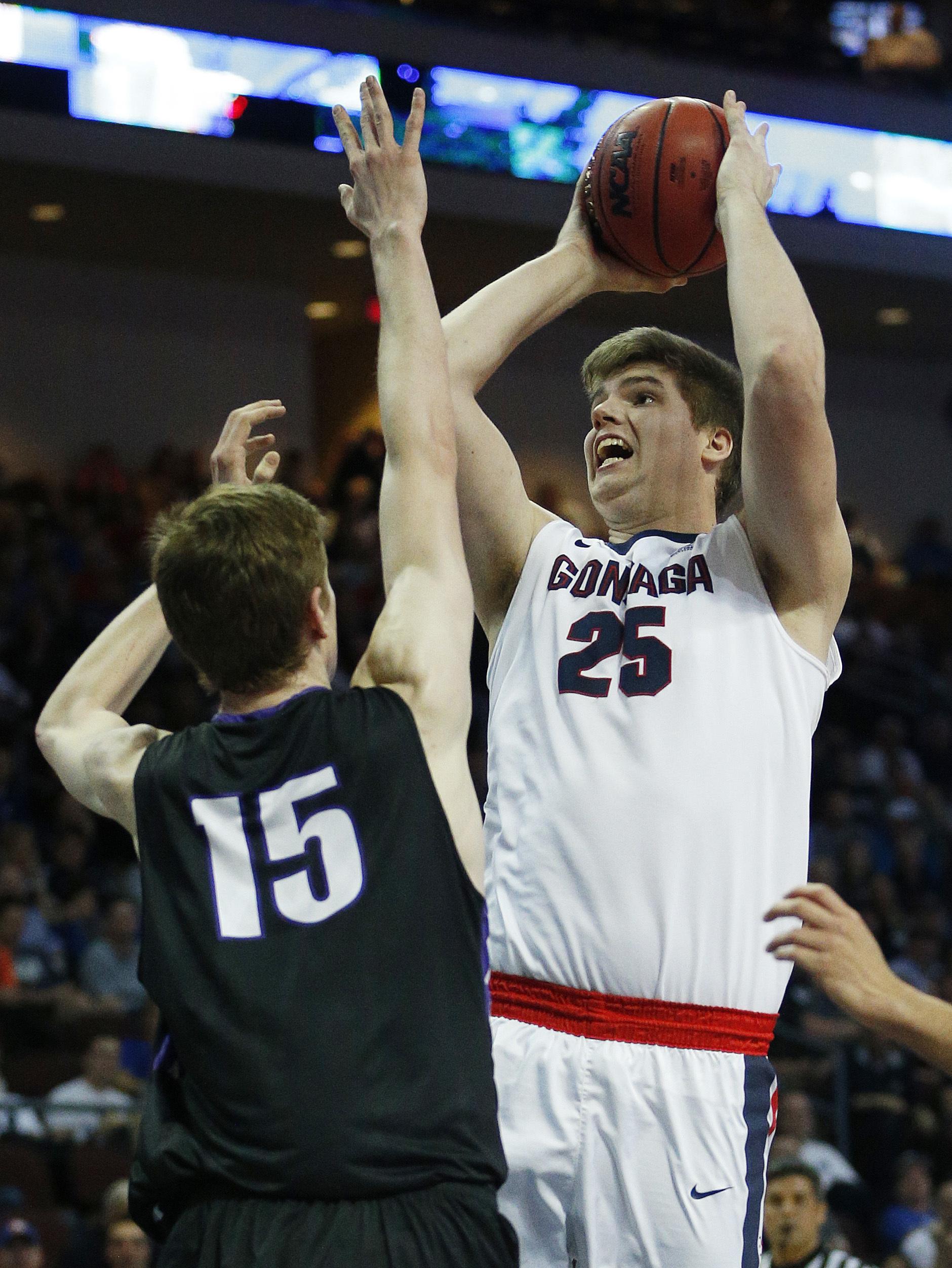 As for Edwards, he has been at Gonzaga four years. He played as a true freshman, coming off the bench in mostly mop-up action. A redshirt year followed. Then two years ago, as injuries took a toll on the GU front line, he averaged almost nine minutes a game, helping the Zags as they made a late-season run to the NCAA tournament.
But last season he was back to mop-up duty, the big guy at the end of the bench who came in when the game was decided.
At least that's what the fans saw. But what players like Alberts and Edwards do out of the spotlight is also important. Great college basketball teams have to be pushed in practice. Those who do the pushing have to have energy and effort every day. That's the only way the first team can prepare for the challenges ahead.
For Edwards, it was enough to supply that for four years. He's ready for a new challenge. You know, life.
For Alberts, he is looking for something different. And that's OK. It's a decision he's got to make after weighing the pros and cons of staying in Spokane.
And it's one I understand. After my sophomore season, and a coaching change, such a choice was presented to me. I explored alternatives. Was offered a scholarship to another school. It was tempting.
But it wasn't enough to get me to leave. Like Edwards, other things were more important. That was my decision. Others made different ones.
•••
WSU: The baseball team couldn't complete the sweep of rival Washington on Sunday, losing 7-1. Jacob Thorpe was there and has this story. … Around the Pac-12, Washington's exceptional season is paying dividends on the recruiting trail. … Oregon's best receiver likes the new staff.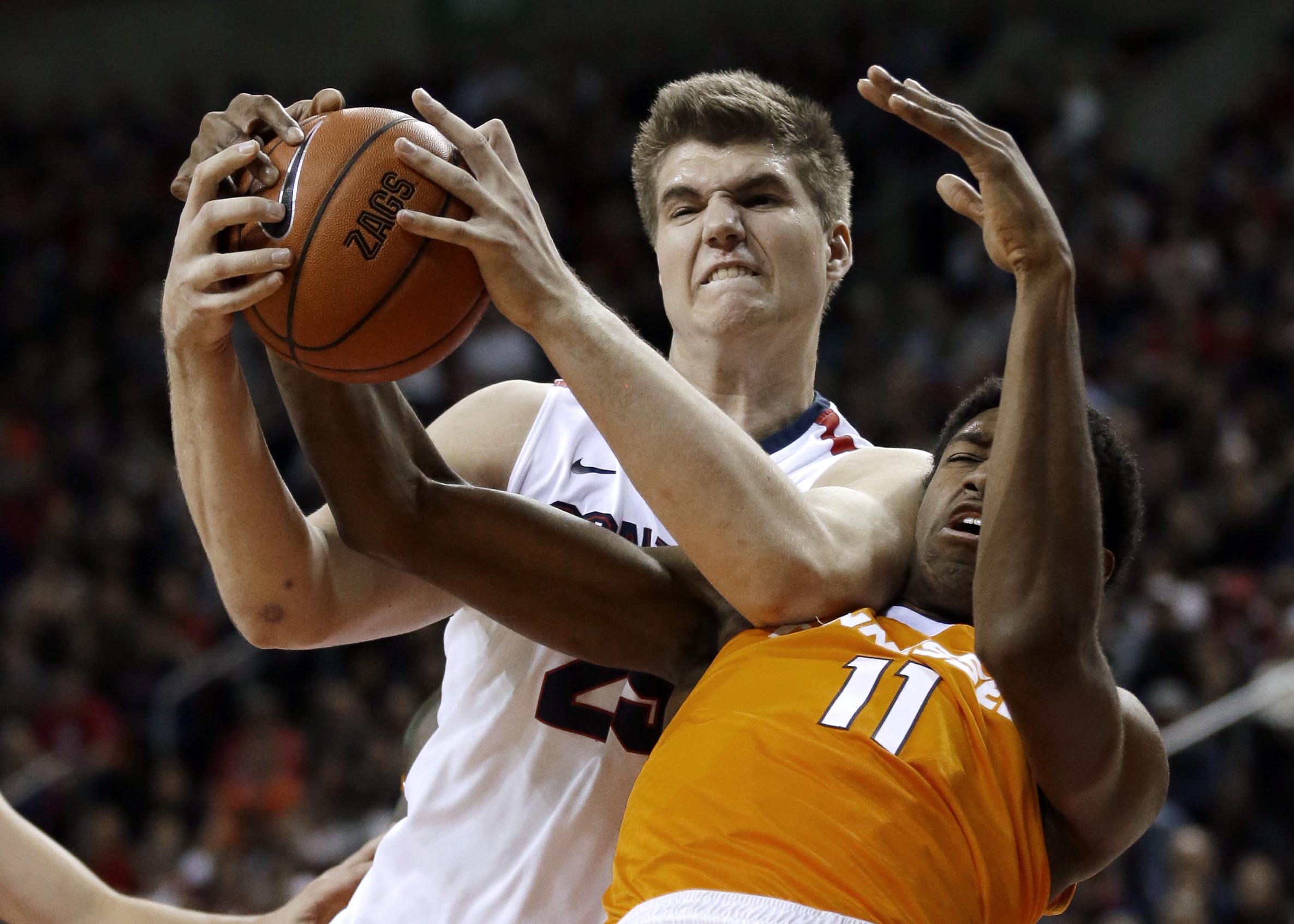 Gonzaga: Jim Meehan has the story on Edwards' decision to graduate and not use his final year of eligibility.
Whitworth: The Pirates won the Northwest Conference softball title Sunday with a 3-2 win over Pacific Lutheran. The NCAA tournament awaits.
Mariners: The M's won a road game. Scored 11 runs. Had their best day of the season. Dave Nichols' Mariners Log covers it all, and I've added the links from Seattle and the Bay Area. I also have my column from this morning's paper to pass along.
Seahawks: Tyler Lockett is sure he will be ready when the season begins.
Sounders: Seattle traveled to Los Angeles and dominated the reeling Galaxy. Three first-half goals held up in a 3-0 win. … Cristian Roldan stayed true to his high school and it didn't hurt his long-term prospects.
•••
• I'm not a big rain guy. So this past weekend in Seattle was tough for me. Not sure I'm tough enough to make it there. Until later …
---
---
Subscribe and login to the Spokesman-Review to read and comment on this story