Sports > Seattle Mariners
Grip on Sports: You really have no choice on Super Bowl Sunday, unless you choose 'none of the above'
Sun., Feb. 5, 2017, 8:57 a.m. A GRIP ON SPORTS • There is no avoiding it today. It's Super Bowl Sunday and we have to spend some time opining about the "Big Game," as the NFL makes every advertiser in America call it, unless they want to pony up big bucks. But what if we don't care? Read on.
••••••••••
• And really, another Patriot Super Bowl win? Hello, besides the guy I know who named his son Brady, does anyone want that?
Or you can watch the team that knocked the local team out of the playoffs hoist the Lombardi Trophy. Again, does anyone want that?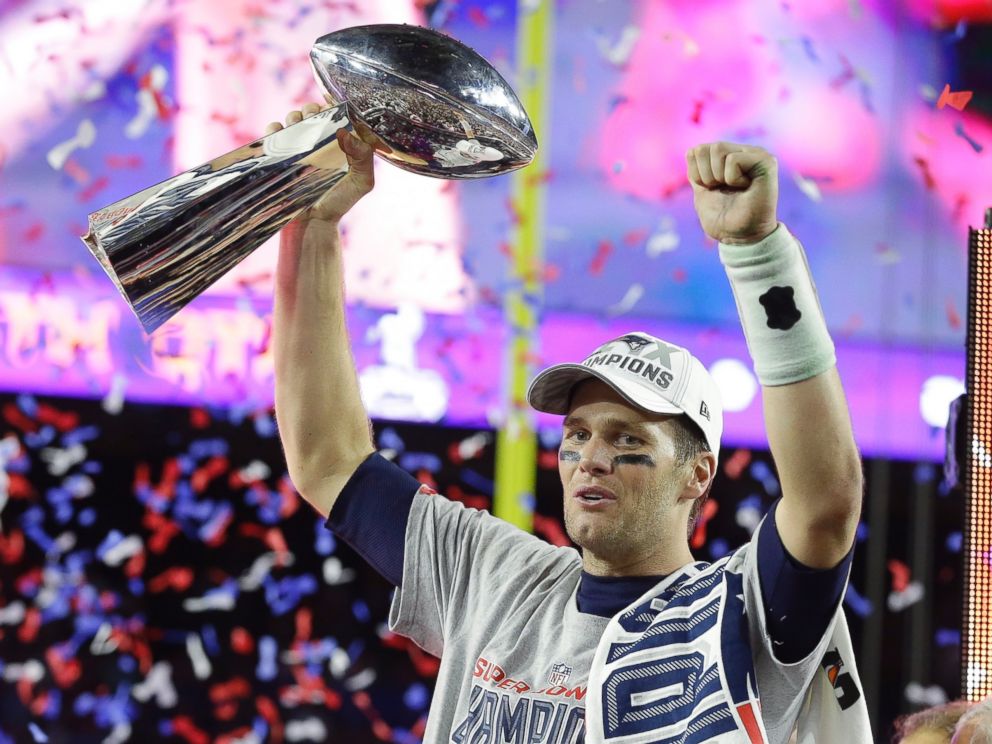 But those are the two choices. Sophie, what do we do?
How about none of the above?
There is so much more available today than wasting your time rooting against everything except the chicken wings and domestic beer.
How about a movie? The Academy Awards are just around the corner and you could check out what the buzz is all about. It's too bad my personal favorite, Hell or High Water, has left the theaters. There are other movies to see. Just don't go to La La Land on Super Bowl Sunday. One of your friends will find out and it will end up on your tombstone.
My favorite Super Bowl Sunday ever was 1973, Super Bowl VII. Garo Yepremian's pass. The undefeated Dolphins. The L.A. Coliseum. Except I didn't see it. I was at the beach with a girl I had huge crush on, Nancy or Janet or something. (Wait, it was Janet. She said yes. Nancy, her sister, never gave me the time of day.) She had a great bathing suit. Best Super Bowl Sunday ever.
The beach isn't an option around here though. Maybe skiing is the local equivalent. Or snowshoeing. Something with a snow connection. Whatever, try that.
There is always the counter programming on the cable stations not related to sports. The Food Channel has to have something about desserts on, right? Or Lifetime must be playing Notting Hill or About a Boy or something British.
Again, be careful about your choices. Man Card and all that.
What are my plans, you ask? I'm going to clean up the office and go through my 2016 receipts. Got to get ready for the tax man. Both chores seem preferable to watching Tom Brady and Bill Belichick do their thing again.
Or maybe I'll re-sort all the books in my library, take a nap and change the batteries in the smoke detectors.
Ah, who am I trying to kid? What time does the game start?
•••
Gonzaga: The Zags were without their best player last night. Nigel Williams-Goss sat on the bench in sweats, nursing a sprained ankle. No matter. They won easily, 90-55 over visiting Santa Clara. Jim Meehan was in McCarthey and has a game story, an analysis of how GU did it, the keys to the win, the news about Williams-Goss and the two guys who filled in the most. … John Blanchette has his thoughts on ESPN's GameDay picking Saint Mary's next week. … Michael Gulledge has a couple stories, one on the defense and the other on a former player who wasn't about to miss the game, weather be darned. … Whitney Ogden has a piece on all the numbers lining up for GU and we can pass along, well, the numbers. … We had our TV Take. … Dan Pelle and Colin Mulvany combined on the photo story. … The women used two late Jill Barta free throws to get past Santa Clara on the road. … Elsewhere in the WCC, Saint Mary's put a whooping on San Diego like none other in Torero basketball history, winning 71-27. … BYU picked up Dave Rose's 300th career win by handing Portland its 10th consecutive defeat. The Cougars are still wondering what went wrong this season. … Pepperdine picked up a home win over Pacific. … USF handled Loyola-Marymount. … Finally, this is a Pac-12 story but there is a strong Gonzaga connection.
WSU: The Cougars hung around with a good team for 30 minutes again yesterday. Too bad college games are 40. Jacob Thorpe has this story on WSU's 86-77 home loss to USC. … It has been 25 years since Mark Rypien's star turn in the Super Bowl. John Blanchette caught up with Rypien and has this column. … Around the Pac-12 in hoops Saturday, Oregon made shots from Creswell en route to an 85-58 rout of No. 5 Arizona in Eugene. The 13th-ranked Ducks just dominated from the tip. … Utah had a bad weekend in the Bay Area, losing again, this time at Stanford, 81-75. … Markelle Fultz and Lonzo Ball lived up to expectations, but the Huskies didn't, as UCLA ran away, 107-66 before a sellout crowd. … Arizona State won the battle of two struggling teams, swamping Oregon State, 81-68.
EWU: The most exciting game of the day, nationwide, was probably played in Cheney, though it occurred under the radar. (Which brings up an existential question: If a basket falls in the forest and ESPN isn't there to broadcast it, does it make a sound?) The Eagles survived a three-overtime scoring-fest to defeat Portland State 130-124. Eastern had two players, Jake Wiley and Bogdan Bliznyuk each score 45 points. It was the highest scoring game in Big Sky history. And Jim Allen was there to document every basket in this game story. … The women also defeated Portland State. … Around the Big Sky yesterday, Weber State remains atop the conference standings after holding off surging Northern Arizona, 86-80. … Idaho State is playing better, rolling past Southern Utah 94-68. … Montana turned it on late and won the rivalry game with Montana State, 90-84. … North Dakota rallied at home and defeated Northern Colorado, 87-77.
Idaho: The Vandals shut down Sacramento State on the defensive end and Victor Sanders supplied the offensive fireworks as UI defeated Sacramento State 81-67. Josh Wright has the game story. … The Vandal women also won.
Whitworth: The Pirate men won at Pacific University but the women lost.
CCS: Both the women and men won against Treasure Valley at home.
Chiefs: The 3-2 home loss to Kamloops last night at the Arena makes it tougher for Spokane to earn a playoff spot. Josh Horton has the story.
Preps: Greg Lee slipped, fell and hit his head yesterday after covering a district wrestling match. But he still got his story done. Take that Alex Mack. … The GSL basketball regular season ended and we can pass along roundups from girls and boys action along with boys and girls roundups from around the area.
Seahawks: Kenny Easley is in. The safety that defined the Hawks persona during the Chuck Knox era was elected to the Hall of Fame yesterday.
Mariners: If you are wearing No. 76 in spring training, do you have no chance to make the club? … Robinson Cano was really good last year. Can he get even better?
•••
• Maybe I'll just go back to bed and sleep until 3:30 or so. After that, who knows? Until later …
Subscribe to the sports newsletter
Get the day's top sports headlines and breaking news delivered to your inbox by subscribing here.
You have been successfully subscribed!
There was a problem subscribing you to the newsletter. Double check your email and try again, or email
webteam@spokesman.com
---
Subscribe and login to the Spokesman-Review to read and comment on this story