Sports
Grip on Sports: Expansion of the college football playoffs should be our No. 1 target
Tue., Nov. 7, 2017, 8:20 a.m. A GRIP ON SPORTS • Mike Leach has his pet peeves about college football. Don't we all? Read on.
••••••••••
• Things I would like to see happen in college football this season:
– Georgia and Alabama both 12-0 when they meet in the SEC title game, with the Bulldogs prevailing. Then the CFP committee may be forced to take both teams.
– Notre Dame winning out, finishing the season 11-1, with the only loss coming at home to Georgia by a point.
– Clemson winning out, including an ACC-title-game win over Miami by a greater margin than Notre Dame's win over the Hurricanes.
– Oklahoma defeating TCU this weekend, then winning out until they play in the Big 12 title game, with Oklahoma winning the rematch on a controversial last-second touchdown.
– Washington rolling to an 12-1 record, including wins at Stanford, over a 9-2 Washington State team and a rout against USC in the Pac-12 title game.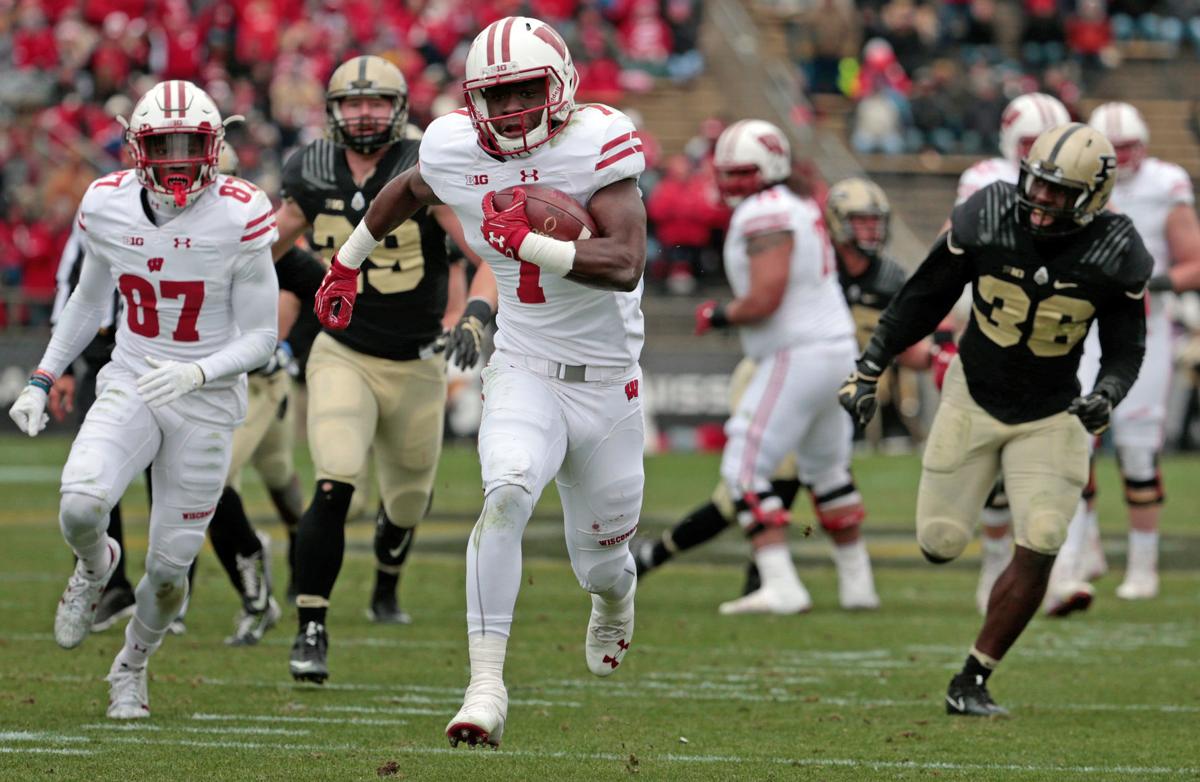 – Wisconsin squeaking past everyone in the Big Ten to stay undefeated.
That would give seven teams a legitimate claim on playing for a national title. And still only four slots available. It would be chaos. And only re-occurring chaos can lead to an eight-team format down the road.
See, the biggest argument for keeping a four-team, three-game championship bracket is expansion would devalue the regular season. Well, that and the in-place television contracts.
But how devalued is the regular season if Wisconsin were to go undefeated, win the Big Ten, win its bowl game and not have had a chance to win the national title? Such an occurrence would completely undercut the "larger-playoffs-devalue-the-regular-season" folks.
It could happen this year if the scenario above were to unfold. The committee would have to take Georgia. And Alabama. And Notre Dame. Then who else? Anyone left out would be ticked. And having the ACC, Big 12, Big Ten and/or the Pac-12 all upset at the same time would chip away at the current flawed system.
In this case, I'm all in for chaos.
• Theo Lawson covered Leach's most recent soliloquy on how to fix college football, one we sort of agree with, and we link it in the WSU section below.
Leach is right. Targeting is a tough rule to enforce for the officials. And it's probably not enforced consistently.
But that doesn't mean it should be done away with, not in a time when we are learning more and more about CTE and how repeated blows to and with the head leads to debilitating problems down the road.
If anything, the rule may need to be modified and strengthened.
How about any tackle that doesn't involve use of the arms is illegal, forcing the defender to engage with his entire body instead of just launching himself at the ball carrier? Would that help lessen the number of crushing blows to the head and neck area?
I'm not sure. And that's the point. No one is. The game needs to be made safer. Do the current targeting rules, which were instituted to do just that, actually work? Does the punishment fit the crime?
It's a conversation the powers that be in all levels of football must continue to have, taking into account the most recent science, injury data, anything actually that will help them make the game safer for the participants and still reward the reckless abandon needed to be successful.
•••
WSU: As we said, Leach shared his thoughts on the targeting rule in his presser yesterday. Those thoughts and hundreds of others, of course. Theo has this story that tries to cover much of them. … Guess who was the Pac-12 offensive player of the week. Nope, it wasn't Kahlil Tate. Not this week. It was Luke Falk. Theo has a story on that as well as his first look at Utah. … The Cougars haven't been all that successful on the road yet this season. They, and Falk, get another chance this weekend in Utah. The Utes are worried about the Cougar defense. … Utah will be without a starting safety against WSU and the rest of the season.
Elsewhere in Pac-12, so what powerful conference teams will play in which bowl? Here's a guess. … The weekend kicks off Friday night with Stanford, which won't switch quarterbacks this week, hosting Washington in a title-elimination game for the Cardinal. The Huskies need to win to stay nominally in the national title picture. … It's another late game for Arizona, the school that has played more than anyone the past few years. Oregon State can't be late with Tate. … Earlier Saturday, USC will travel to Boulder to face Colorado, who will be without its best offensive lineman. Two of the conference's better running backs will be on display. … No matter who Arizona State uses running the ball, he will probably have success against a UCLA program that seems about ready to implode. …California and Oregon have the week off from competition.
EWU: A trip to North Dakota in mid-November isn't the best recipe for success and when you make it without your starting quarterback and a leading tackler, it certainly isn't. Jim Allen has more on what happened with the two players who will miss Saturday's game as well as a look at the Fighting Hawks. … The Eastern and Washington State soccer teams are headed to the NCAA playoffs. Jim also has that story. … We missed Jesse Tinsley's photo report on the Big Sky soccer championship match the other day. … Around the Big Sky in football, Eastern's suspensions are big news heading into the weekend. … The polls were big news yesterday in Utah, with Weber State and Southern Utah moving up. … The discussion about the targeting call against Northern Arizona's quarterback isn't going away soon. … Idaho State played its worst conference game of the season.
Idaho: The Vandals have a bye this week and, as Peter Harriman shares with us, that gives quarterback Matt Linehan another week to heal up. … A couple of UI players earned conference volleyball honors.
Seahawks: Pete Carroll meets with the media Mondays. He does his radio rounds in the morning and holds an afternoon press conference. Usually he's upbeat and positive. But even he couldn't keep smiling after Sunday's disappointing late home loss to Washington. There is enough blame to go around everywhere, including the youngsters in the secondary and kicker Blair Walsh. … Up next for Seattle is a Thursday night game at Arizona. … The Hawks are halfway through the schedule.
Mariners: Believe it or not, one national baseball expert sees Yu Darvish ending up in Seattle. Dave Nichols covers that news. … The saga of Japanese star Shohei Ohtani and his quest to play in the major leagues took another turn yesterday.
•••
• I don't know how cold it got at your place this morning, but it seemed to be one of those mid-winter days at my place. Except it's not mid-winter. It's not even mid-November. It's only Nov. 7, which means it is Election Day. And my sister's 70th birthday – happy birthday Linda, enjoy your trip. You know what? Today is packed. … By the way, I know all the chaos won't happen. The college football season will sort itself out, it always does. And the clamor for expanding the playoffs will die down. That's too bad. Until later …
---
Subscribe to The Spokesman-Review's sports newsletter
Get the day's top sports headlines and breaking news delivered to your inbox by subscribing here.
There was a problem subscribing you to the newsletter. Double check your email and try again, or email webteam@spokesman.com
You have been successfully subscribed!
---