Sports
Grip on Sports: No reason to hide after a poor week, though it seems to be all the rage
Fri., June 22, 2018, 8:27 a.m. A GRIP ON SPORTS • If you are a baseball fan in the Spokane area, this hasn't been a real good week for you. Read on.
••••••••••
• It's been bad enough, I'm guessing, that you may just feel the need to don a fake mustache and a hoodie to watch a game. Heck, who wants to admit they're a Mariner or a Spokane Indians' fan right now? Too harsh? Well, I'm just following Ichiro's example.
The M's went to New York – "if you can make it there, you can make it anywhere" – hoping to show baseball their solid start wasn't a fluke. Instead, the Yankees brought out the brooms, sweeping the Mariners all the way to Boston.
Yesterday's loss was about the little things, despite all but one run being scored on home runs. Seattle missed some golden opportunities to move runners up, to score runs without hits, and, as is often the case in a 4-3 defeat, it cost the M's.
They had been doing those things, as well as playing near-perfect defense, during their hot streak that carried them to the top of the American League West. But the little things have slipped, which hasn't helped the pitching any. And where they once were 21 games over .500, they are now 46-29, and 3.5 games behind the Astros in the West. Sure, they still lead the Angels in the wild-card race by six games, but is that all fans of this team want, to barely nose into the postseason and then face a loser-out wild-card game on the other side of the country?
Sure it is. At least for a large portion of the fanbase. After all, the M's haven't made the postseason since the first year of the second Bush presidency, so that would be a success for many. Low expectations are always easier to reach.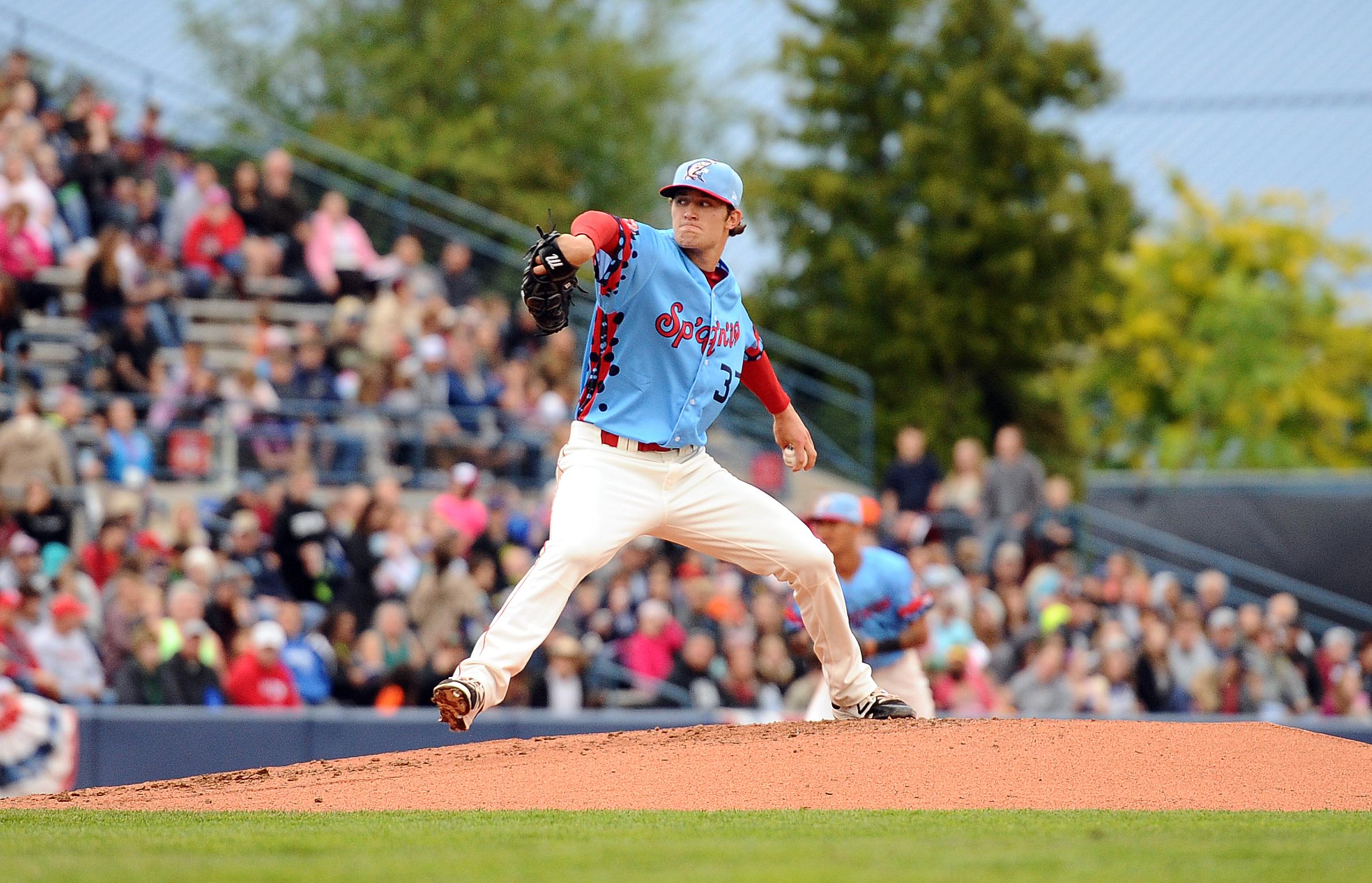 As for the Indians, there are never expectations. At the short-season A level of the minor leagues, you never know what you are going to get. And that can be said about every game, not just the season.
But the first week of the year hasn't been kind to Spokane. After last night's 5-4, 11-inning defeat in Pasco, they are 2-5 and tied with Vancouver for last place in the Northwest League's North Division.
They haven't been hitting – they entered the game with a .224 team batting average – and they haven't been pitching all that well – their 36 walks is the most in the league, by a baker's dozen.
At least for Spokane it's early, despite the abbreviated nature of a minor league season. And there have been many teams in their position who have turned a season around, made the playoffs and made it cool again to root for the local team.
No fake nose or mustache required.
•••
WSU: Mike Leach's Father's Day Twitter present to the Washington State administration just keeps on giving, with the football coach explaining his actions, and his feelings about those who criticized him, in a lengthy Q&A with Times' columnist Matt Calkins. Calkins also got a response from one of Leach's chief critics. … Elsewhere in the Pac-12, the NBA draft not only included the top pick, Deandre Ayton, from Arizona, but the two rounds also had players taken from Oregon, a couple from USC and UCLA, as well as one from Colorado. … In football, one of California's better receivers is leaving. … Mike Riley and Oregon State have had an on-again, off-again relationship for years. … Speaking of Oregon State, it faces another win-or-go-home game in Omaha. Win the first one against Mississippi State and another one looms.
Gonzaga: In the little more than a decade college baseball has been handing out defensive awards, no Zag has ever won one. Until now. First baseman Jake Vieth is the first. … Dan Dickau has a special spot in Bulldog lore. He talks about that with Larry Weir in the latest Press Box pod. … Around the WCC, BYU's non-conference basketball schedule is set up in such a way guard Nick Emery will be back for the rivalry games.
Indians: As we said, Spokane lost 5-4 in 11 innings last night. Johnathan Curley was in Pasco and has the game story. … Elsewhere in the Northwest League, Everett continued its hot streak while Eugene lost.
Chiefs: The NHL draft begins tonight and it looks as if Spokane's Ty Smith will be one of the top choices. Kevin Dudley examines the buzz around Smith in this piece.
Triathlon: The Ironman Coeur d'Alene 70.3 – a half triathlon – is this Sunday. Ryan Collingwood has a feature on a Nine Mile Falls man who won't let cancer stop him from competing.
Mariners: The second first-inning home run off James Paxton barely got out of the park and probably wouldn't have been anything more than a fly ball out in any other stadium. But it was enough to give the Yankees a four-run edge they would never surrender. … Jean Segura didn't play yesterday.
Seahawks: If you have spent the offseason wondering who will punt for the Hawks, you have a future as a beat writer. After all, today Bob Condotta shares his guesses about that and every other Hawk roster spot.
•••
• I actually spent a little while watching the NBA Draft last night. In my defense, the Mariners played in the morning. Until later …
Subscribe to the sports newsletter
Get the day's top sports headlines and breaking news delivered to your inbox by subscribing here.
You have been successfully subscribed!
There was a problem subscribing you to the newsletter. Double check your email and try again, or email
webteam@spokesman.com
---