Sports
Grip on Sports: The remote has earned a bye this Saturday and it will probably get one
Fri., Oct. 12, 2018, 6:43 a.m.
A GRIP ON SPORTS • There are not a lot of high-profile college football games tomorrow. So which games are you most excited to watch? Read on.
••••••••••
• If you are an Eastern Washington fan, you probably have a date with the radio, listening to Larry Weir call the action from Ogden, Utah. Vandal fans can actually turn on Root and see Idaho in Bozeman against Montana State. Cougar fans? With the off week, you folks can watch whatever you want.
Funny thing. The game Washington State fans are probably most interested in, UW at Oregon (with WSU fans trying to ferret out a way both teams could lose), may just be the best game of the day around the nation.
Georgia at LSU is pretty good, though lost some luster with LSU recent loss at Florida. After that there is also Wisconsin at Michigan, but neither team is in the national title picture and the contest will have little effect on the playoffs. The same can be said about every other game this weekend, unless the unthinkable happens, like Missouri upsetting Alabama on the road.
If that seems to be in the offing, every TV in America may turn to ESPN in the evening.
• Barring such an occurrence, which game will you be watching? I don't see an appointment-viewing game on the schedule. That's too bad. On a Saturday when I should have some time to watch – read: no Washington State game to work – it would be fun to sit down and watch a great matchup between top five schools. It's not to be.
• There is baseball this weekend, after a short break. It was good to have some time off after the divisional round, if only to cleanse the palate. Three of the series were not very good and Boston's win over New York was only noteworthy because the Yankees lost. And the number of replay corrections of missed calls.
With a World Series berth on the line, Houston will carry the banner of every American League fan who has had to sit through a Red Sox invasion of his or her home stadium.
In the National League, only folks who hate apple pie, ice cream and the Fourth of July will be rooting for the Brewers, as the Los Angeles Dodgers represent all that is good in America.
At least that's how I see it. You can decide if you are on the side of good or evil. Your choice.
•••
WSU: Yesterday was the Pac-12 basketball media day. Theo Lawson was not there – he's taking some time off during the football bye week – but we can pass along coverage of the Cougars from Percy Allen of the Times as well as from the News Tribune. We also want to pass along these thoughts on Washington State basketball from Jeff Nusser at CougCenter. … Larry Scott always talks at these things, but yesterday his first priority was addressing the football officiating problems brought to the forefront this week by Yahoo Sports. He also said there isn't a deep, abiding problem with basketball recruiting. Meanwhile, in New York, an Adidas rep was explaining under oath how he gave $15,000 to DeAndre Ayton's family so he would attend an Adidas school. Then Ayton committed to Arizona, a Nike school. And ultimately signed with Puma after heading to the NBA. Is there a chance there may have been more than one payment made?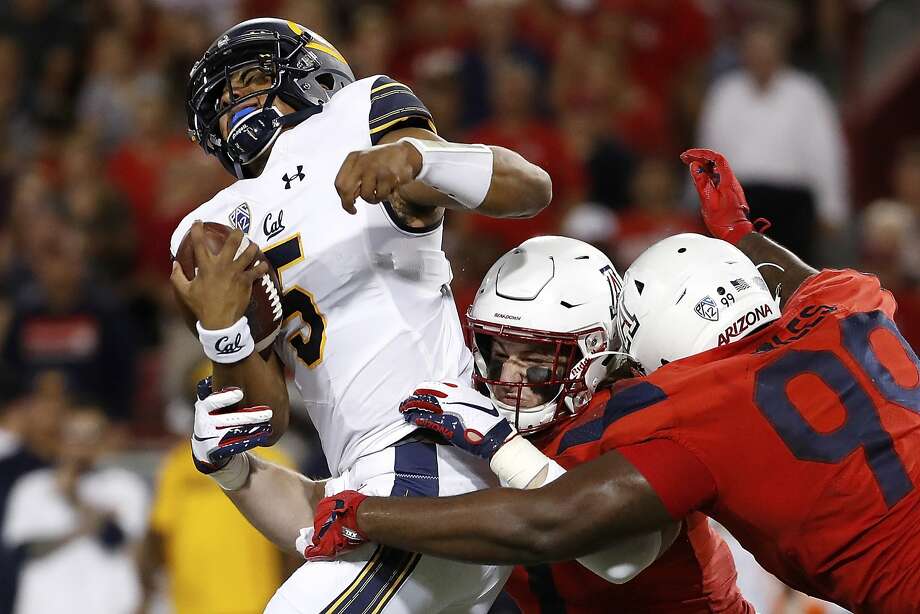 Elsewhere in the Pac-12, we will get to basketball at the end, but there is a somewhat important football game between Washington and Oregon this Saturday. All signs – and most prognostications – point to a close game. … There is also a big game in the South, with Colorado trying to knock USC down a notch. … UCLA is still looking for its first win. This week's opponent is a reeling California team. … Arizona seems to have a way of knocking Utah off stride. … There are a few byes this week, including Arizona State and Oregon State. … In basketball, Washington is one of the teams to beat. That rebuild happened quickly.
Gonzaga: Johnathan Williams was rarely out-worked when he was at GU. He's not going to be out-worked as he tries to make the Lakers' roster. … The women's soccer team is off to a great start in WCC play. Ryan Collingwood has more in this women's soccer notebook. … A former University of Portland coach, Jack Avina, died this week.
EWU: Ryan also has a story on the Kupp that is still in Cheney. That would be linebacker Ketner, a self-made star. … Weber State will try to take the ball away from Eastern's offense. … Around the Big Sky, Northern Colorado has had trouble in the evenings. … A Montana player left and came back. North Dakota is not coming back to the conference. … Northern Arizona is working on turnovers during its bye week.
Idaho: Noah Johnson had to overcome some injuries to become the leader of the Vandals' offensive line. Peter Harriman has more in this story. …There are connections between Idaho and Montana State.
Whitworth: I missed this story from Dan Thompson earlier this week, but Whitworth has a large contingent of players from Sedro-Wooley. And fans from the area as well.
Preps: It was a big night in GSL football, with Lewis and Clark getting past University 39-29 behind Keani Guthmueller's 315 rushing yards and Gonzaga Prep routing Mead, 50-18, as Connor Halonen rushed for 232 yards. Dave Nichols has both stories and Jesse Tinsley has photo reports from both games as well. … Dave also got together with Larry Weir for the latest Press Box pod. … There are roundups from slowpitch, volleyball and soccer to pass along.
Seahawks: The Hawks are in London for Sunday's meeting with Ken Norton's old team, the Raiders. … Marshawn Lynch has helped his Hall of Fame credentials recently. … Pete Carroll is positive his comments on Russell Wilson were blown out of proportion.
•••
• We get rain in Spokane. Hard rain at times. But there is never anything like the rain that happens during a tropical storm. I've been through two now, once when covering the Cougars – in Dallas after a football loss at Baylor, a game moved up a day due to a hurricane – and last night. The latest winds and rains were impressive, knocking out the TV signal and forcing a night of eating snacks for dinner. But they also built some memories. Until later …
Subscribe to the sports newsletter
Get the day's top sports headlines and breaking news delivered to your inbox by subscribing here.
You have been successfully subscribed!
There was a problem subscribing you to the newsletter. Double check your email and try again, or email
webteam@spokesman.com
---