Sports
Grip on Sports: Clemson runs over Alabama and it was impossible to look away
Tue., Jan. 8, 2019, 8:56 a.m. A GRIP ON SPORTS • Usually, I'm not the type of guy who slows down to rubberneck at a gruesome scene. But for some reason last night I couldn't turn off college football's national title game. Read on.
••••••••••
• It was kind of gruesome, wasn't it? And we're not just talking about Alabama cornerback Saivion Smith's injury, which was bad enough a cart was needed to take him off the field.
No, we're talking about the way the Clemson Tigers mauled Nick Saban's team. It hasn't happened like this since Saban returned from his NFL sabbatical and took over the nation's now-dominant program. Wait, can we call it that anymore?
The win gave Dabo Swinney, a former Alabama walk-on, and his team their second national championship in three years. In that window, the Tigers are the best in the nation. With a bright future.
That's what kept us watching. Well that and a chance to see Saban, the Bill Belichick of college football, have to deal with the same what-just-happened moments other college coaches have to deal with often.
Freshman quarterback Trevor Lawrence is a special talent. So is freshman receiver Justyn Ross, an Alabama kid who got away – and was magical along the right sideline all night.
Clemson was the better team and probably has been since Swinney decided to bench an upperclassmen quarterback and go with his 6-foot-6 true freshman. The decision kick-started the Tigers' offense and gave them the firepower to outscore anyone if need be.
Not that they needed to score all that much Monday night. The Clemson defense was special in the red zone and, despite Alabama moving the ball well between the 20s, limited the Crimson Tide to two touchdowns – while scoring one itself.
In southern football terms – the only area in which it just means more, if you didn't know – this was a woodshed whipping. A car versus a opossum. A big old foot stomping on a houndstooth hat.
And it was really fun to watch.
• The end of the college football season brings about the final poll releases. For only the fifth time in school history, Washington State finished in the Associated Press' final top 10.
And, for the first time, the Cougars finished as the Pac-12 Conference's top-ranked team.
All well and good, maybe even more than that. But a four-loss Texas team jumped them in the polls after its bowl win against Georgia, denying WSU a chance at equaling its highest finish ever.
It seems appropriate, though, that the Pac-12's highest ranked team should barely eke into the top 10. After all, the conference only had two teams ranked in the final poll – 10-4 UW was 13th despite its showing in the Rose Bowl against third-ranked Ohio State – which means all of the Cougars' win were devalued by the national pundits.
Maybe the next time Washington State wins 11 games, it will mean more.
•••
Gonzaga: The Zags moved up in the polls, and are fifth in the Associated Press rankings. As Jim Meehan notes in this story, Gonzaga was helped by losses elsewhere and, if the Bulldogs continue to win, should keep rising. Jim also spent some time yesterday talking with Larry Weir for the latest Press Box pod. … Our Theo Lawson is one of the poll voters. … Lisa Fortier's team moved up as well and now are ranked 14th, their highest ranking ever. Jim Allen has more in this story.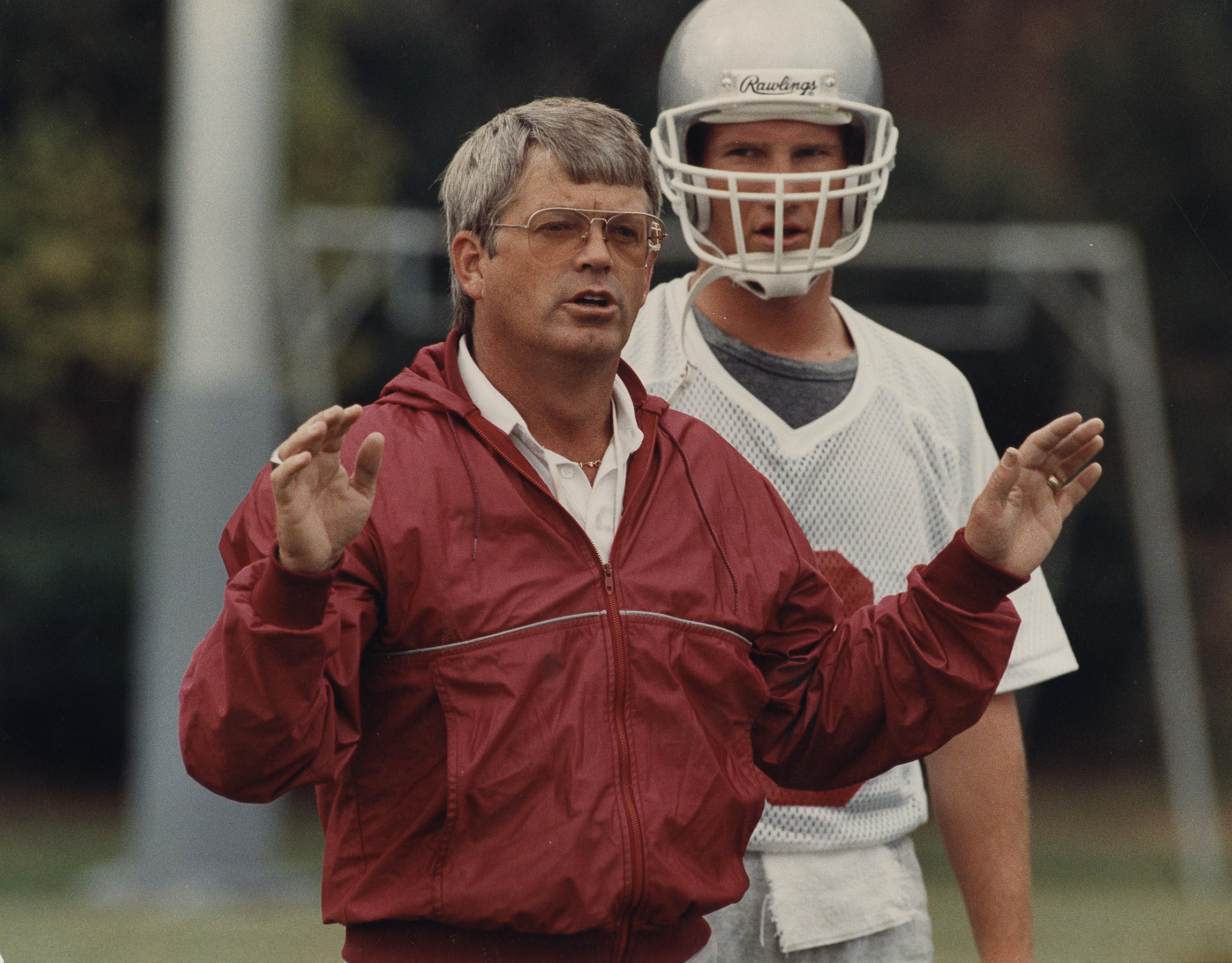 WSU: We mentioned this briefly yesterday, as Dennis Erickson was voted into the College Football Hall of Fame. Theo caught up with the former Washington State and University of Idaho coach for this story. … As we said, the Cougars finished in the Top 10 for only the fifth time in school history. Theo has more in this story. … Elsewhere in the Pac-12, we can pass along a few more poll votes from the Pac-12 footprint. … Erickson was also successful at Oregon State, which may have been the deciding reason he's a hall of fame coach, more so even than winning two national titles at Miami. … Washington lost another defensive back to the NFL. … Utah won't be losing any of its all-conference juniors. And the Utes added to the coaching staff. … USC lost a linebacker and more than likely its newest offensive coordinator. … In basketball, former Arizona assistant Book Richardson has reached a plea agreement. … UCLA is feeling some swagger as it hits the road. … Oregon has lost its swagger and a couple key players. … Colorado is glad to be back home.
EWU: The Eagles fell to 1-3 in Big Sky Conference play after their 75-63 loss in Greeley. Northern Colorado is 4-0 to start its conference season. … The UNC women edged Eastern in overtime last night in Cheney. … The Eagles finished second in the final FCS poll.
Whitworth: The Pirates host their biggest rivals, Whitman, tonight in a showdown between the NCAA Division III's seventh-ranked team (the Whits) and its fourth-ranked squad (the Blues). Dan Thompson has a preview.
Seahawks: Pete Carroll made the media rounds yesterday and he's taking the blame, if any should be assigned, for the offensive game plan. … Earl Thomas isn't coming back.
Sounders: The 2019 schedule was announced yesterday.
•••
• College football is over? Now what are we supposed to do for the next seven months? Until later …
Subscribe to The Spokesman-Review's sports newsletter
Get the day's top sports headlines and breaking news delivered to your inbox by subscribing here.
There was a problem subscribing you to the newsletter. Double check your email and try again, or email webteam@spokesman.com
You have been successfully subscribed!
---