Sports
Grip on Sports: Between baseball and college basketball, you better stretch well before you settle in to enjoy today's competitions
Thu., March 28, 2019, 8:48 a.m.
A GRIP ON SPORTS • The calm is over. Now comes the storm. The Sweet 16 storm. The baseball storm. It's almost as if time is beginning again today. Read on.
••••••••••
• That's the title of one of my favorite baseball books, a collection of columns from the Washington Post's Tom Boswell. For a couple decades I read "Why Time Begins on Opening Day" every year as baseball season began. Part of it was its publication coincided with the birth of my eldest child, one whom I wanted to love baseball as much as I did. The other part of it? It was just great writing about a great sport and I appreciated it.
But that was then. Baseball has changed so much in the ensuing 35 years to make much of what was written obsolete as a Model T. (All except the essays on Earl Weaver, his tomatoes and the three-run home run.)
If you want to wax poetic about baseball today, Opening Day (in caps), then I would recommend something by Roger Angell, "Late Innings," or "Game Time" or something else from his oeuvre. Or maybe Roger Kahn's "The Boys of Summer," or Jane Leavy's "Sandy Koufax, A Lefty's Legacy." Or, and I recommend this one with all my heart, Jim Bouton's "Ball Four."
There are others of course. Baseball and writing go together like peanut butter and crackers. So does baseball and summer, baseball and a good nap, baseball and just about anything.
It all starts again today. I'm thinking this will be the 53rd season I can remember in detail, dating back to 1966, the year of Koufax, Don Drysdale, the Dodgers and a holdout for more money.
That I remember. What I had for breakfast yesterday? Not sure.
• But baseball isn't alone on the stage today – nice planning MLB. Nope, college basketball takes over this afternoon with four Sweet 16 games. First up is Gonzaga vs. Florida State in a rematch of a game last year that ended the Zags' season.
It is more than just a chance for revenge, however. It's a chance to take another step toward a national title. That seems to be a realistic goal for this Gonzaga group, but the road won't be easy.
Even a win against the Seminoles, who held their own in a packed ACC this season, only opens the door to a game with either Michigan, last year's runner-up, or Texas Tech, my choice for "The Nation's Toughest Defensive Team" all season.
Win two games this weekend and GU has – more than likely – Duke waiting in the semifinals.
It's a gantlet of broken glass lined with razor blades.
• Speaking of broken glass and razor blades, my trepidation about WSU's hiring of Kyle Smith was met by both yesterday from a couple of guys who coach in Division I. They both think he's a good choice, a "crazy smart" and humble guy who knows what he's in for and is capable of meeting the challenge.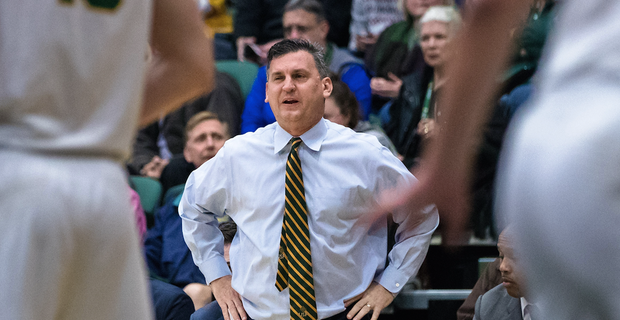 As one said, if Washington State had hired Randy Bennett, it would have been considered a coup. And he respects Smith even more than his former mentor.
The other thinks Smith is "a really good ball coach" and will attract a great staff. A name to keep in mind is Marty Clarke, who was the coach at the Australian Institute of Sport earlier this decade and is has been an assistant for Bennett at Saint Mary's.
And then there are the Smith's family ties to Eastern Washington. His wife Katie, then Davis, played at Manson High and broke the State B scoring record in 1998. It's a homecoming of sorts for her, though she played her college hoops at Saint Mary's, recruited by former GU coach Kelly Graves.
•••
Gonzaga: If you would rather read about basketball today, the S-R is the place to be. Jim Meehan has a preview of this afternoon's game, a look at the key matchup and more on the Seminoles from someone close to the program. … John Blanchette looks at how Zach Norvell's improvement has helped Gonzaga. … Theo Lawson has a couple stories, one on the three other teams in Anaheim and a Jimmy Kimmel-related one. … Colin Mulvany has two photo reports, one from GU's practice, the other from Florida State's. … Larry Weir touched base with Tom Hudson for the Press Box pod. … There is a column about Corey Kispert in the Times. … Around the WCC, San Francisco moved quickly to replace Smith, naming assistant coach Todd Golden, who played at Saint Mary's, as the head coach. Golden is 33 years old. … What was Dave Rose's legacy at BYU? … Yoeli Childs will hire an agent and enter the professional ranks.
WSU: Theo has the particulars of Smith's hire, including the contract parameters. … John has his thoughts on the hire. … Elsewhere in the Pac-12, Washington will be without four seniors, and maybe another key player. … Oregon faces Virginia and its improved offense tonight. … Colorado's season ended last night in an NIT loss at Texas. … UCLA has lost a player to the NBA. … There is football news from Washington, Colorado, Arizona and UCLA.
Chiefs: Spokane was down 3-1 in the third period, scored twice to tie and then won in overtime. The Chiefs lead the WHL playoff series with Portland 3-1 with two of the final three games, if needed, in Spokane.
Preps: It's Thursday, so there is prep sports news, even if the schools in North Idaho are on spring break. Ryan Collingwood has a capsule preview of the Greater Spokane League track season as well as a feature on Mt. Spokane's Spencer Barrera. … Justin Reed previews both boys and girls tennis and has a story.
Mariners: The home season begins this afternoon at 4:30. The defending champion Red Sox are in Seattle. There will be pomp and circumstance. Will there be a lot of wins this year?
Seahawks: Doug Baldwin is still dealing with injuries, but the Hawks do have some wide receivers.
•••
• We will be watching the Zags and will be back here with our TV Take. You know, I loved Reggie Miller as a player. As a college hoops analyst? The jury is still out. We'll see how he and the CBS crew does today. Until later …
Subscribe to the sports newsletter
Get the day's top sports headlines and breaking news delivered to your inbox by subscribing here.
You have been successfully subscribed!
There was a problem subscribing you to the newsletter. Double check your email and try again, or email
webteam@spokesman.com
---