Everything tagged
Latest from The Spokesman-Review
Gonzaga handled Arkansas' pressure defense and junior guard Kevin Pangos poured in 34 points as the Bulldogs cruised to a 91-81 victory Wednesday, closing the EA Sports Maui Invitational with a 2-1 mark.
My unedited game story is below.
Charlie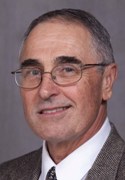 Fuqua, the Republican candidate for the Arkansas House of Representatives who called for expelling Muslims from the United States in his book, also wrote in support for instituting the death penalty for "rebellious children." In "God's Law," Fuqua's 2012 book, the candidate wrote that while parents love their children, a process could be set up to allow for the institution of the death penalty for "rebellious children," according to the Arkansas Times. Fuqua, who is anti-abortion, points out that the course of action involved in sentencing a child to death is described in the Bible and would involve judicial approval. While it is unlikely that many parents would seek to have their children killed by the government, Fuqua wrote, such power would serve as a way to stop rebellious children/Huffington Post. More here.
Question: Not ready for prime time?
A person familiar with the decision says Arkansas is bringing back John L. Smith on an interim basis next year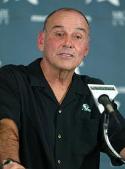 to replace Bobby Petrino. Smith, an assistant who left the Razorbacks after last season to become the head coach at Weber State, is returning on a one-year appointment, according to the person who spoke Monday on condition of anonymity because the school had not made its decision public. The person also said athletic director Jeff Long felt Smith would "unite" all the current Razorbacks coaches. Smith was also a head coach at Michigan State and Louisville, where he was replaced by Petrino after the 2006 season. He served as the special teams and outside linebackers coach at Arkansas for the 2009-10 seasons under Petrino, who he had worked with at four different schools in all/AP. More here. (AP file photo)
Question: Is Smith acting worse than Dennis Erickson re: the way he spurned Weber State for a one-year gig at Arkansas?