Everything tagged
Latest from The Spokesman-Review
SEATTLE — With Colton Harris-Moore locked up in a Bahamian jail, federal prosecutors in Seattle are compiling evidence of his alleged crimes on U.S. soil over the past two years, a process made even more difficult by the numerous jurisdictions claiming visits by the so-called "Barefoot Bandit."
The number of federal and state charges that could be filed against the 19-year-old Camano Island man, let alone the amount or prison time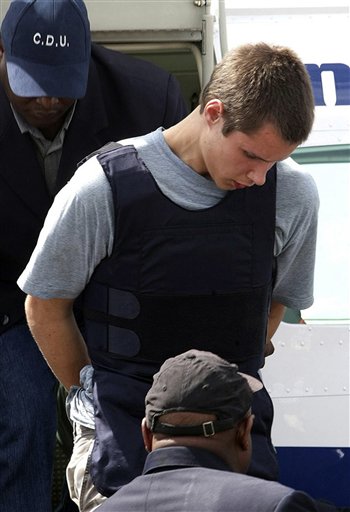 he could face if convicted, is not yet clear. Once Harris-Moore is extradited to Seattle, a grand jury will review a case involving the theft of an airplane in Idaho — the sole federal charge filed against Harris-Moore — and additional charges could potentially be tacked on at that time, authorities said.
Over the past several weeks, Assistant U.S. Attorney Darwin Roberts has been in contact with police and prosecutors in states where Harris-Moore is suspected of committing crimes — a list that includes Washington, Oregon, Idaho, Illinois, Indiana, Wyoming and Nebraska — to find out how the prosecution should proceed, said Emily Langlie, spokeswoman for the U.S. Attorney's Office in Seattle. He is suspected of burglarizing dozens of homes, and stealing cars, boats and at least five airplanes during a run from the law that began with his 2008 escape from a Seattle-area halfway house.
Read the rest of the story by Seattle Times reporter Jennifer Sullivan by clicking the link below.
Past coverage:
July 12: Barefoot Bandit to face Bahamian judge
Feb. 11: Stolen plane, chalk drawn feet: Teen burglar back?