Everything tagged
Latest from The Spokesman-Review
PRO-FISHING — Brandon Palaniuk of Rathdrum is in 11th place after the first day of fishing among the 50 anglers in New Orleans for the Bassmaster Classic .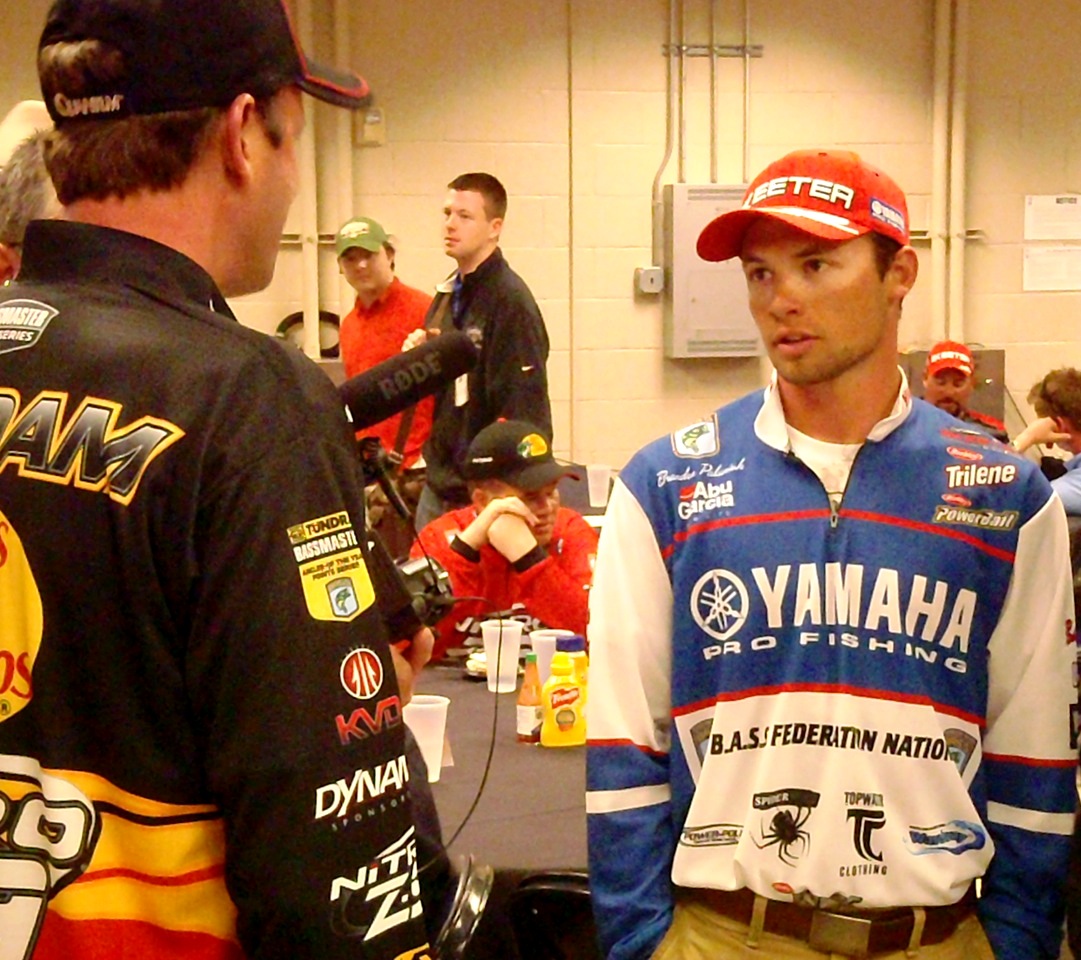 The three-day Super Bowl of bass fishing runs through Sunday at the Louisiana Delta.
Palaniuk, the only angler to qualify from the west, caught five fish totaling 14 pounds 10 ounces in the first day of competition.
The leader, Alabama angler Aaron Martens came in with five fish totaling 20 pounds 7 ounces. See all the first-day results here.
Follow the event online and Palaniuk online; see my previous blog post and ESPN interview with Palaniuk.
PALANIUK HAS FAMILY FAN BASE

Brandon might be the only angler from the West at the Classic, but he's not alone. Here a morning post from the Bassmaster Classic blog.

"Most Classic anglers have supportive families, but few can top B.A.S.S. Federation Nation qualifier Brandon Palaniuk. At least 15 family members and friends made the trek to New Orleans, several driving from his hometown of Rathdrum, Idaho.

"That's only 2,392 miles from Bayou Segnette State Park, or one day, 15 hours of driving at the speed limit. His mother, Tonya, and stepfather, Dan Lyden, along with his grandmother and aunts, stood in the bleachers and cheered him on. Palaniuk, the 23-year-old winner of the B.A.S.S. Federation Nation championship last fall, has been sleeping in his truck to be able to afford his foray into professional fishing.

"He's also signed up for the Bassmaster Elite Series, which kicks off in March. Family members held up a banner in the bleachers imploring Palaniuk to 'Do Work.' That's the code phrase he uses to tell his mother when he's faring well in a tournament — 'I do work,' he tells her."

— Dave Precht
PRO-FISHING — Rathdrum, Idaho, angler Brandon Palaniuk (pronounced "pal-a-nick") is catching some attention — and perhaps some extra cash — as he warms up for this weekend's Bassmaster Classic — the Super Bowl of competitive bass fishing.
An e-mail just received from a Bassmaster insider said Palaniuk, 23, is creating some buzz around the competition site at the Louisiana Delta near New Orleans. The insider said he'd heard the Berkley fishing tackle company "just signed on to sponsor him, which suggests someone sees real potential in this guy!"
The 50 anglers who qualified for the Classic are pre-fishing this week; competition will run Friday-Sunday.
Read on for an ESPN pre-event Q&A interview with Palaniuk, who earned his berth at the Classic by winning the $60,000 grand prize at the 2010 B.A.S.S. Federation Nation Championship in Shreveport, La. — a long way from his North Idaho home.
By the way… Despite having competed in tournaments in the nation's goldbelt of bass fishing, he told ESPN that Lake Coeur d'Alene is still his favorite place to fish.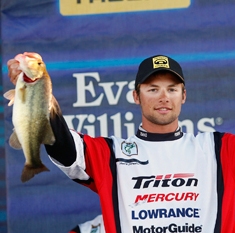 PRO FISHING — A Rathdrum man is the only angler from the West to qualify for the 2011 Bassmaster Classic – the Super Bowl of professional bass fishing – Feb. 18-20 at Bayou Segnette State Park in Louisiana.

Brandon Palaniuk, 23, a member of the Panhandle Bassmasters, is a heavy-equipment operator who's earned $60,000 in his other career as a pro angler.
His ticket to the big stage was teaming with fellow Idahoan Bill Golightly to win the BASS Federation Nation Championship at Louisiana's Red River in October. Other than that, an ESPN report noted, "his pro record is completely blank."
"Since the first time I was taken out in a bass boat when I was 8 years old, I have been thinking about making the Classic," Palaniuk said at the awards ceremony. "And since I started fishing the Federation when I was 16, I started dreaming about winning one of these (annual championships)."
Palaniuk is among 15 rookies energizing this year's Bassmasters field.
Alabama leads all states at the Bassmaster Classic with 10 residents in the 50-angler field. Oklahoma and Texas each have five, Arkansas four, and Florida and South Carolina each have three.