Everything tagged
Latest from The Spokesman-Review
If a skywalk staircase comes down and no one's around to see it, does it make a sound? Okay, there were plenty of people to see it slowly get dismantled at the corner of Main Avenue and Howard Street, but we were a little disappointed that nobody chained themselves to it, like you see in those history preservation movies.
Anyway, here's the a scene of the missing staircase: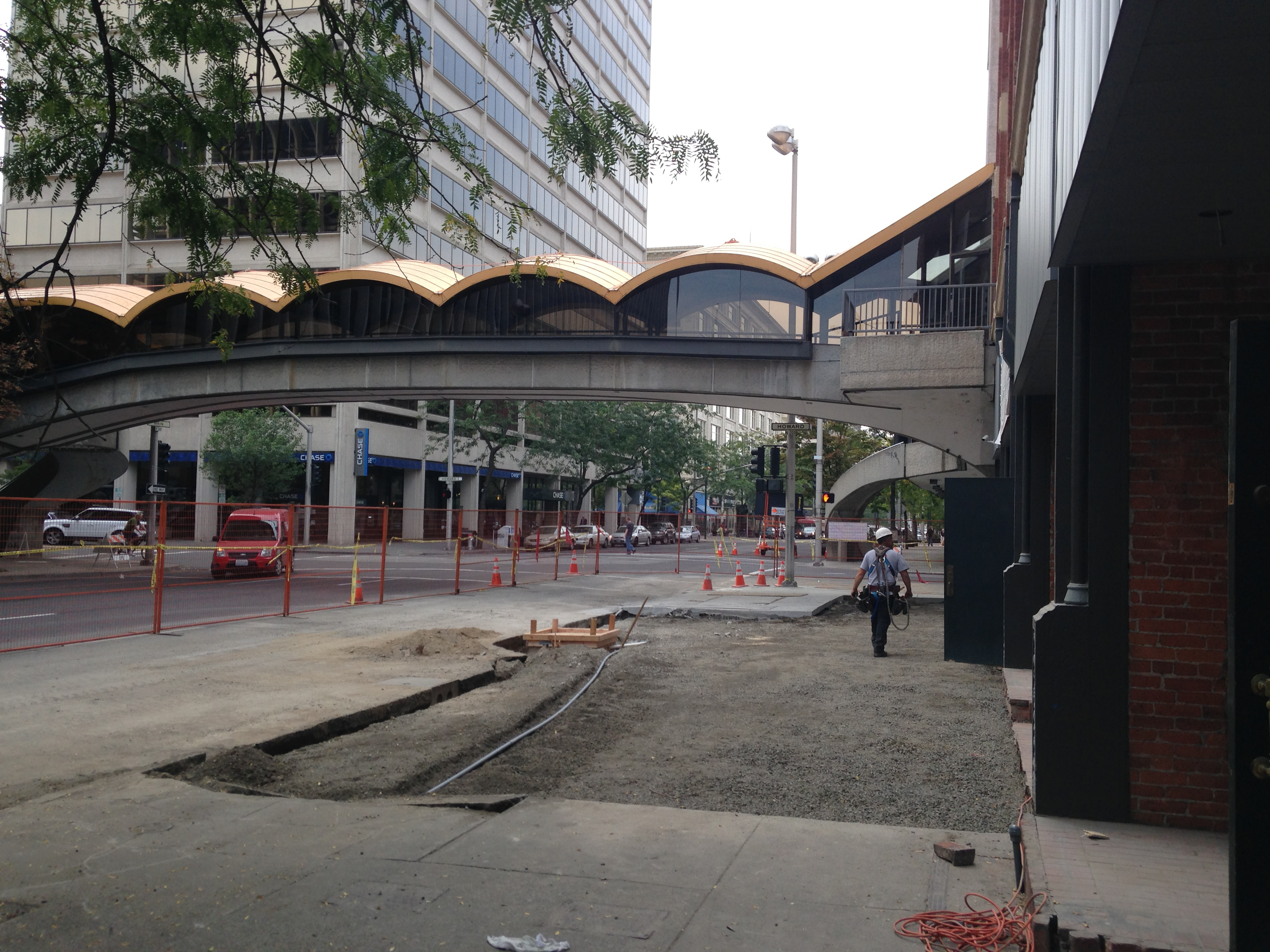 And another: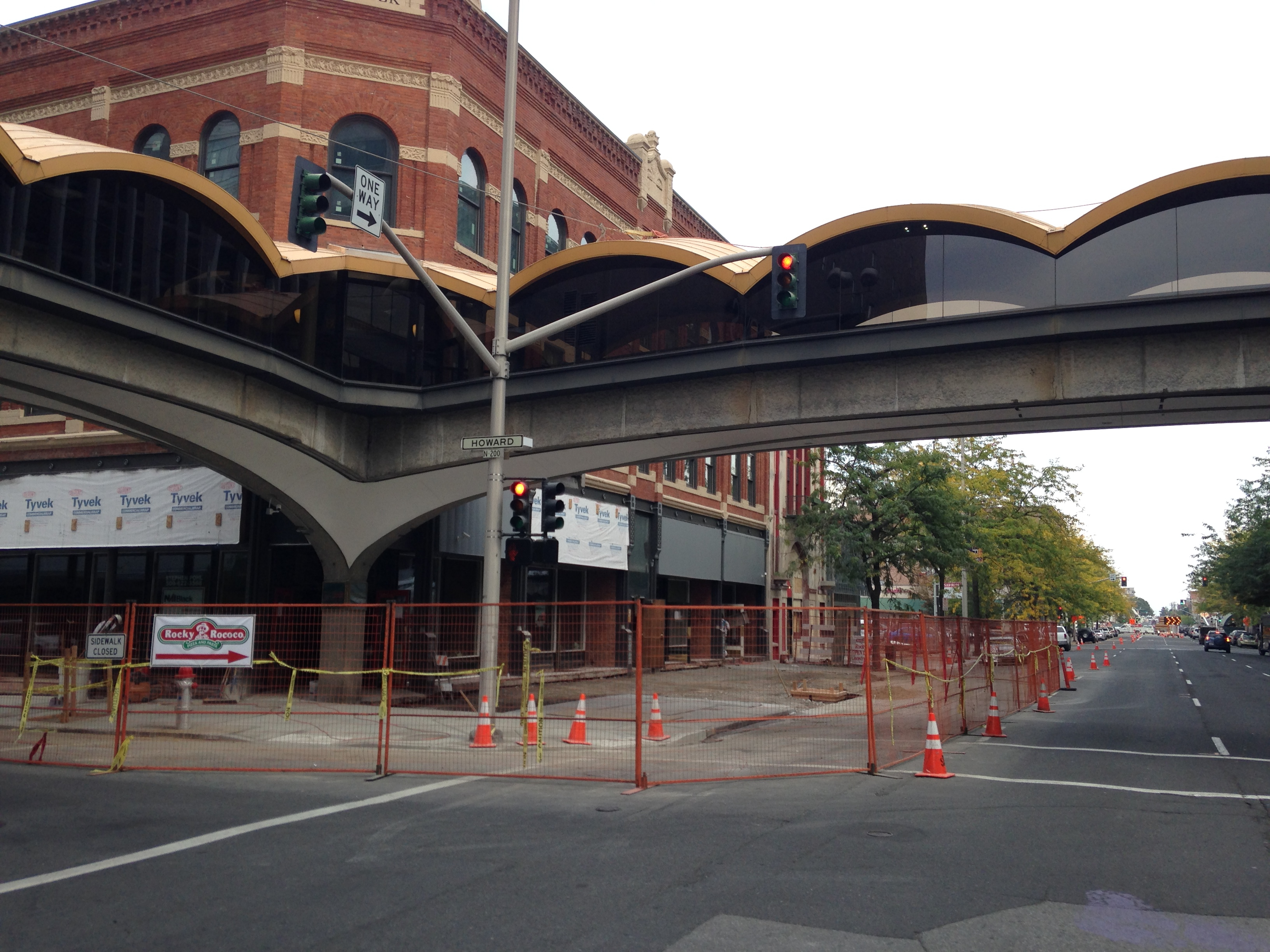 For a bit of background, read our earlier coverage on why the staircase came down. Not to spoil it or anything, but the staircase was kind of in the way.
Who is the guy at the controls of the excavator tearing up the old Cyrus O'Leary's restaurant in downtown Spokane?
It's Louis (Louie) Ray. The owner of Ray's Demolition has been there before. Read the story in Thursday's Spokesman-Review.
Photo by COLIN MULVANY