Everything tagged
Latest from The Spokesman-Review
OUTPEDAL – Last Sunday's Outdoors feature on regional bicycling events included a list of regional bicycling groups.
Unfortunately, an editing error omitted the venerable Spokane Bicycle Club, which was at the top of the list.
"We've been an active biking club for over 35 years with a membership of around 200," said Don Carlton, club president. The group has adopted mile 31 of the Centennial Trail and provide reliable support for all things related to bikes in the area.
"We offer seven rides a week in various skill levels. We host the bike coral for Bloomsday, bike sitting for over 200 bikers, as well as the registration for SpokeFest."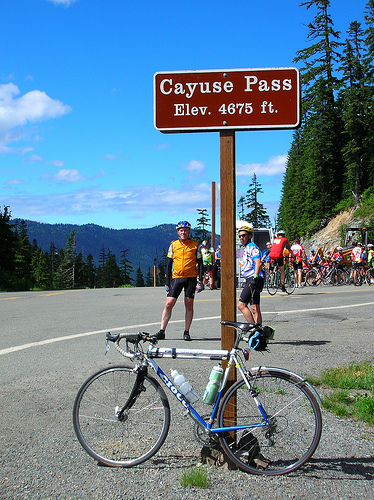 CYCLING — RAMROD, the grueling Ride Around Mount Rainier in One Day, isn't until July 26, but Saturday (March 31) is the deadline to register for the lottery drawing to get in to one of the region's premier thigh-busting bicycling events.
Sponsored by the Redmond Cycling Club, RAMROD is a challenging ultra-ride of 152 miles and 10,000 feet of climbing. The nature of the ride, with three major climbs and a route through Mount Rainier National Park, requires the club to limit the event to 800 cyclists.
Applications are accepted through March 31 for the lottery to determine participants.
Cost: $105.
Drawing is April 12.