Everything tagged
Latest from The Spokesman-Review
The presidency of Barack Obama is off and running and it was made brutally clear this week that despite recent emotions and energy of unity and hope that we are still a much divided nation.  DTE is only hoping that partisan politics will be able to take a back seat to much needed reform and focus in order to see us through these hard times.  So while our bank accounts might not be growing like we would have hoped - you can always count on something growing.  Here are some stories you might have missed this week.
Bicyclists, speak up.  The City of Spokane Plan Commission is set to make a decision on the city's Master Bike Plan and they are meeting on February 11 to decide.  Fortunately they have decided to hold the paper record open unti February 6, which means you have until Friday to submit you input (but it has to be there before Friday, not postmarked by Friday).  What is it like for you out there?  What would you like to see Spokane do to promote bicycling and alternative transportation.  Speak now or forever hold you peace (not true, read the Constitution) but seriously - use this opportunity!  If you're interested, send or bring your letters to:
Pat Hall
Planning Services Department
808 West Spokane Falls Blvd
Spokane, WA 99201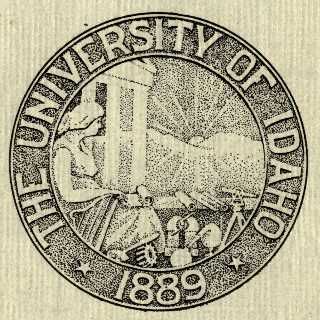 Understanding the science behind sustainability.  Times are tough in higher education with many local universities cutting programs to save money, but at the University of Idaho, a fascinating new course titled Environmental Psychology is promoting the kind of forward thinking that DTE thinks will help our country focus on a more sustainable future.  The course covers three primary areas: "built environments, or the ways in which buildings change the thoughts, feeling and behaviors of individuals; conservation efforts and attitudes toward sustainability; and understanding how populations respond to crowds, the natural world, and build demographically diverse, fiscally and environmentally sustainable communities."  "Understanding why people choose to engage in some behaviors rather than others can allow for the creation of programs that promote sustainability even in its broadest senses," said Traci Craig, associate professor of psychology.  Read more of the U of Idaho press release HERE.
In other University of Idaho news, two U of Idaho scientists are working on refining and improving the quality of climate change maps given the importance of policy decisions related to climate change.  "Given the urgent challenges created by climate change and the importance of maps in climate change research and policy making, the role of map design deserves attention," said one of the scientists.  Read more of the U of Idaho  press release HERE.