Everything tagged
Latest from The Spokesman-Review
One of Washington's great family wineries isn't in Washington at all. For a decade, the Gates family has been hauling Washington grapes across the state line to make award-winning wines in Coeur d'Alene. Kimber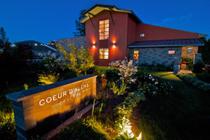 Gates, who owns the winery with her parents, Sarah and Charlie Gates, said they've been humbled by the local support. At 10, Gates said they feel like the winery is starting to thrive thanks to that enthusiasm. They work together to put wines into the bottles. Kimber Gates has slowly added more winemaking duties and oversees the wines with a team of help. Sarah Gates, a Coeur d'Alene artist, concentrates on wine and food pairings, creating all of the recipes that are on the winery's website. Her artwork appears on the winery's labels and she maintains the gardens at the winery. Charlie Gates serves as emotional support and wine advocate, said Kimber Gates/Lori Hutson, SR. More here. (Coeur d'Alene Cellars has moved its wine tasting bar, Barrel Room No. 6, to the winery)
Question: Which regional wines do you drink?
Wine
Press Northwest makes annual selections for best winery of the year, for the states of Washington, Oregon and Idaho.
This year's Idaho winery is Coeur d'Alene Cellars, at 3890 N. Schreiber Way.
That's a nice honor. To read the full Wine Press announcement, go  here.