Everything tagged
Latest from The Spokesman-Review
CONSERVATION — Pullman is working with private landowners and students to beautify and maintain the several that flow through the Palouse town.
The Palouse-Clearwater Environmental Institute in partnership with the City of Pullman will kick off the
STEWARDSHIP — Organizers of the annual Spokane River Clean Up, set for Oct. 1, hope to at least match the 800 volunteers who collected six tons of debris from along the rive shores last year.
In addition to the effort in the Spokane River Gorge and the University District, the cleanup will have groups working in the Spokane Valley, too.
Volunteers should pre-register.
To sign up as a team leader, contact Stephen Barbieri, (509) 953-6437 or email stephenbarbieri@msn.com
CONSERVATION — The Lands Council of Spokane is ranking high in a national online contest for a grant from Tom's of Maine the help reforest areas of Spokane — to provide much-needed shade, reduce traffic noise and beautify our city.
But the group needs more supporters to go online daily through Sept. 13 and click to give the effort a vote.
The Lands Council website has details on the contest and how you can help the reforestation campaign — but mainly, go here to vote for the Lands Council.
FISHERIES — The Inland Northwest netted millions for fish and wildlie habitat restoration from a total of $53 million grants recently awarded from the U.S. Fish and Wildlife Service's Cooperative Endangered Species Conservation Fund primarily aimed at boosting endangered species.
States must contribute a minimum match of 25 percent of the estimated program costs of approved projects, or 10 percent when two or more states or territories implement a joint project.
In Washington, state partners will receive $4.6 million in grants benefiting dozens of species.
The Eastern Washington projects include:
Methow Watershed, $3.5 million, for Phase 8, in Okanogan County, Wash., to secure 2,700 acres and additional stream frontage protecting spawning and rearing habitat for listed salmonids, landscape corridors for listed carnivores and their mule deer prey, and habitat for at least 23 at-risk species covered by the Plum Creek Habitat Conservation Plan.
Northern Blue Mountains Bull Trout Recovery, $712,650, (Asotin and Columbia counties) to conserve bull trout habitat through a combination of land acquisition and conservation easements on at least five key properties totaling 2,872 acres along the northern rim of the Umatilla National Forest in both the Touchet River and Asotin Creek watersheds. These efforts will also protect important winter range for populations of elk and deer in the Blue Mountains of southeast Washington, thereby providing the primary food source for natural re-colonization by gray wolves.
Western Montana partners landed $4 million for funding a conservation easement on 9,300 acres of the Stimson Forestlands Conservation Project in Missoula County to benefit fish and wildlife.
See a complete list of the National 2011 grant awards under these programs.
PREDATOR CONTROL — Oregon's new fund to boost predator control is appallingly misnamed environmental groups say.
Even Governor John Kitzhaber complained of the name when he signed the measure into law, according to a Northwest Public Radio report.
Few people would balk at contributing at face value to the "Wildlife Conservation Fund."
But Brooks Fahy of Eugene-based Predator Defense calles the name is a sham. It's "offensive, because it's just the opposite. It should be the 'Wildlife Destruction Act," Fahy told correspondent Chris Lehman.

The newly created Wildlife Conservation Fund targets hunters. Starting in January, hunting license buyers can volunteer a donation when they apply for their license.
Most of the money will be funneled toward an existing U.S. Department of Agriculture predator control program, Lehman reports.
Among other things, the federal agents kill problem coyotes and bears, a program supported by many sportsmen, ranchers and timber companies.
Environmental groups urged Governor Kitzhaber to veto the measure. The governor signed the bill, but said he was concerned about quote "truth in labeling" when it comes to the name of the fund.

On the web:

Oregon House Bill 3636

Governor Kitzhaber's Statement

Environmentalist's Letter to the Governor.


SR outdoors writer Rich Landers has a blog post today railing against the "land carnage" being caused by ATV's on Antoine Peak, which is behind East Valley High School. Much of the land is Spokane County Conservation Futures land, bought to preserve wildlife habitat and protect the land from development. ATV's are not allowed there. Rich has also posted some pictures of the damage.
NATIONAL FORESTS — A federal judge signed off this month on an agreement between conservation groups and the U.S. Forest Service to update protections for rare and obscure species that depend on old growth forests to live.
U.S. District Court Judge John Coughenour in Seattle signed the agreement, which restores protections the Bush administration had dismantled to increase timber production on federal forests in the Northwest.
The protections, known as the survey and manage rule, require the Forest Service to look for rare species ranging from lichens to great grey owls before planning timber sales in old growth forests.
CONSERVATION — The Backcountry Hunters & Anglers of Washington group is meeting in the Colville National Forest Friday through Sunday for its annual summer meeting and work party.
This year's habitat projects will focus on Middle Fork of Calispell Creek, where the group plans to build split-rail fencing and repair ATV abuses in an area called Delaney Meadows.
"This area is notorious for abuse, but enforcement has been cracking down here, bettering the chances our efforts will not be dashed nights later by more outlaw riders," said Jeff Holmes, BHA member, adding that there also will be plenty of campfire discussion about fishing and big-game hunting in the area.

Sportsmen who want to engage with the group can contact Jeff Holmes washingtonstatebha@yahoo.com or Joe Mirasole outlawoutfitters@hotmail.com


CONSERVATION — Very little good news is coming from the national hunting, angling and conservation groups that keep an eye on the U.S. Congress and it debates deficits, debt ceilings and revenue shortfalls.
On the chopping block today are projects that have protected water quality, working ranches and forests and critical natural resources, state and local parks, as well as those that ensure access to public lands for hunters, fishermen and outdoor recreationists.
The House Appropriations Committee is scheduled to vote today on a recommendation to eviscerate the funding for the Land and Water Conservation Fund, cutting it by 80 percent from last year.
In Washington over the past 45 years, about $525 million from this fund has help protect public lands in national parks and forests across the state as well as providing matching project money for groups doing wildlife habitat work, including The Nature Conservancy and Rocky Mountain Elk Foundation.
The Spokane County Conservation Futures Program has worked with Ducks Unlimited to harness Land and Water Conservation funding for securing and restoring wetlands such as the Slavin Conservation Area.
LWCF is in the crosshairs for cuts that could have far-reaching and devastating impacts on Washington's outdoor recreation and tourism economy, according to the Land and Water Conservation Fund Coalition.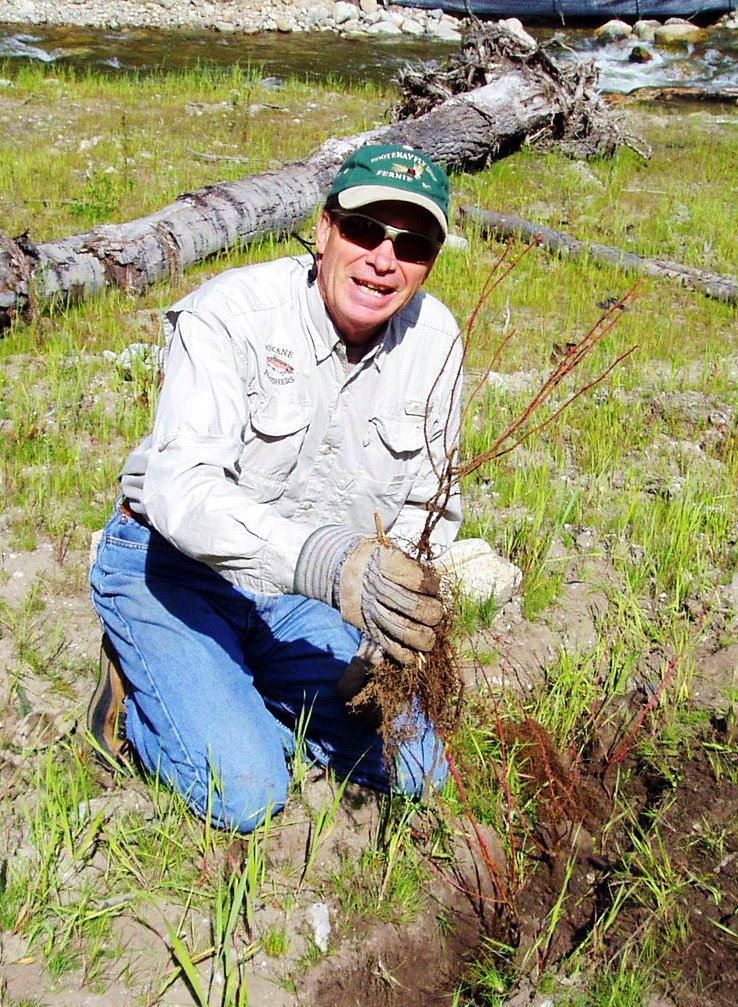 CONSERVATION — Here's a tip o' the hat to a volunteer crew of 14 members of the Spokane Fly Fishers who idled their fishing rods Saturday.
Instead, they took up shovels to boost the future of fish in a northeastern Washington trout stream.
The club's conservation committee, headed by Mike Keegan, worked with Colville National Forest fisheries biologist Karen Honeycutt in an ongoing restoration project on Sherman Creek, about 14 miles west of Kettle Falls.
The group reports planting more than 1,000 trees and shrubs that eventually will curb erosion and provide streamside fish habitat.
Honeycutt said that forest crews and volunteers that also include the Colville Tribe and Kettle Falls third graders will plant a total of 7,800 trees and cuttings along the stream this year.
HUNTING — Washington has qualified for a $1.5 million federal grant designed to encourage more private landowners to open their lands to hunting and other forms of outdoor recreation.
The U.S. Department of Agriculture is taking public comments through July 21 on its decision to give the state the money for designated projects. The federal findings are posted at http://bit.ly/mpufNQ.
The Washington Department of Fish and Wildlife was one of 17 agencies nationwide to qualify for a three-year grant under the new Voluntary Public Access and Habitat Incentive Program administered by the USDA under the 2008 federal Farm Bill.
Dave Ware, WDFW game manager, said the state agency has already raised $400,000 to expand hunter access to private lands through additional fees paid by hunters who apply for new permit-only hunts.
"Hunters consistently rank access to suitable hunting areas as one of their top concerns," Ware said. "With the additional federal funding, we'll be able to build on current state efforts to expand hunting opportunities for years to come."
Read on for details and a list of the specific programs that will affect Eastern Washington sportsmen and landowners, as well as an urban project and one oriented to the West Side.
ENVIRONMENT — A coalition of sportmens groups this week strongly criticized the House Transportation Committee for passing legislation that would dramatically weaken the Clean Water Act and undercut four decades of progress in restoring the nation's waters and wetlands and conserving valuable fish and wildlife habitat.
This is not rocket science: Clean water is better for fish than polluted water. Ditto for humans.
The Clean Water Act dates back to 1972 and the Nixon Administration.
"The Clean Water Act has led to immense progress nationwide in cleaning up our waters, restoring fish habitat, protecting drinking water sources, reducing wetlands loss and developing water-based recreational economies," said Steve Kline, director of the Theodore Roosevelt Conservation Partnership's Center for Agricultural and Private Lands. "While states play a lead role in implementing some CWA protections, the law does not function without a federal backstop that ensures its goals are met.
Read a letter from sportsmen to House decision makers opposing H.R. 2018.
Waters and wetlands in the United States sustain the activities of 40 million anglers, who spend about $45 billion annually, and 2.3 million waterfowl hunters, who spend $1.3 billion annually.
WILDLIFE MANAGEMENT — Good and not-so-good vibes for hunters and wildlife enthusiasts are puling out of Washington, D.C.
CONSERVATION — The Dream Trail Project through the Dishman Hills as well as the public parking issue – the sheriff's writing tickets – at the Big Rock Conservation Area north of Stevens Creek Road near Tower Mountain will be discussed by members of the Dishman Hills Alliance in a program tonight, 6:30 p.m. at REI.
CONSERVATION — Due to cancellations, more free tickets are coming available for the Thursday showing of Greenfire, the story of Aldo Leopld. The Forest Service encourages you to check back often at the Spokane event registration website. As of this posting there are 18 tickets available.
Green Fire, the first full-length, high-definition documentary film about legendary conservationist Aldo Leopold is coming to Spokane's Riverfront IMAX Theater Thursday, 7 p.m. The show was sold out Monday morning but the FREE tickets have re-emerged.
The late Leopold, known as the father of modern wildlife management, shares highlights from his extraordinary career, explaining how he shaped conservation and the modern environmental movement.
Leopold is the author of A Sand County Almanac, which should be required reading for everyone who steps foot outdoors.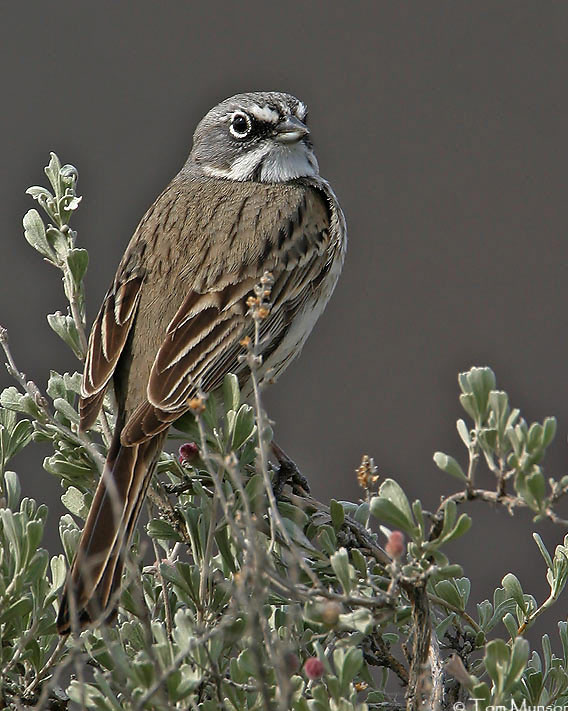 CONSERVATION — The Nature Conservancy's Arid Lands Program will shed some light on the importance Eastern Washington shrub-steppe habitats during a slide program on Wednesday, 7 p.m., sponsored by Spokane Audubon Society.
The free program will be presented at the Riverview Community Building, 2117 E. North Crescent Ave.
See a map for directions.
CONSERVATION — Exploring Northwest Washington's Columbia Highlands, a multi-media program, will be presented Wednesday, 7 p.m., at the Spokane REI store by Conservation Northwest and several related groups.
Explore portions of the Colville National Forest that make up some of the most wildlife rich and uncrowded recreational destinations in the state, and learn why some groups are working to protect them as wilderness.
Sign-up online to reserve a seat in the limited space available for this free presentation.
OLYMPIA — Even these tough times, we should be able to get bipartisan support in Olympia for this well-thought out proposal.
CONSERVATION — The U.S. Forest Service is working on a land exchange with Stimson Lumber Co. to protect wildlife habitat near Hope, Idaho.
The deal is expected to close this summer. The Idaho Panhandle National Forests will trade 995 acres for 922 acres of Stimson land.
Stimson's land includes low elevation elk habitat, including winter range, travel corridors and calving grounds; grizzly bear habitat; and west slope cutthroat trout habitat. The Forest Service would trade land north of Bayview in the Three Sisters Peaks area and another parcel two miles west of Hoodoo Lake. The federal land doesn't have public access and has lower quality wildlife habitat.
Forest Service spokesman Jason Kirchner said the trade is based on swapping parcels of equal values, which results in slightly more federal land exchanged. Rocky Mountain Elk Foundation worked on the deal.
This is the second good-news land deal for wildlife announced by private timber companies in the Panhandle in recent months. My December story reported another major non-development deal near McArthur Lake involving Forest Capital Partners.
WILDLIFE CONSERVATION — They don't make the evening news headlines, but sportsmen's groups working the halls of Congress are vital to wildlife conservation as the first hearings begin for the 2012 Farm Bill.
Getting a few positive votes on these measures can do more for putting food on the table for wildlife than 500 sportsmen's fundraising banquets.
Read on for the latest from the Theodore Roosevelt Conservation Partnership, a bipartisan group that has its act together.