Everything tagged
Latest from The Spokesman-Review
Karl Thompson's lawyers say jury forewoman Diane Riley's statements to media this week are further evidence of the need to examine whether outside information was considered in deliberations.
Riley told The Spokesman-Review no jurors considered information not presented at trial when the convicted Thompson of excessive force and lying to investigators, but she also said a juror knew someone who lived in Spokane and that politics here are corrupt and dirty."
"The fact that the allegedly 'corrupt' or 'dirty' politics of Spokane was discussed during jury deliberations is particularly alarming given the fact that the jury made its determination regarding Defendant Thompson's guilt based upon its belief that 'everybody felt 100 percent that this was a police cover-up," lawyer Courtney Garcea wrote in a declaration filed today. "Whether there was or was not a police cover-up was not an issue to ever be considered by the jury."
Garcea points to Riley's comment that "most of us had never heard of this case" as acknowledging that outside information such as Zehm's mental illness or his purported innocence could have been considered.
She also points to statements Riley made to KREM 2 news that jurors suspected Otto Zehm may have been disabled by looking at photos of him as a sign that jurors improperly considered that information when reaching the verdict.
She also points to Riley's statement that Zehm was taken from this Earth "because of the mistake and bad judgment of another man."
In order to convict Thompson of using excessive force, jurors had to find that he acted with bad or evil intent. Garcea says Riley's statement shows the jury erred in convicting Thompson, and that they inaccurately believed Thompson caused Zehm's death.
Judge Fred Van Sickle has not yet ruled on the request by defense attorneys that jurors be questioned about their deliberations.
Also this week, Thompson's lawyers filed a motion for him to be acquitted, saying the government failed to prove its case.
The written motion, which seeks a hearing on Dec. 19, is essentially the same motion attorney Carl Oreskovich unsuccessful argued during the four-week trial in Yakima.
Thompson faces several years in prison at his sentencing scheduled for Jan. 27.
By Thomas Clouse

U.S. District Court Judge Fred Van Sickle didn't have the kindest of responses Tuesday when a defense attorney representing Spokane police Office Karl F. Thompson, Jr. asked the judge to compel federal prosecutors to turn over the names, phone numbers and addresses of several witnesses who watched the confrontation with Otto Zehm (right).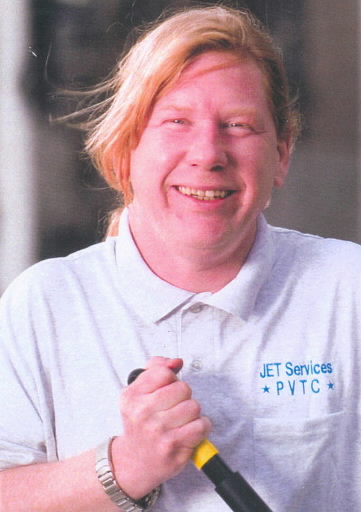 Attorney Courtney Garcea, who is helping Carl Oreskovich represent Thompson, said she understood that the law does not require federal prosecutors to hand over that information, but that the matter did fall under the judge's discretion.
"It is certainly reasonable that the United States be ordered to provide that information," she said.
Van Sickle responded by saying that anyone who can operate a computer "would find this information within key strokes. Why can't this be done by people working on behalf of the defense team?"
Garcea responded by saying the government has that information readily available and it would avoid the time necessary to find the addresses and phone numbers.
Van Sickle, who became more animated, said that information could have been found in the time it took Garcea to make the argument.
"I kind of scratch my head. Have you called the U.S. Attorney's Office and asked for it?" he asked.
When Garcea replied no, he said: "Why didn't you do it?"
Assistant U.S. Attorney Tim Durkin said he would have responded to such a request by contacting the witnesses and inquiring whether they want to speak to the defense.
If so, he would have provided the information Garcea sought.
"It's unfathomable to believe they don't have the ability to track down the information," Durkin said.
He pointed out that the Spokane Police Department took down every name, date of birth, address and phone number of the witnesses they interviewed at the convenience store on March 18, 2006, following the confrontation with Zehm who died two days later.
"They have a lot of resources and access to the information," Durkin said. "This motion was designed to bog down the United States with briefings without any contact with the U.S. Attorney's Office at all."
Oreskovich then got up and apologized to the judge. He explained that he has been unable to locate six witnesses.
"I'm not Internet proficient," Oreskovich said. "My apologies to this court that I didn't write a letter saying I couldn't find these particular witnesses."
Van Sickle ended the discussion by saying: "I don't think (finding) six people would be an onerous project."
The exchange came during a hearing in which Van Sickle denied Oreskovich's request to dismiss a lying charge against Thompson.
Read the story here