Everything tagged
Latest from The Spokesman-Review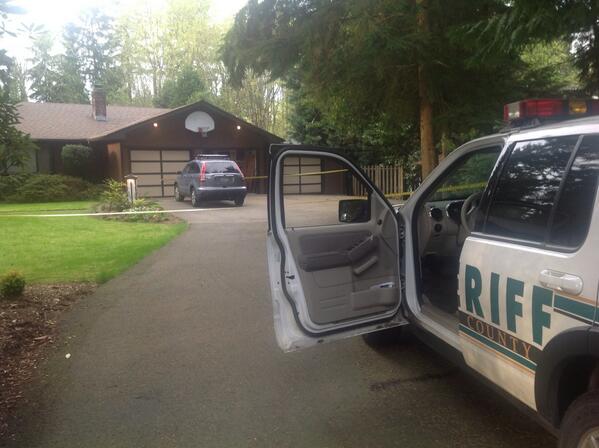 WOODINVILLE, Wash. (AP) — A homicide victim's body has been found at a Washington state home owned by the man who packed the parachutes used by infamous airplane hijacker D.B. Cooper.
King County sheriff's detectives responded to the Seattle suburb of Woodinville on Friday night after a woman called to say she had found her father dead. She reported that she had gone to the house to check on him because she hadn't heard from him in several days.
The victim's identity has not been released. But Sgt. Cindi West said Saturday that investigators have ruled the case a homicide.
Property records show the house is owned by 74-year-old Earl Cossey.
When DB Cooper hijacked a passenger jet from Portland, Ore., to Seattle in 1971, demanding $200,000 and four parachutes, it was Cossey who packed the chutes.
After asking to be flown to Mexico, Cooper jumped out somewhere near the Oregon line. Some of the cash has been found, but his fate is unknown, and investigators doubt he survived.
Spokesman-Review archives: In 2008, Cossey was quoted as saying: "They keep bringing me garbage. Every time they find squat, they bring it out and open their trunk and say, 'Is that it?' and I say, 'Nope, go away.' Then a few years later they come back."
Reports described Cossey as a man from Woodinville, Wash., who packed the parachutes demanded by fabled airplane hijacker D.B. Cooper, after telling authorities that the chute found recently in southwestern Washington was not used in Cooper's 1971 crime.
His last name is Cooper. And a woman calling herself his niece says he acted suspiciously before suddenly disappearing. But it remains to be seen if Lynn Doyle Cooper – the deceased man the FBI is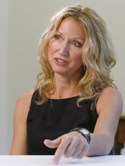 investigating in the 40-year-old D.B. Cooper skyjacking – will be positively tied to the fabled case. ABC News first revealed the name Wednesday in an interview with Marla Cooper, of Oklahoma City, who said she is Cooper's niece and is cooperating with the FBI. Steve Dean, the assistant special agent in charge of the criminal division of the Seattle FBI office, confirmed Wednesday that Marla Cooper had contacted the bureau and turned over items to assist in the investigation/Seattle Times. More here. (AP photo: Marla Cooper speaks during an interview in Oklahoma City)
Question: Who is the most notorious relative in your family tree?
ABC News is reporting that it has found a woman who claims to have been the niece of the mystery man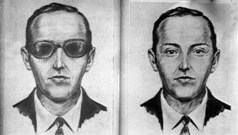 known as D.B. Cooper who hijacked an airplane here 40 years ago and parachuted out of it, never to be found again. In a report on "Good Morning America," a woman named Marla Cooper told ABC News that she had provided the F.B.I. with a guitar strap and a Christmas photo of a man pictured with the same strap who she said was her uncle, Lynn Doyle Cooper/Katherine Q. Seeleye, New York Times. More here. (1971 artist's sketch of D.B. Cooper)
Question: Would you be bummed if this woman is right — and the identity of D.B. Cooper is confirmed?