Everything tagged
Latest from The Spokesman-Review
Former 2nd District Court Judge John H. Bradbury announced his bid Monday for the state Senate seat from District 7 as a Democrat. Promising to keep an open mind and not to compromise on constitutional rights,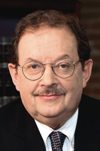 Bradbury, 75, said he is a "pragmatist at heart who won't let my ego or partisan politics get in the way of trying to solve problems." Bradbury retired last year after serving two terms as district judge in Idaho, Lewis and Clearwater counties. He ran for the Idaho Supreme Court in 2008 and 2010, and narrowly missed unseating the incumbents. He has been a harsh critic of what he believes is cronyism at the high court and Legislature and traveled from one end of the state to the other talking to people about the neglect people in rural areas often feel from lawmakers in Boise/Kathy Hedberg, Lewiston Tribune. More to come.
Question: Did you support John Bradbury when he ran for the Idaho Supreme Court?
In a state where Republicans hold all but one of the top elected offices and three-quarters of the seats in the Legislature, Idaho Democrats have consistently outperformed the GOP in one key area: Donations via the state's tax form checkoff. Idahoans are given the opportunity to donate $1 apiece to the party of their choice on their state income tax returns; it doesn't raise their tax or lower their refunds. This year, 18,278 Idahoans sent their dollars to the Democratic Party, while just 13,378 chose the GOP. In fact, since the checkoff was started in 1976, Democrats have collected a total of $735,574 - edging out the Republicans, who've taken in $728,412. You can read my full story here at spokesman.com.