Everything tagged
Latest from The Spokesman-Review
If you got a ticket for distracted driving, was inexplicably reimbursed for an airline fee or found work on a state highway recently, Ray LaHood probably had something to do with it. LaHood announced this week he will not return to serve as Secretary of the United States Department of Transportation during President Obama's second term. As LaHood sees it, "I have had a good run. I'm one of these people who believe that you should go out while they're applauding." (1)
So why should we be clapping?
WILDLIFE — Motorists see a lot of wildlife — dead and alive — while driving I-90 over Snoqualmie Pass, and they're willing to share their sightings.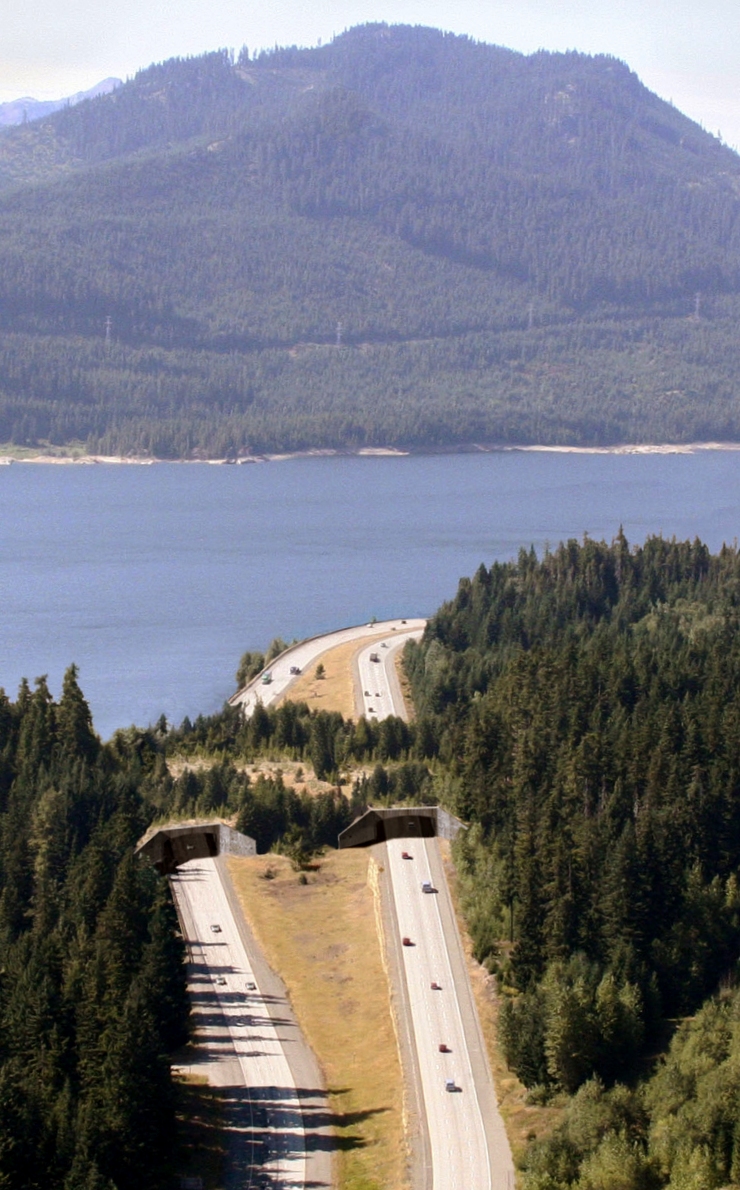 In the first-year of a motorist based wildlife monitoring program, nearly 7,000 visits were logged into the Wildlife Watch website by interested parties and 240 instances of live and dead animals were reported between North Bend and Easton.
The goal is to learn where wildlife crosses the highway so methods might be used to prevent collisions with the animals and the 28,000 vehicles traveling over the Pass each day.
The majority of live animals sighted were deer and elk, with black bears, coyotes, and numerous other species also reported.
The program was launched in November 2010 by the Western Transportation Institute, the I-90 Wildlife Bridges Coalition, and other partners.
The Washington Department of Transportation's I-90 Snoqualmie Pass East project plans to help enhance driver safety and reconnect north-south wildlife corridors by constructing 24 wildlife crossing structures along a 15-mile stretch of highway between Hyak and Easton.
The photo at left is a visualization of an overpass planned for I-90 neer Keechelus Dam on the east side of Snoqualmie Pass. The photo above is I-90 in its current condition.
WILDLIFE MANAGEMENT — Nevermind the Tasers and high-powered weaponry in their vehicles. When law enforcement officers arrived around 6 this morning to deal with three moose on Interstate 90 near Liberty Lake, they were armed with guns you can buy at a toy store.
Washington State Troopers blocked I-90 traffic while state Fish and Wildlife Police "escorted" three yearlings out of traffic toward the Spokane River. To keep the moose moving, the officers used paintball guns.
"Two officers went at them on foot and stung them every now and then with the paintball guns," said Capt. Mike Whorton of the Washington Fish and Wildlife Department. "Pretty soon they ran across all four lands of I-90 and out of the way of traffic."
Whorton said one of his officers tested his own paintball gun last year for harassing and moving wildlife out of danger. The test was so successful, a local sportsmen's group has purchased paintball guns for all of the area Fish and Wildlife police, he said.
"Paintball guns can get off a lot of shots rapidly and accurrately," he said. "They are so much more effective and cost effective than the rubber bullets we had been firing out of 12-gauge shotguns. And aside from some pink paint on their rumps, the paintballs don't do any more than sting the moose."
WILDLIFE UNDERPASS NEEDED

The larger issue, Whorton emphasized, is that the Liberty Lake area is a natural migration corridor for moose, elk and deer.

"The Department of Transportation needs to install a freeway underpass for wildlife in that area," he said. "It's a safety issue for wildlife and the motorists. A woman was killed near there after hitting a moose a couple of years ago."