Everything tagged
Latest from The Spokesman-Review
A West Virginia man who claimed to be a victim of a drive-by shooting along a rural Montana highway while

working on a memoir called "Kindness in America" has confessed to shooting himself, authorities said Friday. Ray Dolin of Julian, W. Va., 39, made the acknowledgement Thursday night, said Valley County Sheriff Glen Meier. The case remains under investigation and charges are possible, though none have been filed. Dolin claimed he was hitchhiking along U.S. Highway 2 west of Glasgow on Saturday when the driver of a maroon pickup pulled over and shot him in the arm. Authorities later arrested Lloyd Christopher Danielson III, 52, pictured in AP photo, and charged him felony assault. That charge was dropped Thursday/Associated Press. More here.
Thoughts?
Crime Stoppers is offering a reward for tips that help arrest a man who skipped a scheduled plea in a drive-by sho
oting, then allegedly crashed a car into a northwest Spokane home early the next morning.
Abran L. Gibson, 19, was to plead guilty in June to rendering criminal assistance for his role in a shooting in Cheney last February, but he didn't show up.
The next day, Washington State Patrol troopers say he was driving when a 2006 Hyundai Sonata crashed into a northwest Spokane home after fleeing a traffic stop about 2 a.m.
A warrant was issued for Gibson's arrest on charges that were to be dismissed had he taken the plea deal: drive-by shooting, riot and first-degree assault.
Gibson had been out of jail since April after being arrested Feb. 21; police say he was with a 17-year-old boy, Damon Morris, who allegedly shot a man's hand and is scheduled to go to trial in February.
Gibson, 6-feet-tall and 225 pounds, last gave an address in the 700 block of Hatch in Spokane.
Anyone with information on his current is asked to call 1-800-222-TIPS or submit tips online. Tipsters don't have to leave their name to collect a reward but should leave a code name or number.
A woman accused of driving two men from a shooting outside a McDonald's in August pleaded not guilty to two felonies this week.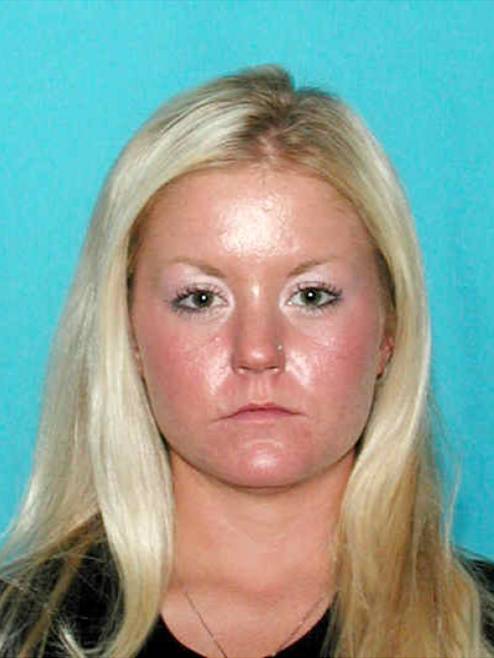 Nicole R. Dituri, 24, is charged with drive-by shooting and first-degree rendering criminal assistance after police say she drove Jason Giles and Toby Hunt to and from a shooting on Aug. 6.
Hunt, 31, was sentenced to 40 months in prison Jan. 5 after pleading guilty to three counts of second-degree assault and riot. Giles, 31, was sentenced to 15 months in prison in December for second-degree assault.
The incident began with a dispute over a woman, Giles told police. Giles told Hunt his ex-girlfriend had been assaulted by the male victim, with whom Hunt was already angry over money.
"They decided to go beat him up," according to the affidavit. Giles headbutted a car before Hunt fired several shots from a silver handgun as the car drove away.
Police believe Dituri drove Giles and Hunt around the South Hill in her Lexus SUV before they spotted the victims in the McDonald's parking lot, 2903 E. 29th Ave.
Crime Stoppers issued a reward for information leading to Dituri's capture Dec. 22, and she was arrested Dec. 30. She told detectives she was happy to talk about the incident, according to court documents.
She was arraigned Tuesday.