Everything tagged
Latest from The Spokesman-Review
Try to top this.
I overheard a couple of colleagues talking and thought one had referred to long-dead rock legend Duane Allman. But the context of their coversation made that utterly baffling.
Of course, that's because they were actually talking about civic activist Duane Alton.
The Citizens for Responsible Taxation – the anti-school smear group funded by Duane Alton, who has made it his life's mission to deny money to schools – has returned to its noble work recently, opposing school-funding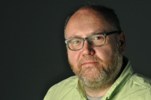 measures in East Valley, Coeur d'Alene and Orchard Prairie. Orchard Prairie is a tiny district northeast of Spokane, with about 75 students in grades K through 8. It's asking voters for a levy to help cover shortfalls in state funding, and the responsible citizens sent out one of their typical yellow, scare-headlined fliers in opposition. It said the district was asking for $2,490 over two years from the owner of a $100,000 home. Trouble is, the responsible figure is $249. Or, if you want to put it another way: $10.38 a month/Shawn Vestal, SR. More here.
Question: Why do you think the smear campaign used by Duane Alton's group fail to work in the Coeur d'Alene School District election?