Everything tagged
Latest from The Spokesman-Review
When several House Republicans sought to defect to the Senate during the 2012 elections, the conventional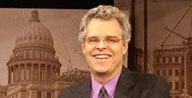 wisdom held that this shift would make the Senate more conservative — and more like the House. The verdict: Yes and no. The newcomers certainly had a profound impact Wednesday, when the Senate rejected the 2013-14 public schools budget. The six Republican newcomers all voted against the budget: Cliff Bayer, Boise; Jim Guthrie, McCammon; Marv Hagedorn, Meridian; Bob Nonini, Coeur d'Alene; Jim Patrick, Twin Falls; and Steven Thayn, Emmett. Senate Education Committee Chairman John Goedde and fellow budget opponents needed every one of these votes, since the $1.308 billion budget was voted down by a 17-18 margin/Kevin Richert, The EDge. More here.
Question: Why am I not surprised that Bob "No Comment" Nonini joined Goedde in this rebellion against the $1.3B Education budget?
The University of Idaho implemented a "strategic hiring freeze" in fiscal year 2009. It's now down 44 regular
faculty and 36 staff positions, not including changes in part-timers; the total reduction in full-time equivalent employees from the general education budget is 136. Add in 73 cut from the Ag Research and Extension Services, and the total cut is 203 positions. All non-essential travel has been cut. The UI also has furloughed most of its employees. "The freeze on hiring and the reduction in travel have been important management tools, but these are short-term cuts and they're not sustainable," Nellis told lawmakers/Betsy Russell, Eye On Boise. More here.
Keith Allred, Democratic candidate for governor, says the latest official state revenue forecasts shows "Otter cut schools unnecessarily," and said in a news release this morning, "New information about Idaho's budget once again underscores one point: Idaho school kids shouldn't have to pay the price for Butch Otter's botched budget." Idaho lawmakers and Otter cut funding for public schools this year by $128 million, 7.5 percent. The latest state revenue forecast suggests the current fiscal year, which began July 1, could end with about $80 million more in state tax revenue that lawmakers predicted/Betsy Russell, Eye On Boise. More here.
Question: Did Butch Otter act responsibly by taking a conservative approach to the education budget? Or did he hurt education by being too cautious?