Everything tagged
Latest from The Spokesman-Review
The fate of Coeur d'Alene Summer Theatre rests in the performing arts organization's ability to raise $150,000.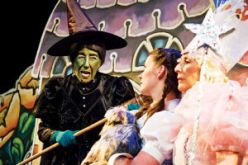 And it has to be done quickly. "We need support now," said actress Ellen Travolta, of Coeur d'Alene. Travolta's acting resume includes roles on several hit television sitcoms. She has been a staple on the Coeur d'Alene Summer Theatre stage since 1990, and formerly served on the nonprofit's board. Earlier this week, season ticket subscribers and the public learned that financial woes may force the cancellation of the 46-year-old theater group's 2014 season. The situation is more dire and urgent than many people realize, Travolta told The Press on Friday. Lackluster ticket sales, in recent years and during this summer's four shows, leave the organization in need of $150,000 to break even/Maureen Dolan, Coeur d'Alene. More here.
Question: Do you plan to contribute to fund to save Coeur d'Alene Summer Theatre?
There's big news for the Spotlight column, and then there is Big News. I think this falls into the latter category.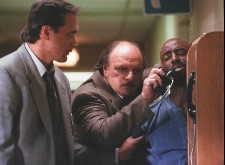 Coeur d'Alene Summer Theatre has announced a special show, for one night only, that will mark the return to the stage of Dennis Franz. Oh, and he'll share that stage with Patty Duke, Ellen Travolta and Jack Bannon. This load of talent will come together for a staged reading of "Over the River and Through the Woods" at 7:30 p.m. Aug. 1. The play centers on a young New Jersey man who, when given an opportunity to take a job in Seattle, faces stiff opposition from his two sets of doting grandparents. They scheme to keep him in town, even going so far to introduce a lovely single girl to dinner/Carolyn Lamberson, SR. More here. (AP file photo: Actors, from left, Jimmy Smits, Dennis Franz and Isaiah Washington in a scene from old "NYPD Blue" series)
Question: How many Coeur d'Alene Summer Playhouse plays do you watch each summer?