Everything tagged
Latest from The Spokesman-Review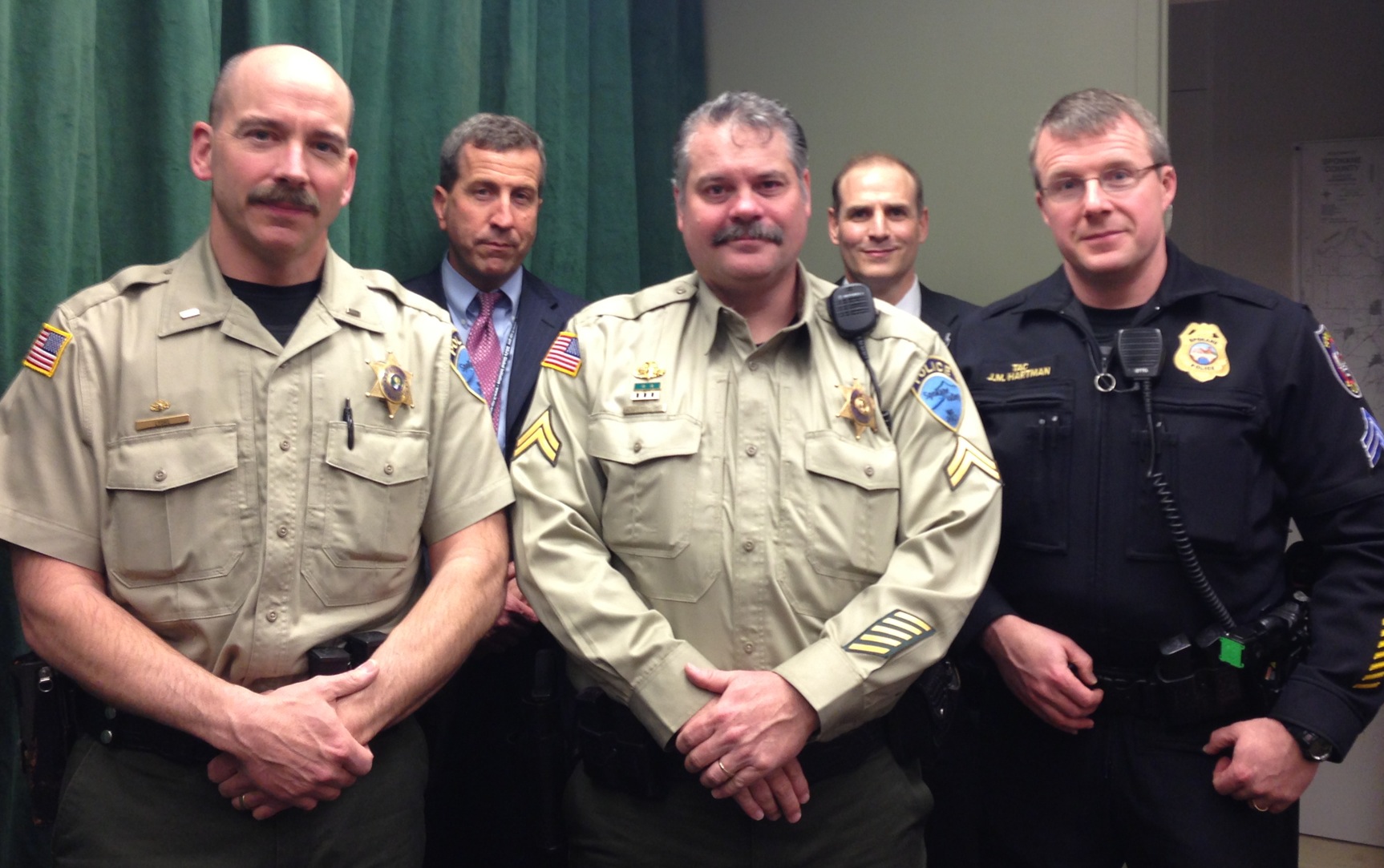 Several Spokane Police officers and Sheriff's deputies have been awarded by the Federal Bureau of Investigation for protecting the community from a bomb planted by Kevin W. Harpham during the MLK Unity March in 2011.
(Pictured from left to right in front row: Lt. Matt Lyons, Cpl. Mark Fox and Sgt. Jason Hartman. Lt. Eric Olsen was absent from the award ceremony due to training, according to police spokeswoman Monique Cotton. Photo courtesy: SPD)
The bomb did not detonate because Harpham's remote triggering device could not get close enough to the device. The bomb was laced with rat poison and placed on the northeast corner of Main Avenue and Washington Street, reports said.
Spokane Police Sgt. Jason Hartman and Lt. Eric Olsen were awarded Thursday afternoon for moving the march route, an act that's believed to have saved several lives.
Court documents show three contract workers discovered the bomb as Harpham walked in the march. Police changed the route before he could walk in range of the device - losing his opportunity to detonate the bomb.
Cpl. Mark Fox and Lt. Matt Lyons with the Spokane County Sheriff's were also awarded by the FBI for their work with the bomb squad disarming Harpham's device.
Harpham was arrested in March near his rural home near Addy. He was sentenced to 32 years in prison in Dec. 2011.
Related documents: MLK bomb maker gets 32 years in prison | Parade change averted blast
Three years ago, Eric Olsen was a petroleum engineer hungry for employment and fed up with the skyrocketing national debt, newly elected U.S. President Barack Obama and a seemingly lost Republican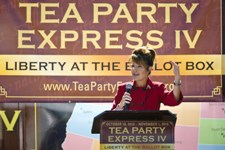 Party. So, he struck out for the Yellowstone County Courthouse lawn with a picket sign and an American flag. It was April 15, Tax Day. He was joined by several dozen other locals who like Olsen were too angry at pork barrel spending by GOP lawmakers to call themselves Republicans, too tired of yelling at the pundits on Fox News to stay at home and yell at the television anymore. The people on the courthouse lawn that day carried signs protesting just about everything from immigration to deficit spending to something called the left-wing socialist agenda. A man in the front of the pack held up the book "God's Politics; Why the Right Gets It Wrong and the Left Doesn't Get It." Several of the placards held up read "Taxed Enough Already," or TEA for short. This was the beginning of the (Billings) Tea Party/Tom Lutey, Billings Gazette. More here. (AP file photo: Sarah Palin addresses Tea Party rally at Reno, Nev., in October 2010)
Question: How has the Tea Party reshaped the Republican Party?
Spokane Police Chief Anne Kirkpatrick on Wednesday praised Sgts. Jason Hartman and Eric Olsen for their decisions to reroute the Martin Luther King, Jr. parade after a sophisticated bomb was found along the original route.
"We are trying to have a national conversation to learn to say, 'See something, say something,' " said Kirkpatrick, pictured above with Olsen. "I'd like to get all of our residents to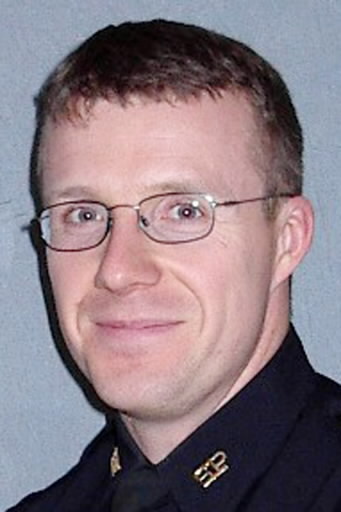 put that phrase into their thinking. We don't want to be a city paralyzed by fear, but we must be a community that is mindful."
Olsen, who was managing the traffic around the MLK march, said Hartman (right) called him at 9:37 a.m. Monday and told him about the backpack, which was discovered by three workers from the Spokane Public Facilities District.
Without enough time to determine what was inside, the sergeants decided to change the route of the march.
"We always assume the worst," Olsen said on Wednesday. "But when I found out it was a viable device, I was both scared and relieved. I was scared that someone would do that but relieved that it was resolved. I felt very fortunate … just from the chaos and devastation it would have caused."
The FBI said on Wednesday that hunt for the person who left the bomb will focus on two aspects: forensics and the region's violent history with white supremacists.
Read Thomas Clouse's story here.
Past coverage: