Everything tagged
Latest from The Spokesman-Review
PUBLIC LANDS — On July 31, Ben Laster, 29, of Kalispell reported ran 75 miles north to south across Montana's Bob Marshall Wilderness in 15 hours.
Apparently the run was not aided by wind, the heat from forest fires or from grizzly bears chasing his butt up the trails.
According to a story in the Kalispell Daily Interlake, Laster ran from the Meadow Creek Gorge to the North Fork Blackfoot River trailhead.
"I never stopped for more than five minutes. It was pretty much 15 hours of running," Laster said. "I was feeling kind of rough at the end. But not as bad as I thought I would be feeling."
Laster works as a wilderness instructor for the Wilderness Treatment Center, which counsels troubled youths by exposing them to outdoor experiences.
He left the Meadow Creek Gorge at 4:30 a.m., running with a headlamp, a light wind jacket, electrolyte fluids to mix with his water, about 3,500 calories in Hammer Nutrition gels and nutrition bars, a lighter and extra socks.
His father was waiting for him at the trailhead with specific instructions not to seek help unless Laster failed to show up by 10 a.m. the next day.
"I knew there was a strong possibility that I might spend the night out there," he said.
He arrived at the trailhead at 7:30 p.m., a couple hours later then he'd estimated if the run went smoothly.
"I could have done it in 14 hours if it hadn't been so hot," he told the Interlake.
She was a national exercise/fitness/grooming fixture in the 1960s. She had her own show.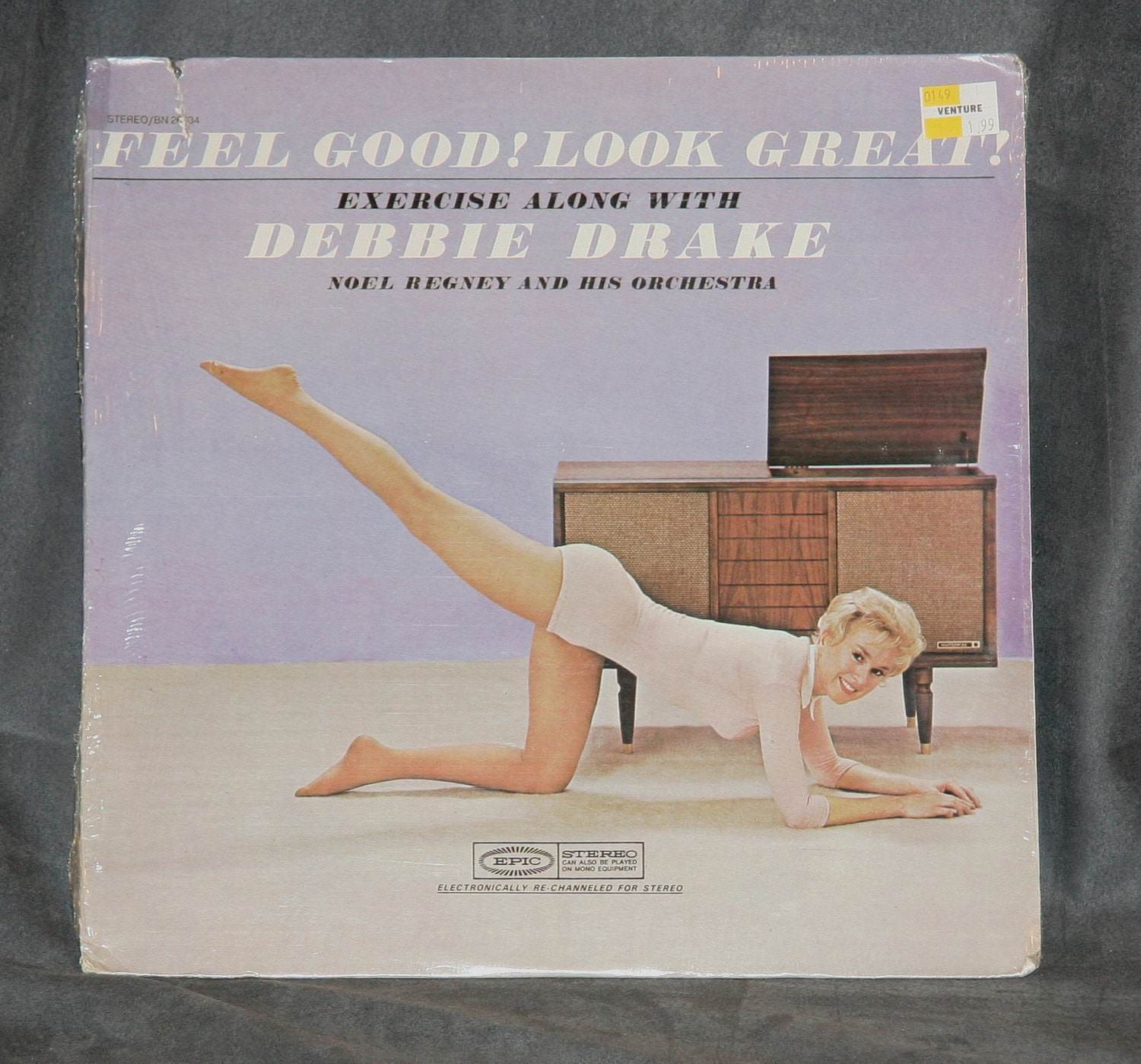 www.etsy.com
Speaking of 1960s TV…I was just reminded by something I read that "Rawhide" aired on Friday nights for most of its run. And I found myself feeling retroactively sorry for those whose Friday nights would have been tied up with high school athletics. Surely some of those football coaches and basketball players hated to miss that show. And, after all, there was no way to record it.
Out for a winter walk: "The sidewalks are slippery," said Lawrence Bradford, of Coeur d'Alene, as he walked along Fifth Street on Tuesday.
My favorite form of exercise is going on a brisk 3-4 mile walk through my neighborhood. But not in the slippery snow . How often do you exercise and what do you do to stay in shape?