Everything tagged
Latest from The Spokesman-Review
A woman and her dogs died in a fire that ripped through her northeast Spokane home Friday.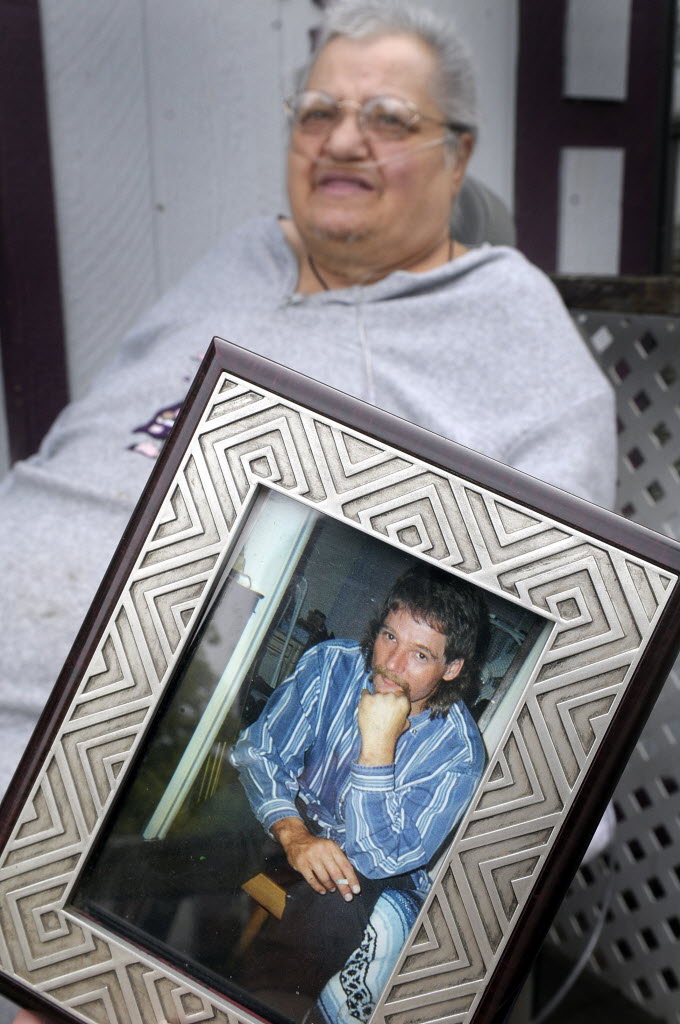 Inez L. Williams, 67, was described by friends and family as an animal lover who had lived at 4128 E. Princeton Ave. for decades.
Fire officials are investigating how the fire at the double-wide trailer began, but the woman's niece, Kim Staggs, said her aunt had large oxygen tanks in the home and often smoked in bed.
Read the rest of my story here. Williams' son, Terry Allen Palm, and his girlfriend, Angela Walsh went missing in 2002 in a case that remains unsolved. Read more here.
(Williams is pictured in 2008 with a photo of Palm.)
As reported on Scanner Traffic earlier today, a 74YO male was fatally injured in an ATV crash, near the Fourth of July Pass summit. He was riding with three others when he failed to make a turn, crashing into a gate, according to a Kootenai County Sheriff's Department press release. He was unconscious when medical help arrived. But he quit breathing shortly afterward and was later pronounced dead at Kootenai Medical Center. The identity of the victim is being withheld until next of kin have been notified. You can read Ben Wolfinger's new release here.