Everything tagged
Latest from The Spokesman-Review
The state of Idaho is responsible for the death of a Post Falls toddler, according to a lawsuit filed in federal court.
Karina Janay Moore was 2 when she died Jan. 16, 2009, from injuries sustained 10 days earlier in her Post Falls foster home.
According to police, her foster mother said the little girl fell down a flight of carpeted stairs. However, the Spokane County medical examiner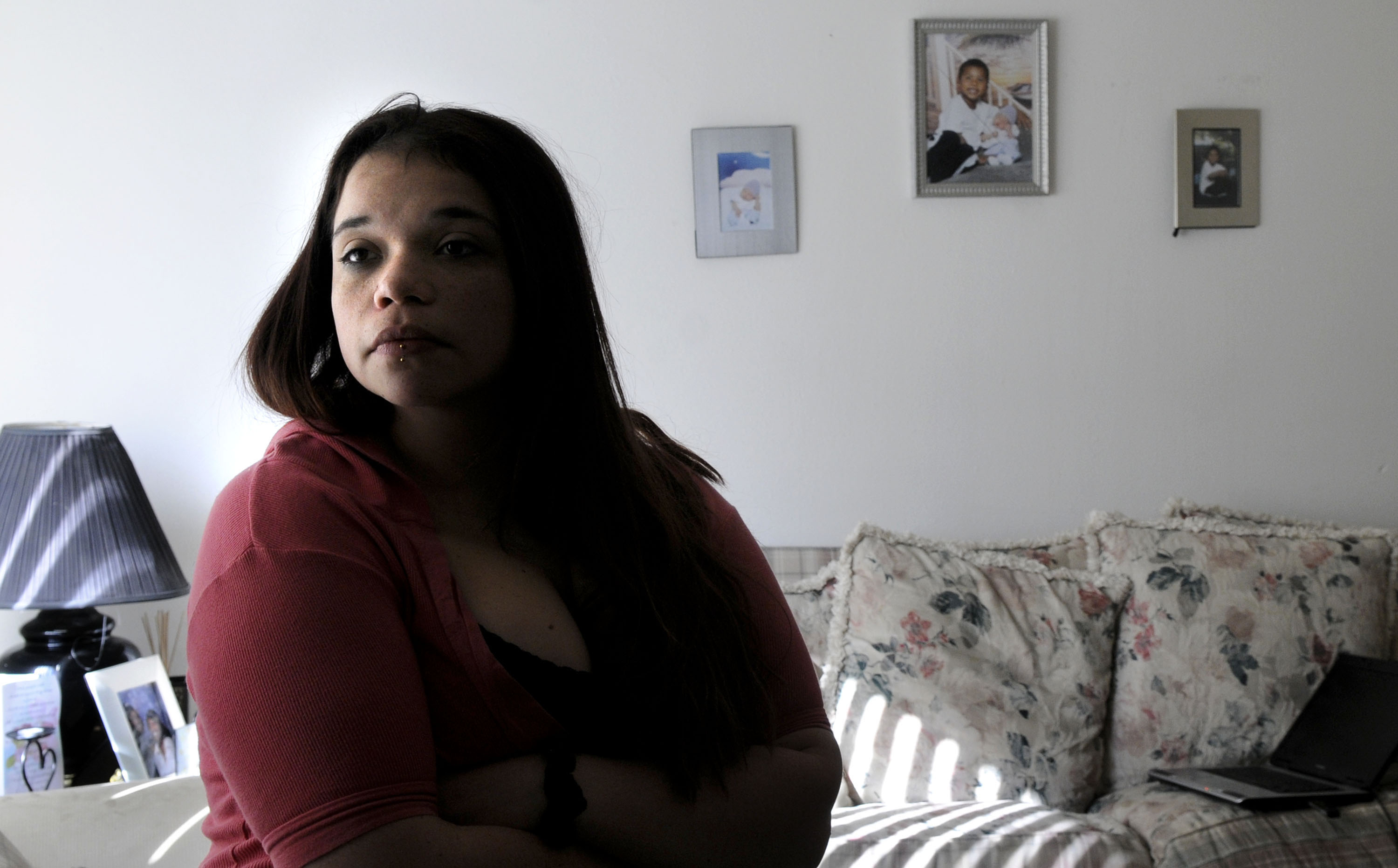 ruled the death a homicide due to "blunt force" head trauma.
Now Karina's estate – including her biological mother, Samantha Richardson (right), her maternal grandmother, Karin Rogers, and her two siblings – is suing the state Department of Health and Welfare, two state employees, and the foster parents, Jeremy and Amber Clark.
The case was filed Dec. 30 in federal court. Roland Watson, Richardson's attorney, said he also filed the case in state court because the claims fall into different jurisdictions.
"A child died and the explanations are just not believable," Watson said. "I'm more than willing to take that in front of a jury."
Read the rest of Alison Boggs' story here.
Past coverage:
Eighteen
can be an exciting age. Many young people anticipate attending college, while others plan to work or join the military. And most are eager to move out from under their parents' wings and try to fly on their own. But for teens aging out of the foster care system, turning 18 can be frightening. Bridget Cannon, director of youth services at Volunteers of America, said, "Statistically, the majority end up homeless"/Cindy Hval, Washington Voices. More here. (SR photo/Christopher Anderson: Mark Casteel stops for a portrait en route to one of his classes at EWU on Tuesday. Casteel is a teen who has been helped by Safety Net after his foster care support ended at 18.)
Question: How old were you when you left home?
Carole DeLeon waves to friends in the Stevens County Courthouse in Colville, Washington, July 20, 2007 before being sentenced to six years in prison for the criminal mistreatment of Tyler DeLeon and Steven Miller.  DeLeon's attorney Carl Oreskovich is seated on the left.
"Carole DeLeon, the foster mother blamed for starving Tyler DeLeon to death, gets out of prison Wednesday after serving about half of the sentence she received in a 2007 plea agreement.
DeLeon, 55, has lost all parental rights of the other adopted and foster children who were in her care. And she did not contest a motion brought by attorneys to make sure she receives no part of a settlement with the state concerning its failure to protect Tyler.
But the legal fight over who failed Tyler is far from over.
"I truly don't believe she could spend enough time. But no time frame from a judge or jury could ever bring Tyler back," said Jerry Taylor, who recently retired from the Stevens County Sheriff's Office and who led the DeLeon investigation."
Thoughts?