Everything tagged
Latest from The Spokesman-Review
A top a bowl of Bubble Yum and Whopperflavored frozen yogurt, my 5-year-old son loaded gum drops, crushed Oreos, M&M's, fresh kiwi and rainbow sprinkles — plus a squirt of marshmallow cream. He was in kid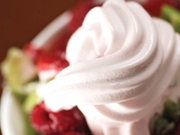 heaven. "That's the beauty. You can make your own masterpiece," says Froyo Earth owner Steve Kraft. Kraft opened his downtown self-serve frozen yogurt store last summer — and already plans to open northside, Valley and South Hill locations by the end of June. At Froyo Earth, customers choose from 10 different flavors of frozen yogurt and sorbets and more than 50 toppings. "You take and pay for no more than you want," says Kraft/Kirsten Harrington, Inlander. More here.
Question: Frozen yogurt or ice cream?
The idea of frozen yogurt seems as totally '80s to me as legwarmers and Lionel Richie's Jheri curl in the video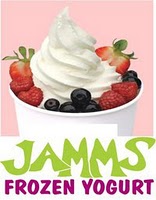 for "Hello". But all things deeply '80s are bound to make a comeback sooner or later, and perhaps JAMMS Frozen Yogurt (3500 N. Gov't Way near Costco) is riding the crest of that particular wave of hotness. Along with the Gap, Longs Drug, and that one store that sold KISS bongs and feathered roach clips (or clipped in your hair for that ultimate Stevie Nicks effect), my cousin Jenny and I would make frozen yogurt a part of our rounds in 1983 at the Eastridge Mall in San Jose, California. Back then there were only approximately two flavors on tap and the topping options were basically chunky granola or no chunky granola/OrangeTV, Get Out! North Idaho. More here.
Question: What fad to you miss most about the '80s?