Everything tagged
Latest from The Spokesman-Review
Spokane's Garco Construction has landed a $35.8 million federal contract after challenging an earlier award for the job to an Oklahoma competitor.
Garco bid on the project last year to build a large truck and maintenance shop at Joint Base Lewis McChord near Tacoma. Last fall the U.S. Army Corps of Engineers gave the job to The Ross Group, based in Tulsa, Okla.
Ross Group got the contract even through Garco's original bid was lower. The federal contract system gives advantages to small companies that are based in "HUBZones," a geographical category set up by the U.S. Small Business Administration. HUBZone stands for historical underutilized business zone.
Because Ross Group said it was HUBZone qualified, its bid ended higher-rated due to the HUBZone scoring system.
Later Garco challenged the award saying that Ross Group did not meet the HUBZone requirements. As a result the bid process was reopened.
Garco Vice President Hollis Barnett said Garco last week was notified it won the award. The Spokane construction company already has three current projects at the large Lewis McChord base, he said.
Barnett said it's odd and frustrating that he and Garco had to call into question the legitimacy of Ross Group's bid and status. "That's something the federal government should be doing, not competitors," he said.
When Garco first loss the deal, Barnett went to Ross Group's site and did some reading. He found mention of its winning an award and having about $80 million in annual sales. That told him, if correct, that Ross Group couldn't be HUBZone compliant. Only firms with less than $33.5 million in sales qualified.
Once the issue was raised, Ross voluntarily offered the explanation that it had incorrectly filed information about its HUBZone status, Barnett noted.
Two men have been charged with a series of fuel thefts that damaged Spokane-area businesses.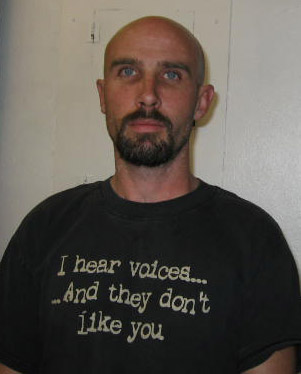 Richard Lee Trower, 38, (pictured) and David A. Sitton, 34, are accused of burglaries at industrial properties between October 2009 and January 2010 Trower is to be arraigned this week on five counts of second-degree burglary for alleged break-ins at Coast Crane, 3920 E. Boone Ave.; Crux, 16707 E. Euclid; Eljay Oil, 16009 E. Euclid; SMK Services, 3830 E. Boone; and Garco Construction, 4114 E. Broadway.
Sitton is charged with two counts of second-degree burglary for the Garco and SMK Services break ins. Both Trower and Sitton are charged with theft of a motor vehicle, second-degree theft and second-degree malicious mischief for allegedly stealing a truck from SMK Services on Oct. 12, 2009.
Trower faces an additional second-degree theft charge for allegedly stealing a fuel tank and 375 gallons of fuel from Coast Crane. Trower reportedly admitted to the burglaries in interviews with Spokane County sheriff's detectives last year.
Prosecutors filed charges this April, and Trower was arrested July 8. He remains in the Spokane County Jail. Sitton is wanted on a felony warrant after he didn't show up for a court hearing this month.
Trower also was arrested after a police chase last year.